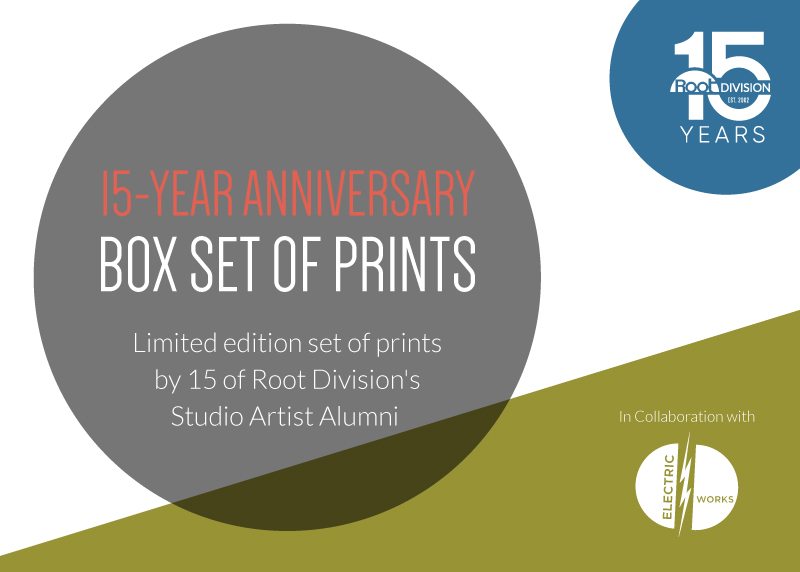 ROOT DIVISION'S 15-YEAR ANNIVERSARY // BOX SET OF PRINTS
Designed in collaboration with Electric Works, Root Division presents a limited-edition box set of prints featuring 15 works by Root Division Alumni from around the globe. Each set in the edition of 50 will feature 15 11x14 in. prints including photography, silkscreen, letterpress, and digital prints inside a specialty archival box -- a Root Division collector's dream! Printed by Electric Works, Forthrite Printing, and Western Editions.
Available for sale online and in the gallery starting Saturday, January 13, 2018.
Featured artists:
Irene Carvajal
Elizabeth Cayne
Angie Crabtree
Rea Lynn de Guzman
Adam Friedman
Jon Gourley
Melissa Hutton
Rachael Jablo
Dennis McNulty
Mie Hørlyck Mogensen
Kelley O'Leary
Nicholas Price*
Jenny Salomon
Lindsay Stripling
Brooke Westfall
* Current Studio Artist
 
Featured works: