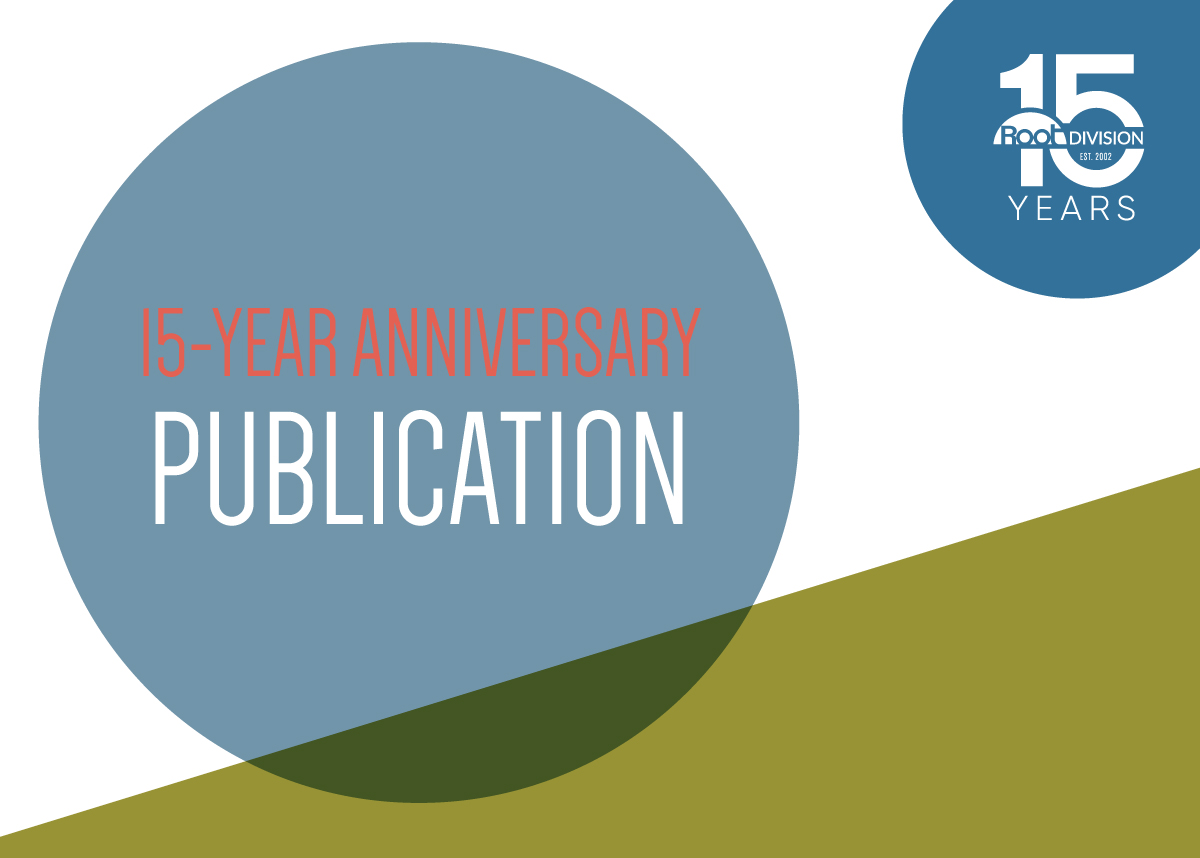 ROOT DIVISION'S 15-YEAR ANNIVERSARY // PUBLICATION
In celebration of our anniversary, we reached out to our alumni and produced a full-color catalogue including photos and information about each of our 183 Root Division's Studio Artist Alums. With over 85% of polled alumni still maintaining a studio practice, we are thrilled to share their successes and artistic trajectories in this comprehensive catalogue.
Available for sale online and in the gallery starting Saturday, January 13, 2018.