MARKETING COORDINATOR APPLICATION
The Marketing Coordinator will create, schedule, and monitor various aspects of Root Division's marketing and communications. Root Division staff and its core volunteers operate as a team, interacting with each other often, so that the organization provides a unified schedule of creative learning opportunities and experiences for artists and the greater community. This role offers an exciting opportunity for someone motivated to work and learn in a unique and dynamic non-profit arts environment.*
Due to COVID-19 related adjustments, some staff is continuing to work remotely. It is possible for this role to be done remotely in large part with occasional work onsite as the space and events reopen to in-person audiences.
Priority Deadline: Sunday, September 12, 2021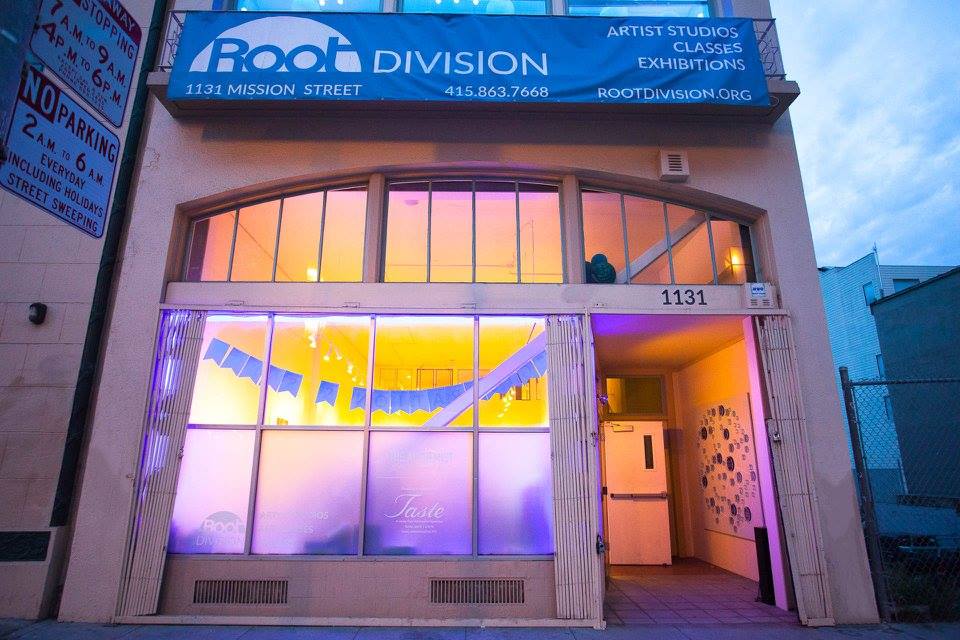 CORE RESPONSIBILITIES
Collaborate with staff and board to develop and schedule digital marketing strategy for the organization and programs, including for emails, social media, and other promotional channels.
Create and execute planned, real time, paid and organic content including for programming, events, recruitment, fundraising efforts, and general maintenance of brand voice through oversight of social channels.
Update website and email marketing content (Our site is built in WordPress, and we use CIVI Mail for our CRM based mail program)
Create and coordinate online advertising, including paid, trade, and in-kind outlets (i.e Google AdWords, Facebook ads, cross promo trades, etc.)
Analyze and track the success of marketing campaigns, social media strategies, and advertising.
Work in close coordination and collaboration with Root Division's Marketing & Design Manager.
Assist Executive Director and other staff with miscellaneous promotional and marketing related materials.
Support 2nd Saturday, fundraising events (TASTE/ Art Auction), donor events, and programs in facility-related tasks.
COMMUNITY ENGAGEMENT & ORGANIZATIONAL SUPPORT
Serve as an advocate of Root Division's mission by acting as an ambassador to artists, students, supporters, donors, sponsors, neighbors, and other organizational contacts.
Support thriving Studios Program via participation in monthly All Artist Meetings.
Participate in professional development and related training as needed.
Due to COVID-19 related adjustments, some staff is continuing to work remotely. It is possible for this role to be done remotely in large part with occasional work onsite as the space and events reopen to in-person audiences.
QUALIFICATIONS
Minimum
1 year of related work experience in marketing, communications, social media management, writing, fine arts, art history, arts admin, or non-profit admin (or equivalent)
Strong written communication skills
Sensitivity to and understanding of the needs and interests of artists and a diverse audience
Preferred
Strong computer skills (Mac)
Skills/ experience in social media, including oversight of accounts (Facebook Business Suite, Instagram, Later)
Skills/ experience in digital marketing, including use of Google Analytics, Google AdWords, and Facebook Ads Manager
Working knowledge of Adobe Creative Suite (Photoshop and Illustrator)
Basic skills/ experience in photo documentation and editing
Basic skills/ experience in reading/ editing HTML
Beneficial
Extensive experience in marketing, social media management, Google Analytics and/or Google AdWords
Advanced HTML experience
Working knowledge of WordPress Gutenberg Blocks and/or experience managing other web applications
Basic knowledge of CIVI CRM (database) and/or experience working with other database management software and/ or email marketing application
Experience with video editing
Other Considerations
An ideal candidate has a strong interest in learning and being productive; Works well in managing schedules and timelines.
Shows personal initiative and ability to work as a member of a team in a creative, fast-paced environment
Has a strong proven record for the ability to meet deadlines, being organized, and being detail-oriented
Has an overall enthusiasm for Root Division's mission and the ability to communicate with people from a wide variety of backgrounds, including students, artists, curators, visitors, neighbors, and supporters of the organization.
APPLICATION
This is a PART TIME .50 FTE position, which includes 20 hours per week (M-FR) as well as occasional evenings and weekends, including 2nd Saturdays and fundraising/ special events. Compensation is commensurate with experience and includes wage (range: $18-$22/hr), paid time off, and access to free art classes and professional development workshops.
Root Division is an Equal Opportunity Employer and encourages diversity on our staff team, governing groups, and artist community. Black, Indigenous, and People of Color (BIPOC), immigrants, women, and LGBTQ+ candidates are encouraged to apply.
Applications received by September 12, 2021 will be given priority consideration.

Projected start date: October 1, 2021 (with paid training starting as early as September 27, 2021).
TO APPLY
Please send an email to Michelle Mansour, Executive Director to employment@rootdivision.org with the following:
Subject: Attn: Marketing Coordinator Search- Your Last Name
Contact Info: Name, Email, Address, Phone, and website (if applicable)
Clear and concise 1-page cover letter attached as PDF
Recent CV/ Resume attached as PDF
Clips of sample writing and/or portfolio of social content (screen shots of posts/ content, etc)
3 References: Contact Name, Title, Phone, Email