Public Workshops & Family Programs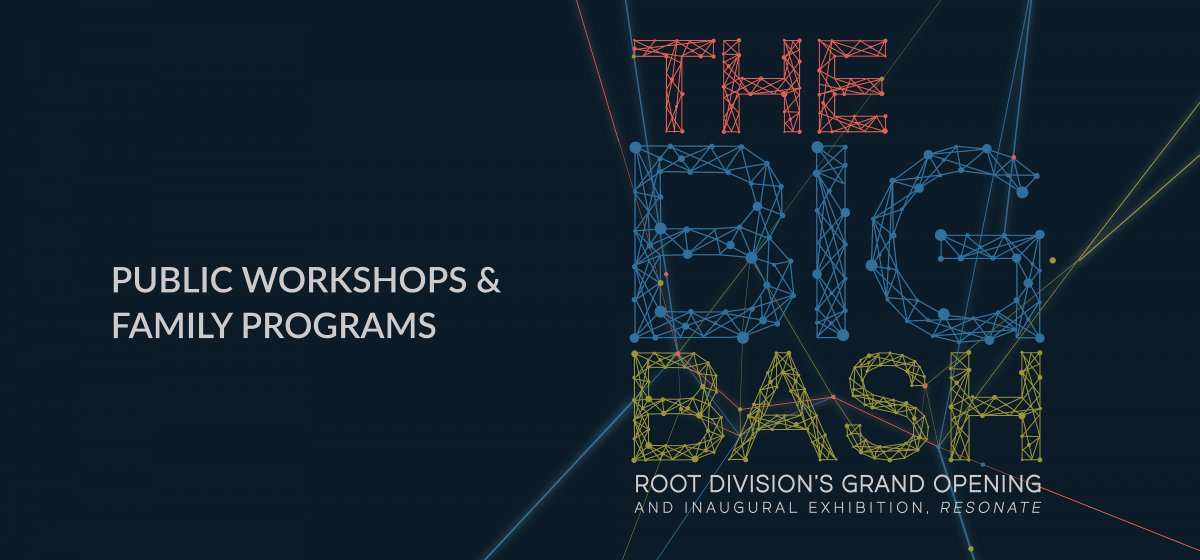 PICSART WORKSHOP: LEARN TO DRAW ON YOUR PHOTOS
WEDNESDAY, SEPTEMBER 23, 2015  |  6 - 8 PM  |  $35 TUITION
1131 MISSION STREET (AT 7TH), SAN FRANCISCO
Join representatives from PicsArt in an interactive digital drawing workshop. Learn more about digital manipulation and get creative by transforming your photos into works of art through digital drawing.
SATURDAY, SEPTEMBER 26, 2015  |  2 - 5 PM  |  FREE AND OPEN TO THE PUBLIC
1131 MISSION STREET (AT 7TH), SAN FRANCISCO
Join RESONATE artists Ramekon O'Arwisters and Amber Jean Young in an afternoon of community building through artmaking. Ramekon O'Arwisters will lead an all ages "Crochet Jam," using recycled fabric to create a collaborative sculptural installation, or small individual projects. Amber Jean Young will guide workshop participants in creating their own "square" of a collaborative community quilt.
SUNDAY, SEPTEMBER 27, 2015  |  3 - 6 PM  |  FREE AND OPEN TO THE PUBLIC
MEET AT SAN FRANCISCO'S FERRY BUILDING (TO CATCH FERRY TO SAUSALITO TIDE POOLS)
Go off-site with RESONATE Artist Kate Stirr and Biologist and Educator Karen Kalumuck, PhD., to the Intertidal Zone along Sausalito's warf. Meet at the Ferry Building in San Francisco for a journey to the tide pools. Learn about the intertidal zone, survival strategies of its inhabitants, and parallel strategies of artists' survival.