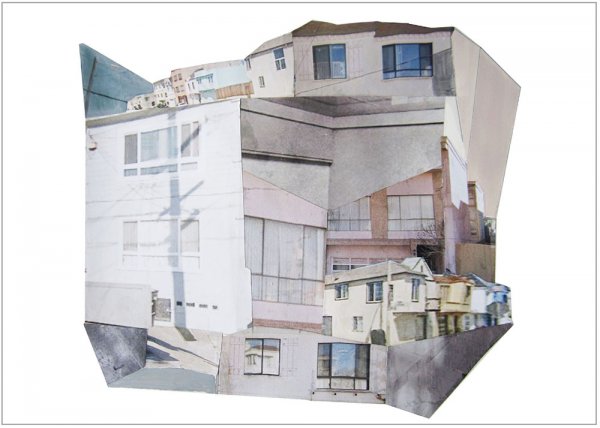 Equator Coffees & Teas, 986 Market St, San Francisco, CA 94102
Reception:
Thursday, September 22, 2016 -

5:00pm

to

7:00pm
Exhibition Dates:
Jul 1, 2016

to

Sep 27, 2016
Gallery Hours:
Monday - Friday, 6:30 AM – 5:00 PM
Kelley O'Leary is a San Francisco-based multi-disciplinary artist working in collage, painting and video. Her practice incorporates found imagery and photographic collage with painting and drawing. Throughout media, the artist explores identity as intimately rooted in the experience of place and is unified by an interest in architectural space and digital environments. Primarily sourced from Google Street View images of San Francisco, this recent body of work examines themes of public/private space, surveillance and fragmentation.
O'Leary holds a B.A. in Studio Art with a minor in Anthropology from University of California, Santa Cruz. A Studio Artist at Root Division since 2015, Kelley is an active participant in the Adult Education Program, teaching courses in frame loom weaving, collage, and water based media.
Website kelleyoleary.com