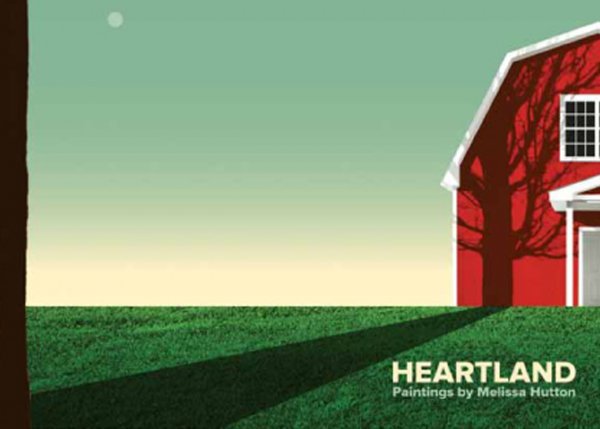 Heartland: Paintings by Melissa Hutton
Exhibition Dates:
Feb 8, 2011

to

Mar 14, 2011
As part of an ongoing exhibition collaboration, Root Division and Heart are pleased to present Heartland, a solo exhibition of works by Melissa Hutton. Hutton's paintings confront themes of isolation, abandonment and resilience by drawing from personal experience and an emotional reaction to the environment. Through a mix of mediums including spray enamel, resin and photography, her work examines the complexities of the American landscape.
The pop-inspired images of Heartland explore, from varying vantage points, the intricacies of the artist's own personal landscape. From standing miles across a field to sitting at the foot of her bed, she invites the viewer to walk her land.
Continuing its tradition of exploring the connections between wine and other forms of creative expression, Heart will pair wines to each artwork at the opening reception, with $1 from each pairing sold donated to Root Division.
Curated by Marisa McCarthy
HEART
1270 Valencia Street
San Francisco, CA 94110
917.743.6963
www.heartsf.com