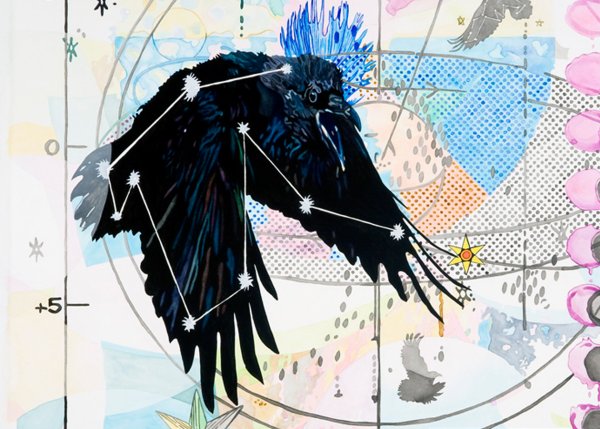 Reception:
Monday, April 4, 2011 -

5:30pm

to

9:30pm
Exhibition Dates:
Apr 1, 2011

to

Apr 30, 2011
The drawings and paintings of Christopher Reiger, Angie Crabtree, and Kate Stirr reflect the artists' keen interest in the experience and interpretation of nature. Crabtree and Reiger integrate religious or mystical iconography with organic imagery, depicting a world of projected meanings. Stirr elevates biological forms to the level of icons themselves. By marrying nature to icons, or creating an iconography of nature, the artists' work reveals the gap between perception and reality. Between them is the space where something will always be missed, or where we cannot help but say too much.
Join us for a night of great art, food, and music with special guests, The Beehavers. We will also be raffling art, Root Division goodies, and a ticket to Taste our spring food extravaganza. Andalu will be donating a portion of your bill to Root Division, so make your reservation now, and be sure to tell them you are coming in support of our event.
Curated by Nicole McClure
Artists:
Angie Crabtree
Christopher Reiger (work shown)
Kate Stirr
ANDALU
3198 16th Street
San Francisco, CA 94103
(415) 621-2211
www.andalusf.com