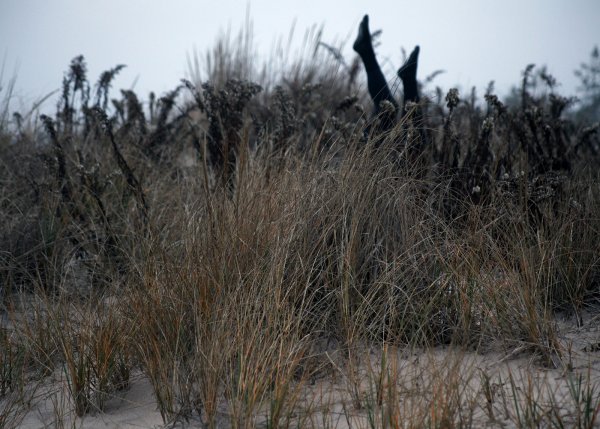 SOMA Grand, 1160 Mission St, San Francisco, California 94103
Exhibition Dates:
Feb 1, 2017

to

Apr 28, 2017
Natasha Carlos is a photographer driven by a ritualistic need to repeatedly visit the same sites. This ongoing compulsion unlocks her deep curiosity for landscapes that remain unexplored and seemingly unreachable.
At these secret, historically charged sites, Natasha uses self-portraiture to control her own, and others, perception of herself outside of the constructs of urban society. By placing her body in these environments, Natasha's photographs create a tension between the known and unknown as well as foster a safe space for her to uncover layers of her personal identity.
Carlos was born in New York and holds a BA in Public Communication from American University in Washington, DC, and an MFA in Photography from San Francisco Art Institute. Natasha is a teaching artist living and working in the Bay Area.
A current Root Division Studio Artist, Natasha volunteers teaching in our Youth Education Program at Horace Mann Middle School. In the classroom, she focuses on various methods of digital photography with her middle school students.