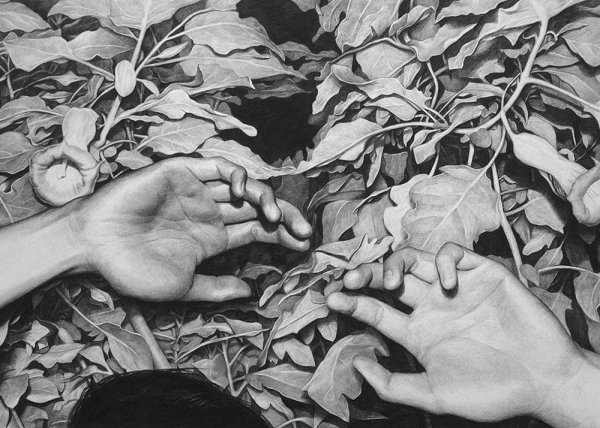 Equator Coffees & Teas, 986 Market St, San Francisco, CA 94102
Exhibition Dates:
Oct 1, 2016

to

Jan 4, 2017
Gallery Hours:
Monday - Friday, 6:30 AM – 5:00 PM
Xiao Wang's practice focuses on the realism of figures in mysterious yet cinematic compositions. Allowing the figures to be enveloped by their surroundings, Wang alludes to the tension in these dramatic scenes yet emphasizes the incomprehensibility of the unknown narratives. The lack of explicit information adds a sense of sinister to his pieces.
A Chinese painter who lives and works in the San Francisco, Xiao Wang studied at Glasgow School of Art in Scotland where he received the BFA degree in Painting and Printmaking and continued his study at San Francisco Art Institute earning his MFA degree in Painting. Wang's work has been exhibited internationally in The UK and California. In 2014 He received Murphy and Cadogan Contemporary Art Award from San Francisco Foundation. Recently he was awarded with 1st place for Anne Bremer Memorial Prize, 1st place for "Mind, Spirit & Emotion II" at Art-Competition, and silver award for Art Forward Contests. He has also been featured in magazines such as ArtAscent and Fresh Paint.
Website xiaowang.co.uk