Colorism: The Spectrum of Internalized Bias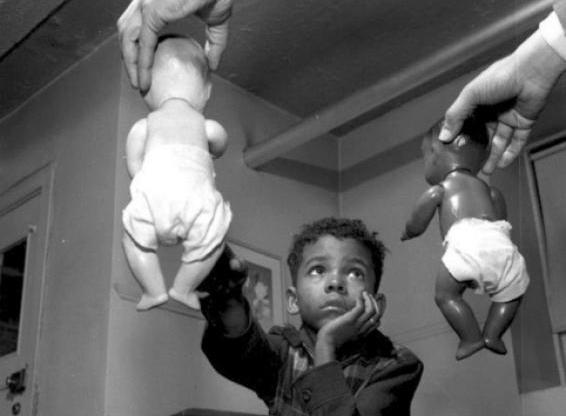 Curated by D.E. Stenvoll-Wells
Root Division in partnership with Art Responders invites artists working in all-media to apply for Colorism: The Spectrum of Internalized Bias. We are currently accepting submissions from artists in all media responding to colorism: the phenomenon of discrimination between members of the same identity group, usually caused by racialist attitudes and conditioning.
Applicants should submit work that explores one or more of the following areas:
BEAUTY: How colorism perpetuates unattainable beauty standards and denigrates native or indigenous physical features; how beauty industry reinforces these
FAMILY: How colorism affects families containing members of differing shades or appearances, both from within the family unit and in response to external responses
ART: How colorism has been expressed or interpreted in the arts through history including music, literature, visual art, spoken word/poetry, and pop culture
GLOBALLY: How colorism affects communities of color across the world, including local manifestations found in Eurasia, the Pacific Islands, Russia, Africa and Latin America
IDENTITY: How colorism has shaped individuals' personal identities, from the phenomenon of "passing" to "trans-racialism"
RACE: Colorism's roots in the colonial, (non)scientific construct of "race"
TRAUMA: What the evidence says about societal outcomes for people of varying shades/ features, and what can be done to help heal the traumas of colorism
Please submit a $10 submission fee below, and complete your application at this link.
SUBMISSION REQUIREMENTS:
1. Application Form: https://docs.google.com/...
To complete your submission, please fill out this online submission form.
2. Email to submissions@rootdivision... containing all of the below:
-Artist Statement
-Images: Artists may submit up to four jpeg images of completed works. Video links can be hyperlinked in the submission form. If you are proposing a new work, please send images of completed projects with your proposal.
3. $10 Submission Fee
E-payment can be made via this page at this link: https://www.rootdivision...
or by submitting a $10 check or money order made payable to Root Division, mailed to: Root Division, 1131 Mission St., San Francisco, CA 94103.
Please note that the $10 fee must be on file by March 18th, 2019 at 11:59 pm for the email submission to be considered.
TO SUBMIT:
Email submissions can be sent to submissions@rootdivision.... Submissions will also be accepted via USPS and can be mailed to:
Root Division, Attn: Submissions, 1131 Mission St., San Francisco, CA 94103
Deadline for Submission: Monday, March 18, 2019 at 11:59 pm
SELECTED ARTISTS:
Artists will be notified about inclusion by Friday, April 5, 2019.
QUESTIONS:
Call 415.863.7668 or email Samantha Reynolds, Art Programs Manager at  samantha@rootdivision.org with any questions.