FRANK-RATCHYE PROJECT SPACE - RAFAEL BUSTILLOS
Exhibition Dates: March 6-27, 2019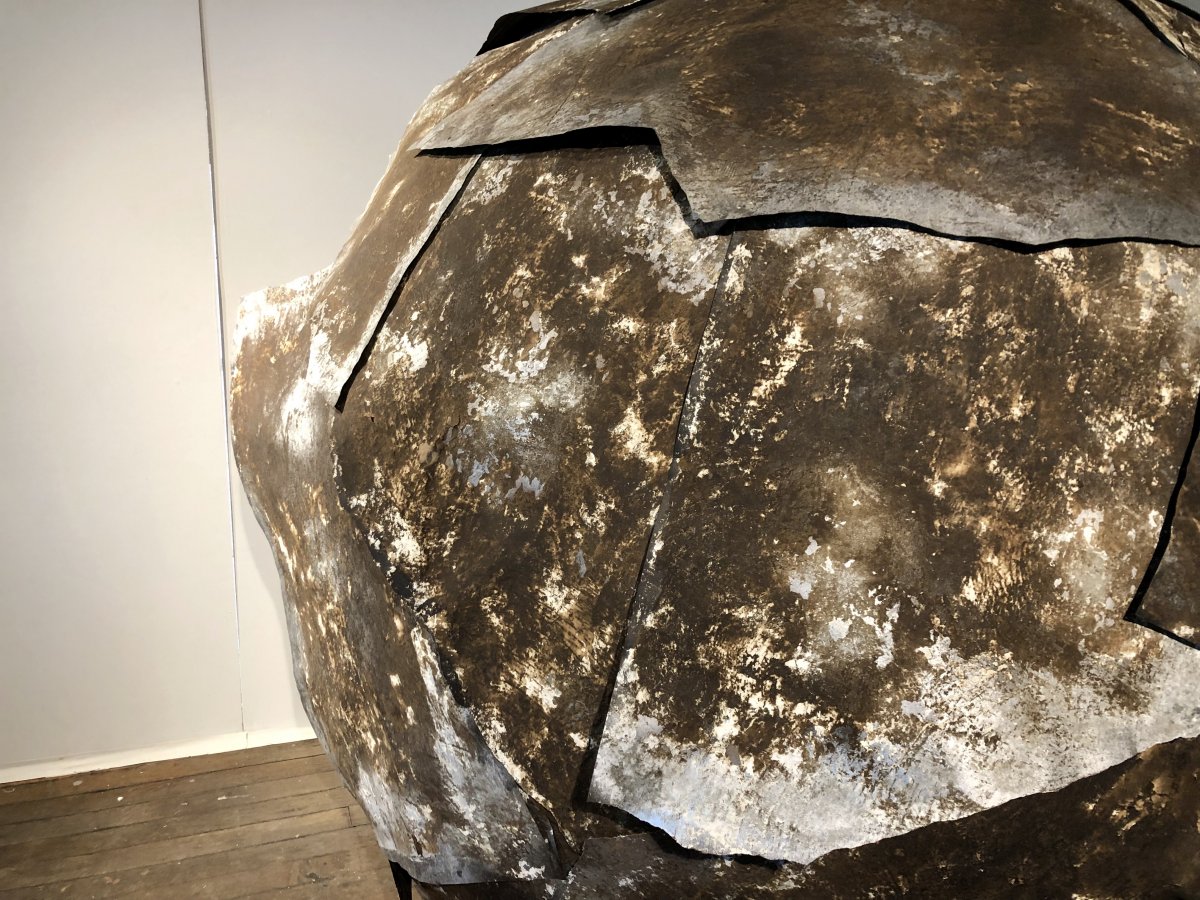 Image: Rafael Bustillos, Diamond, 2019, Mixed media, 72 x 72 x 72 in.

For the month of March, Rafael Bustillos has installed a large-scale circular sculpture "Diamond" created through deconstructed and repurposed paper. An exploration of our perception of space and materiality, his work uncovers the potential to create a muted language; one that offers new forms of understanding and communication.
More about Rafael Bustillos:
Bustillos was born and raised in Culiacan, Sinaloa, Mexico. In 2018, Bustillos received an MFA from the San Francisco Art Institute. His work currently focuses on painting and sculptures by using utilitarian material that are commonly used to build homes.
In addition to his artist practice, Bustillos provides psychotherapist services to various age groups, non-profit institutes, schools and counseling centers. The core of Bustillos' work questions "Do we exist to experience pain and suffering in order to gain the pleasure of existence?"
The Frank-Ratchye Studio Artist Project Space provides a gallery for Root Division artists to connect and engage in dialogue around the work being made on site, and to exhibit their art to the public. The Project Space is located on our rear mezzanine, and is free and open to the public during gallery hours in conjunction with the current exhibition. This space is made possible with the generous support of Ed Frank and Sarah Ratchye.