FRANK-RATCHYE PROJECT SPACE - ELIZA DENNIS
Frank-Ratchye Studio Artist Project Space
ELIZA DENNIS
Exhibition Dates: Dec 10 - 21
, 2016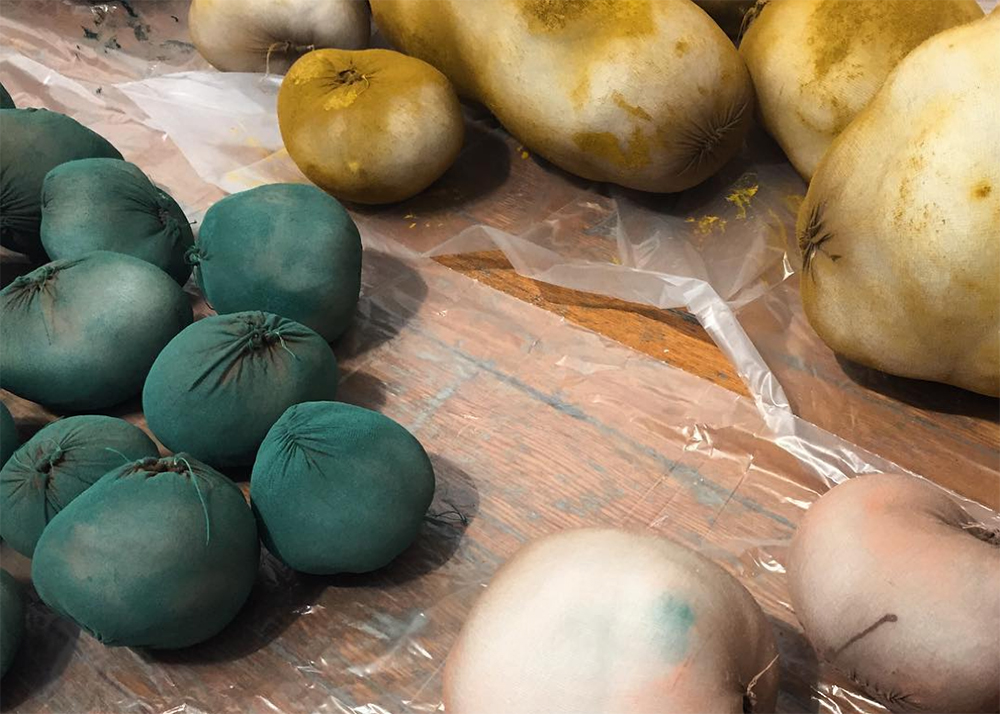 Image: Objects fall like this, living things fall like this, 2016, Nylon, acrylic, cotton fiber, motor, Dimensions variable.
In her latest work, Eliza Dennis toys with the concepts of density and buoyancy as they apply to both physical materials and the human form. By floating bulky objects and giving weight to airy materials, Dennis creates tense installations that highlight the similarities between synthetic objects and the human body, and their ability to move between states of heaviness and weightlessness in any given moment. In Objects fall like this, living things fall like this, Dennis appropriates lingerie and other intimate materials and repurposes them to underscore the psychological effects associated with the loss of ownership over one's body through injury, politics, sexualization, or disassociation.
Eliza Dennis is a visual artist hailing from Massachusetts. She received her BA in Studio Art from Carleton College in 2013. She was granted distinction for her "Latex, plaster, paper, yarn" series and awarded the Ursula Hemingway Jepson Memorial Award in 2012. Eliza relocated to San Francisco in 2014 and has worked for and exhibited in several influential arts organizations in the Bay Area. She has been a Root Division Studio Artist since July 2016, and recently joined the staff as Development Coordinator.
 
The Frank-Ratchye Studio Artist Project Space provides a gallery for Root Division artists to connect and engage in dialogue around the work being made on site, and to exhibit their art to the public. The Project Space is located on our rear mezzanine, and is free and open to the public during gallery hours in conjunction with the current exhibition. This space is made possible with the generous support of Ed Frank and Sarah Ratchye.
LEARN MORE ABOUT ELIZA