FRANK-RATCHYE PROJECT SPACE - KELLEY O'LEARY
Frank-Ratchye Studio Artist Project Space
KELLEY O'LEARY
Exhibition Dates: 
Feb 10 - 27
, 2016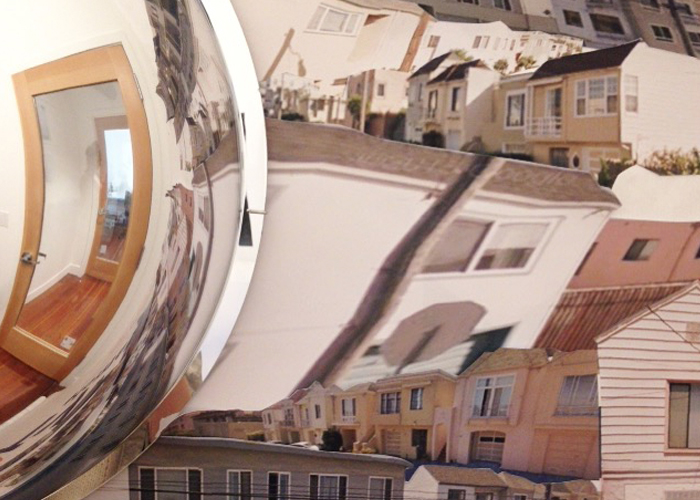 Image: Streetview, 2016. Collage and mirror, 60 x 108 x 2 inches.
This February Root Division presents Kelley O'Leary in the Frank-Ratchye Studio Artist Project Space. Consisting of a surveillance mirror and collaged Google Street View images from the Sunset neighborhood of San Francisco; Streetview explores identity as intimately rooted in our experience of place. This large scale collage is exemplary of O'Leary's interest in architectural space in relation to human mental experience.
Kelley O'Leary is a San Francisco-based multi-disciplinary artist working in collage, painting and video. She holds a BFA from the University of California, Santa Cruz in Art and Anthropology, and currently works as a textile designer. Kelly has been a Root Division Studio Artist since January of 2015, where she teaches in the Adult Education Program, and assists in event production.
The Frank-Ratchye Studio Artist Project Space provides a gallery for Root Division artists to connect and engage in dialogue around the work being made on site, and to exhibit their art to the public. The Project Space is located on our rear mezzanine, and is free and open to the public during gallery hours in conjunction with the current exhibition. This space is made possible with the generous support of Ed Frank and Sarah Ratchye.