FRANK-RATCHYE PROJECT SPACE - SUSA CORTEZ
Frank-Ratchye Studio Artist Project Space
SUSA CORTEZ
Exhibition Dates: January 11–28
, 2017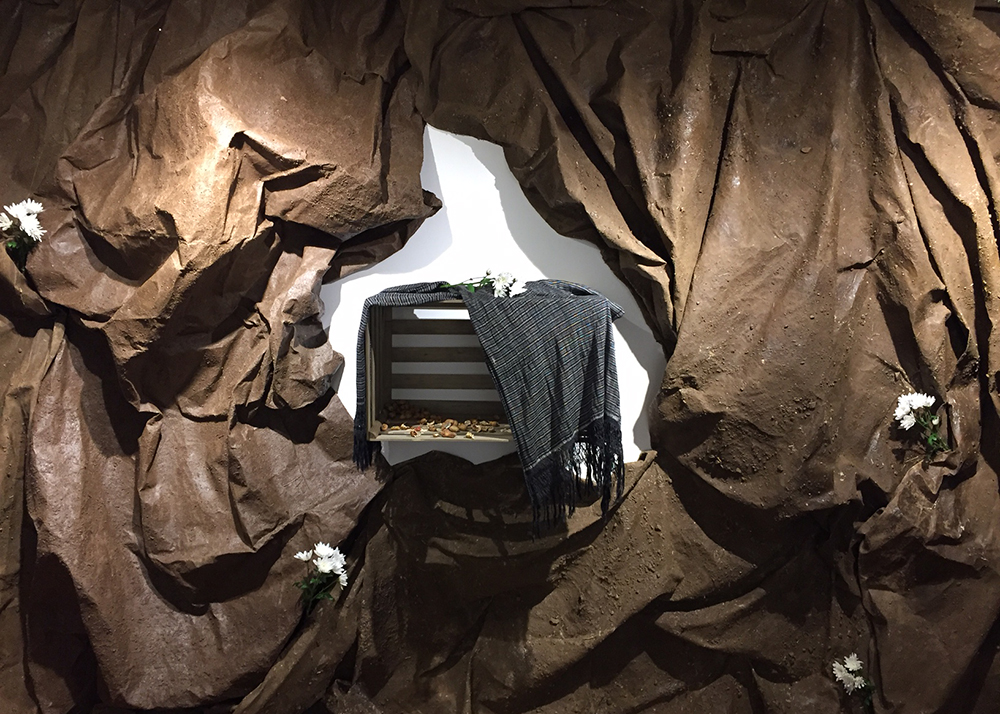 Image: Mi Tierra, 2017, Dirt, wood, muslin, acrylic medium, flowers, rebozo, semillas, 174 x 91.5 x 18 inches.
In her newest work, Mi Tierra, Susa Cortez transports the viewer to her hometown of La Loma, a small town in rural Guanajuato, Mexico. Inspired by childhood memories, Cortez has created an interactive installation reminiscent of her grandmother's living room, where she spent Saturday afternoons watching her grandmother weave. Through the elevation of significant, but humble objects from her childhood, Cortez creates an immersive space perfect for nostalgic reflection.
 
The Frank-Ratchye Studio Artist Project Space provides a gallery for Root Division artists to connect and engage in dialogue around the work being made on site, and to exhibit their art to the public. The Project Space is located on our rear mezzanine, and is free and open to the public during gallery hours in conjunction with the current exhibition. This space is made possible with the generous support of Ed Frank and Sarah Ratchye.
LEARN MORE ABOUT SUSA