Taste 2016 Menu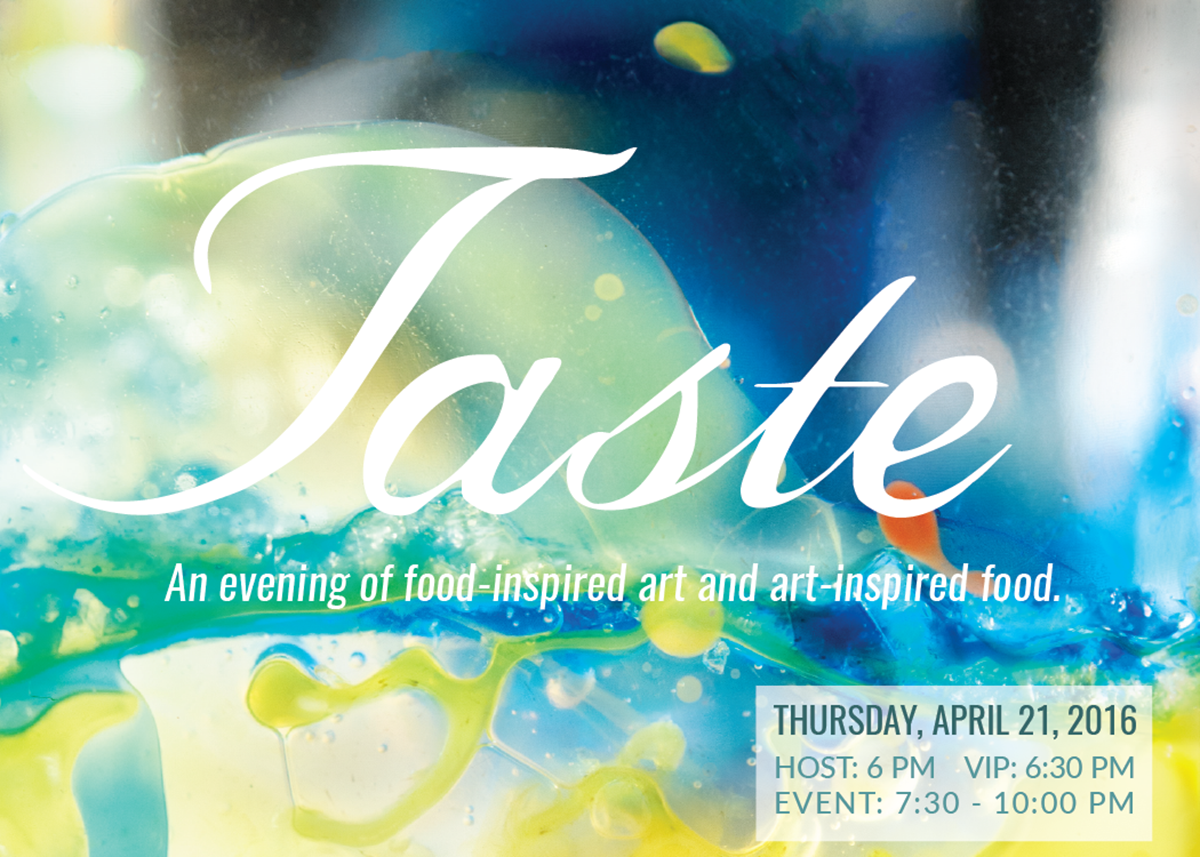 TASTE 2016 presents a night of inspired local food, drink, art, and live music to benefit Root Division! Thank you to all of our participating chefs and mixologists!
COCKTAILS
Cease & Desist
Cocktails by Mark DeVito
The Buffalo Club: Nolet's Gin, Aperol, Lemon, Sugar, Soda Water

Forgery
Cocktails by Kenneth Luciano
· Chamomile Collins: Citrus Vodka, Chamomile, Lemon
· Surprise Cocktail: It's a surprise...

Justice Grace Vineyards
Wine tasting with Eric Cohen
Justice Grace Vineyards Label Wine

LoFi Aperitifs / Q Drinks
Cocktails by Claire Sprouse
· "Paloma" Aperitif Cocktail: Lo-Fi Gentian Amaro and Q Grapefruit soda, with a salt rim.
· Aperitif tastings: Dry Vermouth, Gentian Amaro, & Sweet Vermouth
· Additional Q-Drinks as nonalcoholic option

MKT Bar
Cocktails by Lenny Gumm
Kentucky Punch: Bourbon, iced tea, lemonade, mint served over ice in a double old fashioned rocks glass.

Templeton Rye / Carpano Antica
Cocktails by Erik Ginther / Ryan Woody
Manhattan: Templeton Rye Whiskey & Carpano Antica Vermouth
SAVORIES
Canela Bistro & Wine Bar
Chef Mat Schuster
Baby Vegetable Garden with Black Garlic Romesco and Olive Dirt

Citizen Fox
Chef Brian Langhoff
· Tempeh pate crostini with arugula leaf and blackberry balsamic
· Chilled garden pea soup shooters with morel cream
· Smoky "bacon" cheddar mac
· Deviled potatoes

El Buen Comer / La Cocina
Chef Isabel Pazos
· Tostaditas de Nopal - Cactus Salad on crispy corn tortilla
· Tostaditas de Tinga - Chipotle braised chicken on crispy corn tortilla

Hillside Supper Club
Chef Jonathan Sutton & Chef Tony Ferrari
Duck liver mousse, crostni, parsley, orange gelee

Lunch Zense
Chef Emilse P. Beck
· Polenta with seasonal vegetables, sprouts and californian chimichurri. Corn grits, root vegetables, radish, celery, cilantro, cheese, clover sprouts and cheese.
· Korean sushi rolls "gimbap" with brown rice with sesame dressing, pickled takuan, egg, spinach, tofu, cucumber and carrots.
SWEETS
Dandelion Chocolate
Chef Dana Crary
Chocolate tastings
· 70% Mantuano, Venezuela 70% Zorzal, Dominican Republic 70% Ambanja, Madagascar.
· Ambanja, Madagascar Whole Roast Cocoa Beans.
· Ambanja, Madagascar chocolate from the melanger

Recchiuti Confections
Exclusively from 6-8 PM
with Amanda Snouffer
Chocolate Spin-Art: Semisweet Recchiuti chocolate bars using fluid, tempered cocoa butter using a original spin art machine

Ritual Coffee Roasters
Coffee by Jesse Gonzalez
Coffee Station serving Americanos, Espressos, & Cappuccinos

Smitten Ice Cream
Exclusively from 6-

8 PM


· Lemon Gingersnap - Organic lemons are zested and juiced by hand to make this bright, fruity flavor with a spiced kick from the gingersnaps
· TCHO 60.5% Chocolate - A rich, decadent flavor featuring our favorite Bay Area chocolatier. Gluten Free.