One Night Event:
Saturday, December 13, 2014 -

6:00pm

to

10:30pm
3rd Thursday Reception:
Thursday, December 18, 2014 -

5:00pm

to

8:00pm
Including CREATIVE STATION, free all-ages art activities in our Classroom.
Root Division presents The Misfit Toy Factory, a live artmaking event featuring over 40 artists making sculptures, toys, and giftables onsite in Root Division's gallery space. All works made in this one night only event will be cash and carry for $40 each. Join the misfits for a night of mayhem and making, and get your holiday shopping done in style!
Doors open @ 6:00 / Toy Factory starts @ 6:30
All items will be for sale for $40 each
Any unsold pieces will be available through December 18th

Participating Artists
Verda Alexander
Alexis Arnold
Evan Barbour
Ray Beldner
Leslie Bock
Juliana Bradley
Craig Calderwood
Michael Campbell
Irene Carvajal*
Joey Castor
Susa Cortez*
Rea Lynn de Guzman*
Marshall Elliott
Miles Epstein
Rodney Ewing
Kellie Flint
Selene Foster
Jenne Giles
Brynda Glazier
Cayla Harris*
Lauren Hartman
Plinio Hernandez
Clint Imboden
Ryan Jones
Jennie Lennick*
Li Ma
Victoria May
Vreni Michelini-Castillo*
Emmanuelle Namont
Raphael Noz
Carissa Potter
Stephanie Rohlfs
Jana Rumberger
Julia Sackett*
Zachary Royer Scholz
Kate Stirr
Lindsay Stripling*
Winnie van der Rijn
Jesse Walton
S.D. Willis
Michal Wisniowski
Amber Jean Young

*Root Division Studio Artist

Misfit Toy Factory 2014 Exhibition Images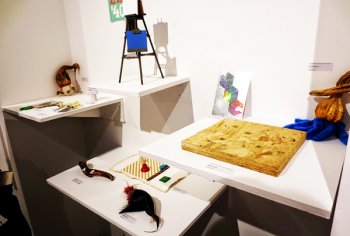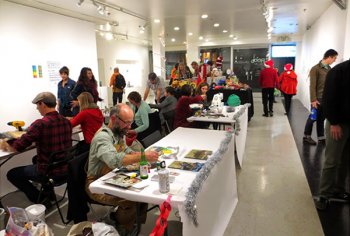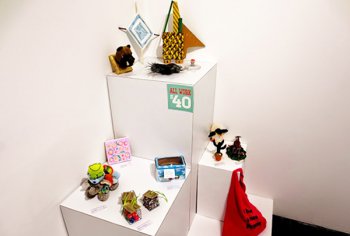 SEE MORE EXHIBITION DOCUMENTATION »


Misfit Toy Factory 2014 is free, open to the public, and includes a Creative Station - all ages art activities hosted in our classroom during the 2nd Saturday opening reception.