In our Studios Program, we provide discounted work space and valuable professional and creative development opportunities for 25-30 Studio Artists. In exchange the artists give back to the community through volunteer service in arts education and public programming.
Meet our artists!
We award emerging artists discounted studio space in exchange for community service in the organization. Service can include working in gallery management, exhibition programming, and teaching art classes to youth and adults. Applications are accepted on a rolling basis.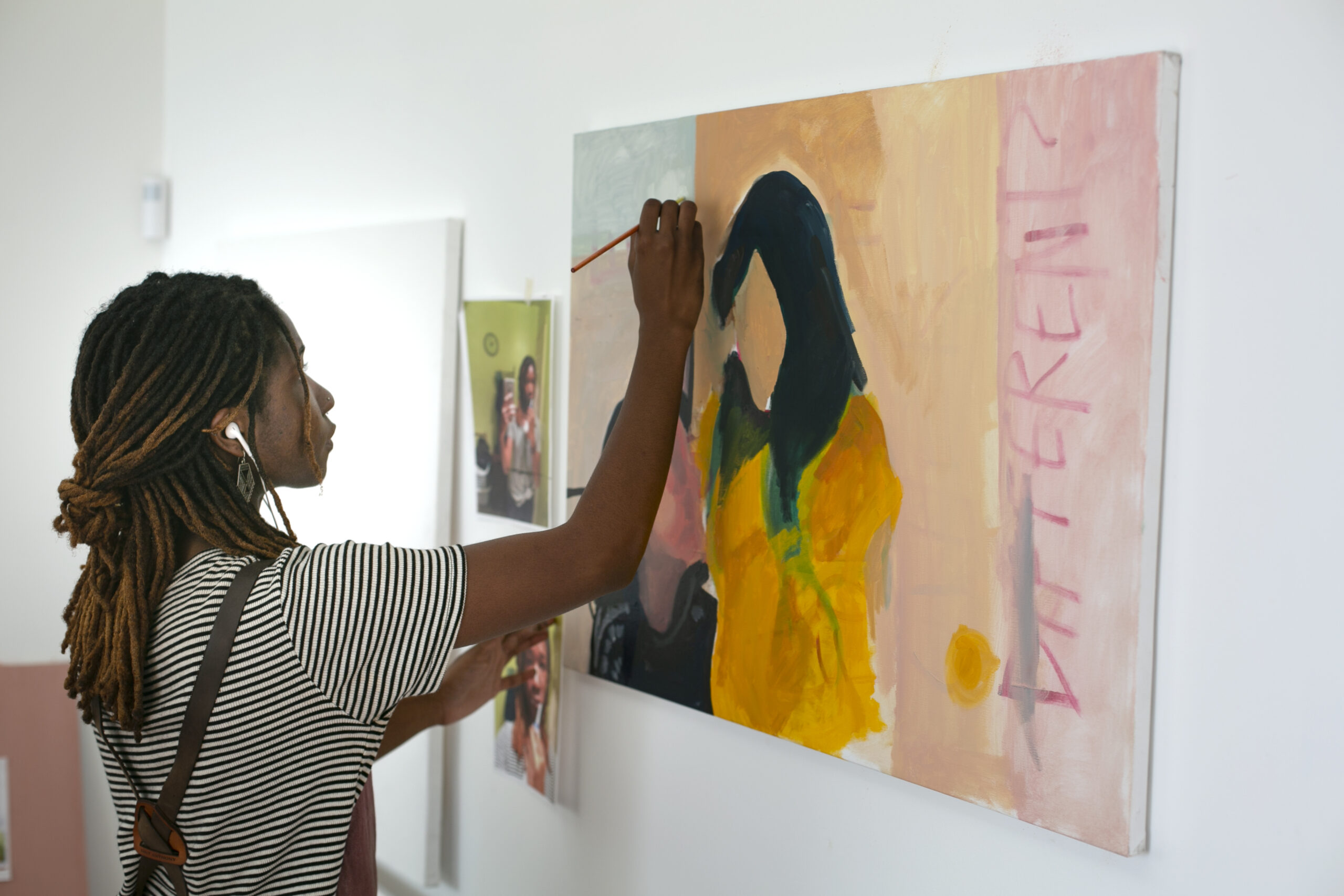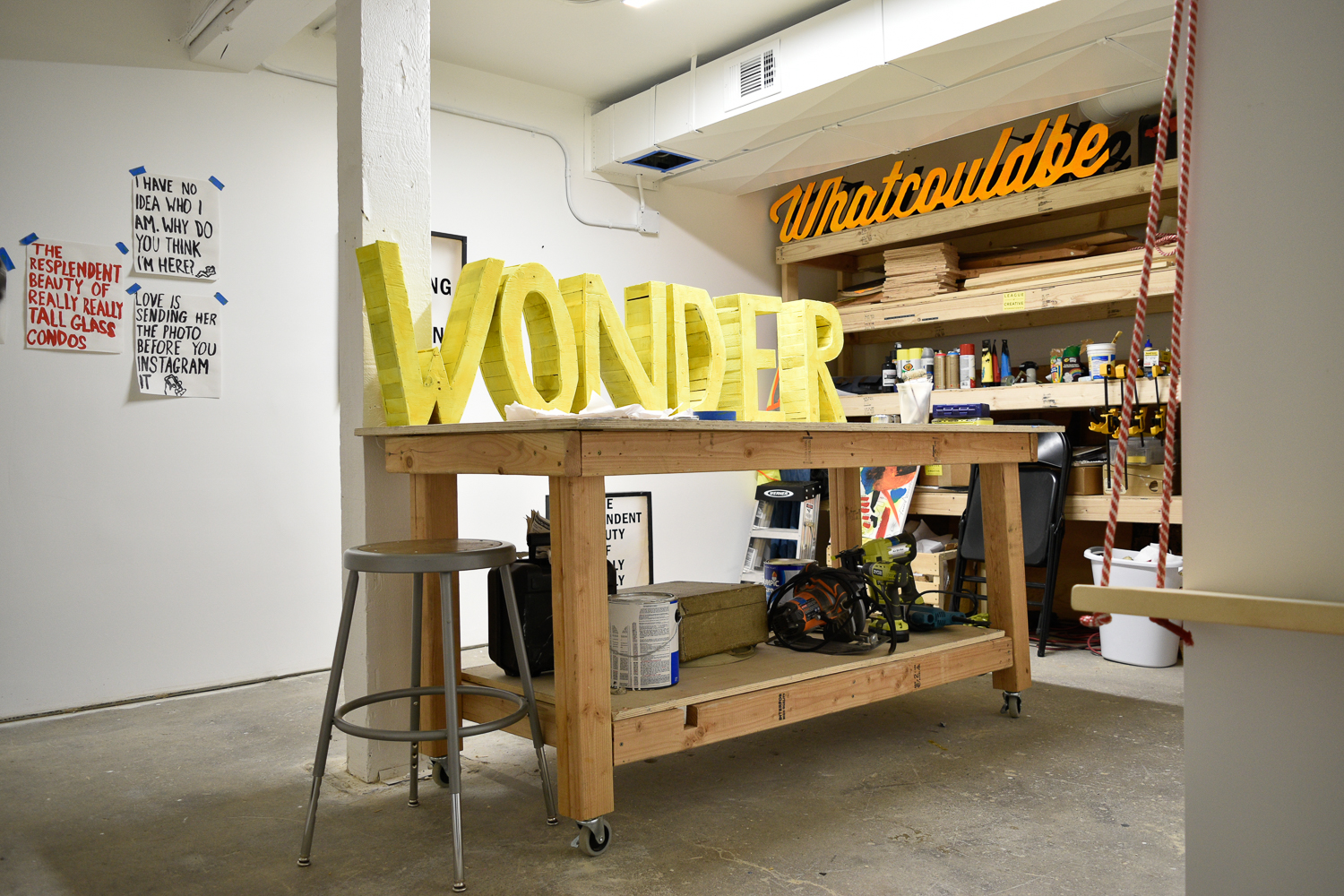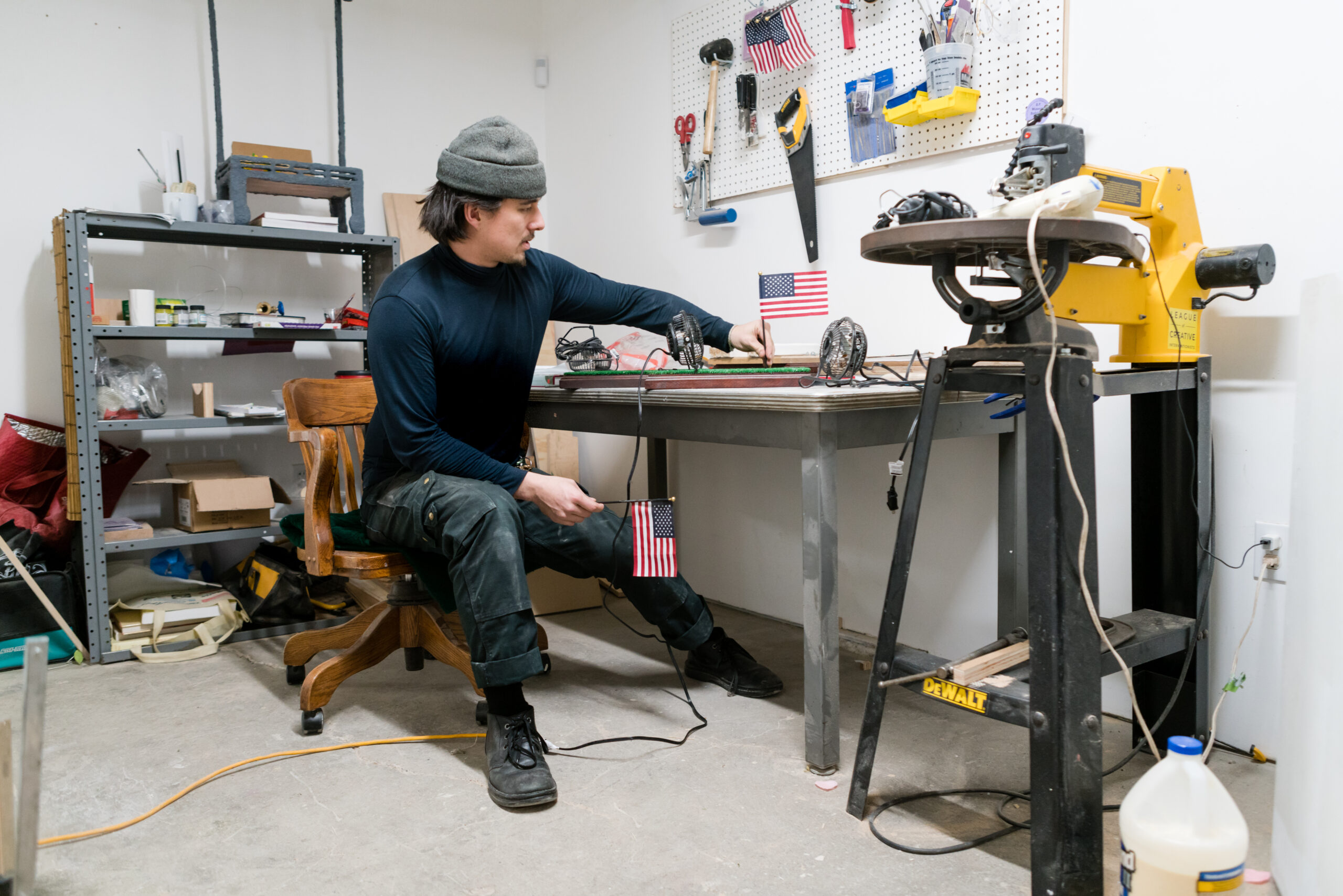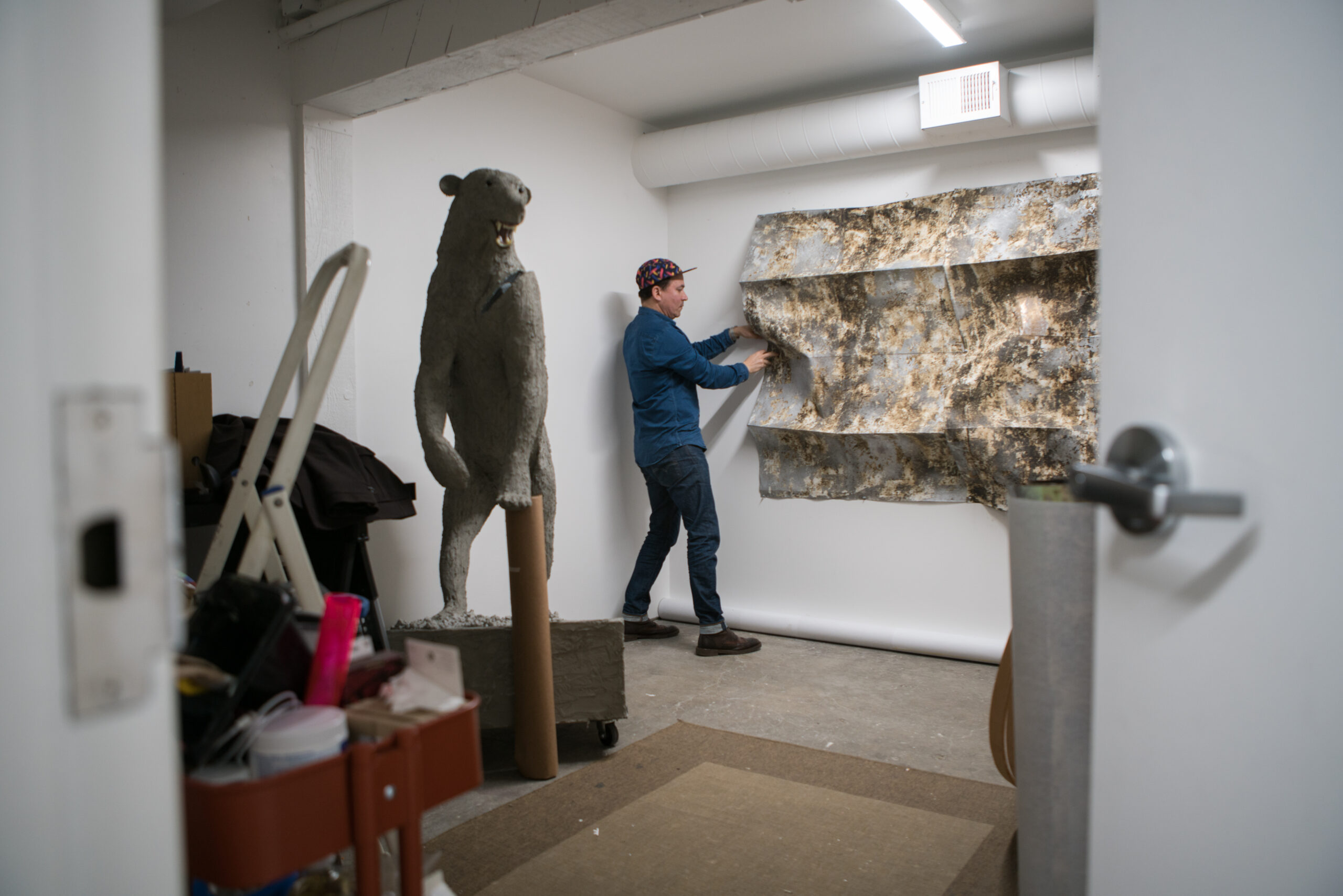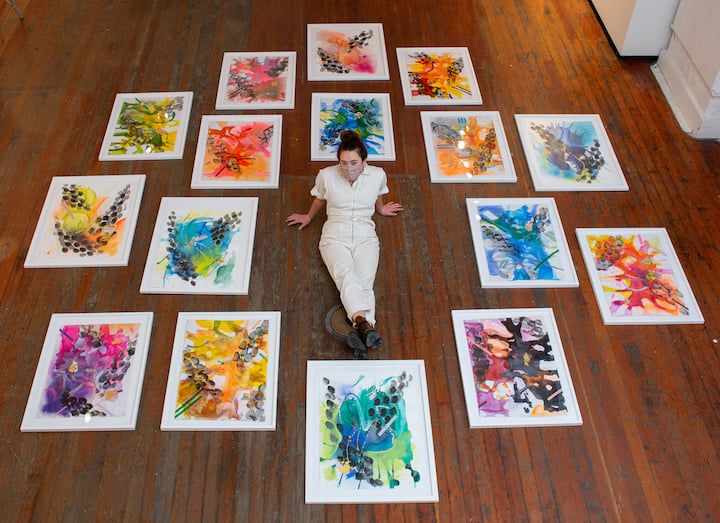 LEARN MORE ABOUT OUR STUDIO PROGRAM
Shop Root Division
Shop original artworks from our current exhibition and Studio Artists, plus exhibition catalogues and Root Division merch. Browse our selections today!
RENT OUR ARTWORK
Our artwork rental service gives local businesses and community members access to innovative and engaging artworks, ready for home or office on a rotating schedule. SPONSOR A STUDIO ARTIST
Help us support the creative practices and endeavors of our artists. Your generosity makes a tremendous impact in our local community. Support an artist today!