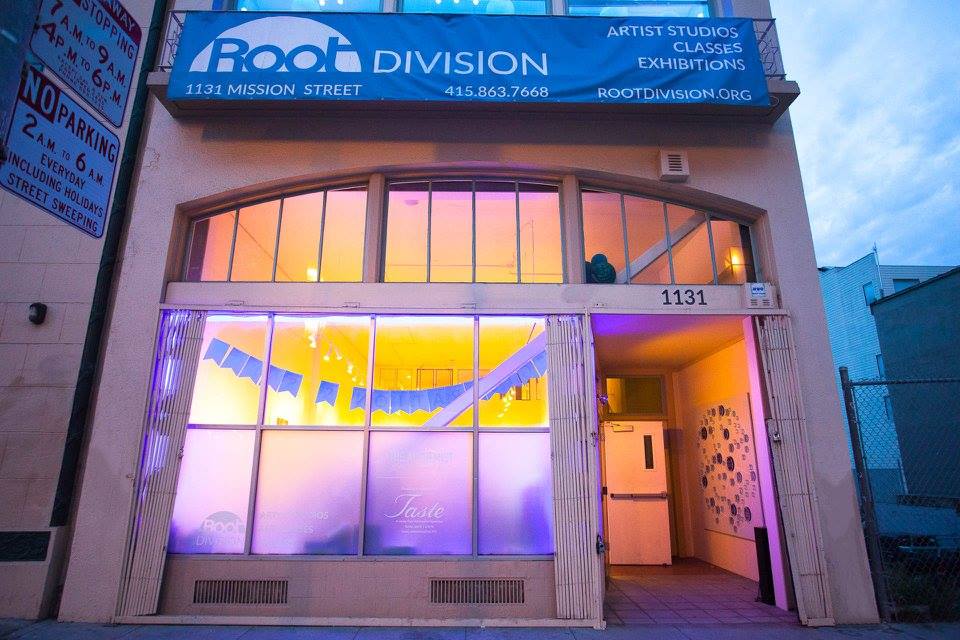 Root Division is a visual arts non-profit that connects creativity and community through a dynamic ecosystem of arts education, exhibitions, and studios.
OUR MISSION
Our mission is to empower artists, promote community service, inspire youth, and enrich the Bay Area through engagement in the visual arts.
OUR VISION
We strive to be a model of creative excellence, sustainability, and collaboration as we empower emerging artists to amplify art's positive impact on society.
OUR ECOSYSTEM
Root Division is a launching pad for artists, a stepping-stone for educators, a door to creativity for youth, and a bridge for the public to get involved in the arts. Our ecosystem includes four interconnected programs: In our unique incubator Studios Program we offer discounted space to artists in exchange for volunteering in the community. Artists teach free art classes in the Youth Education Program, instruct courses in the Adult Education Program, and support our Exhibitions & Events Program.
Learn more about our programs and our history.
I am proud to be part of Root Division, an organization that provides many opportunities for emerging artists, curators, and richness to the art scene in San Francisco.

– Samuel Cortez, Alumni Artist Board Representative
The ripple effect of this incubator program has had a wide reaching and stabilizing effect on keeping artists living, working, and creating in the Bay Area and beyond.

– Amy Cancelmo, Studio Artist Alum & Former Art Programs Director
My experience at Root Division has been invaluable and I am incredibly grateful to be a part of an organization that holds communal growth and creativity in high regard.

– Alicia McDaniel, Current Studio Artist & Former Exhibitions Fellow
We envision a San Francisco where artists remain a vibrant part of our community, and where all are able to experience the power of visual arts.

– Michelle Mansour, Executive Director
Below are some news outlets that Root Division has been featured in.

Root Division is a registered 501c3 organization with FEIN 73-1711252. Our most recent filing with the IRS can be found here.