Root Division is a non-profit arts organization located in the heart of San Francisco's Mid-Market, SOMA District. Our 13,400 square foot, multi-use facility houses 22 artist studios and multiple gallery and classroom areas, allowing us to offer a variety of arts and educational programming. Root Division's space is centrally located near the Civic Center Arts District and the museum campuses of SFMOMA, YBCA, CJM, and MoAD. We are easily accessible by public transportation.
1131 Mission Street
San Francisco, CA 94103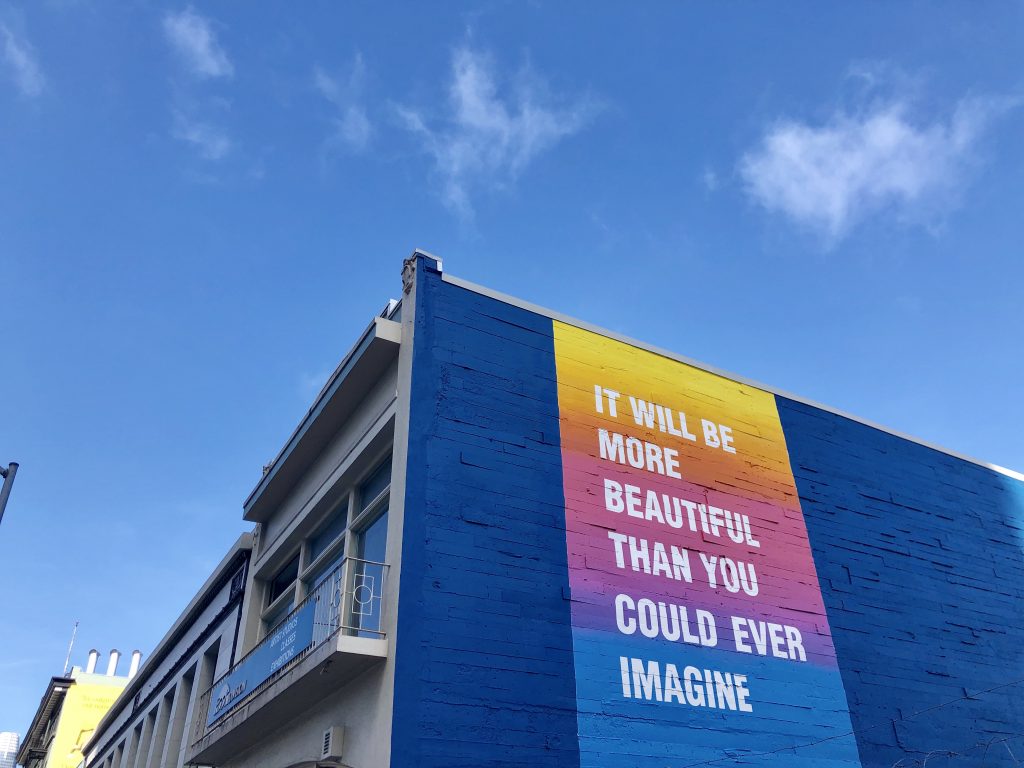 Explore Our Space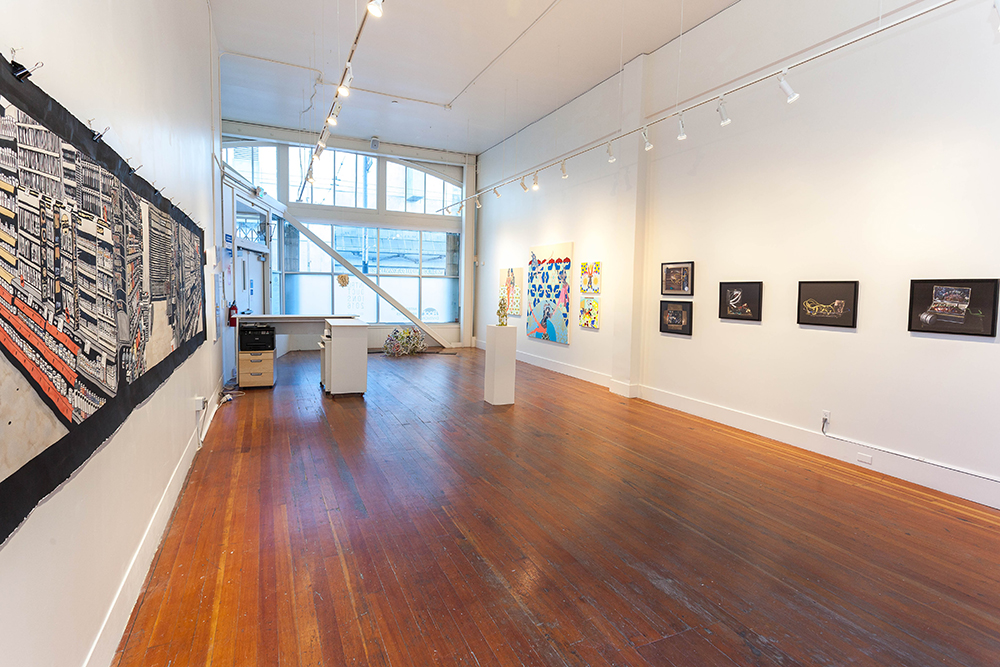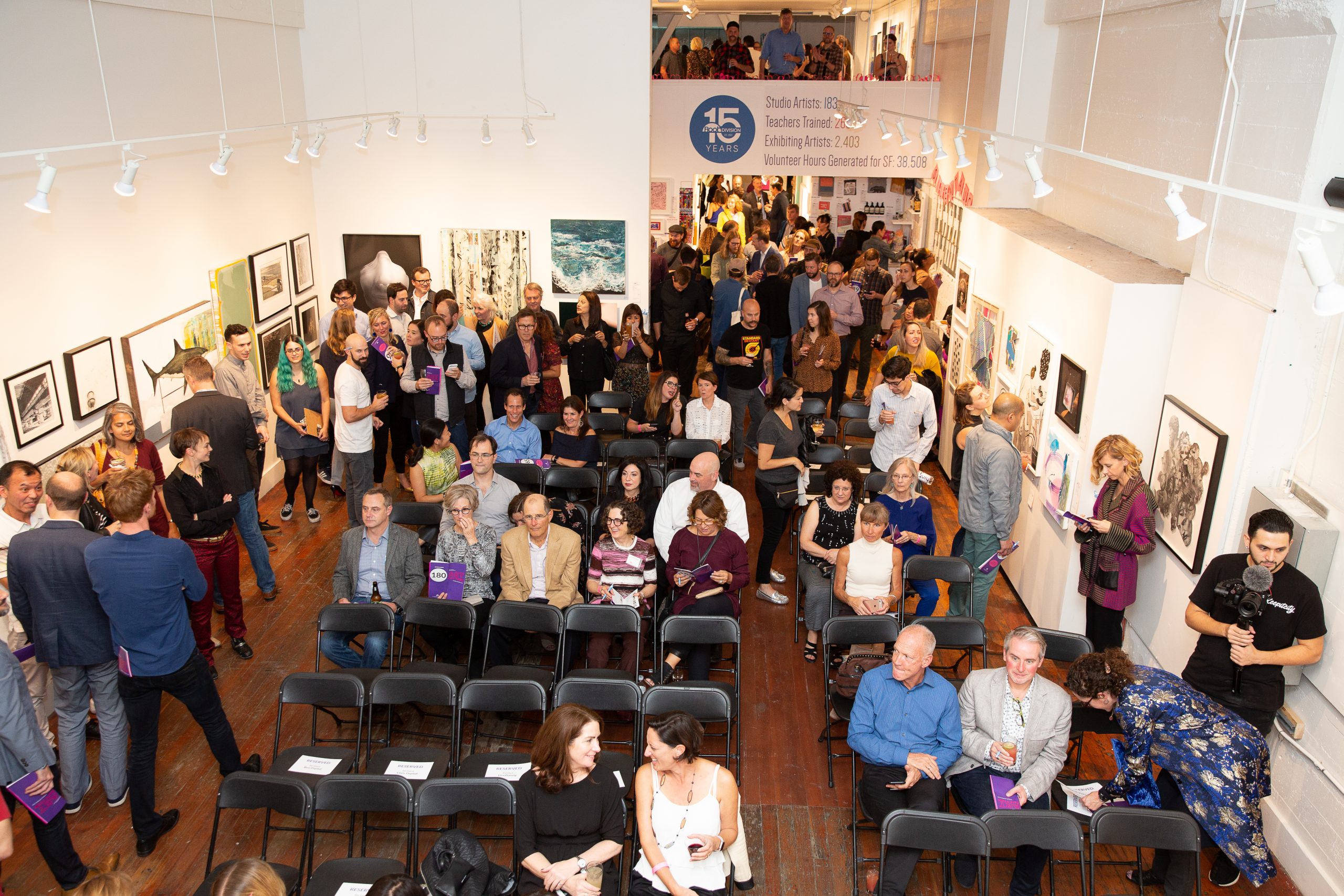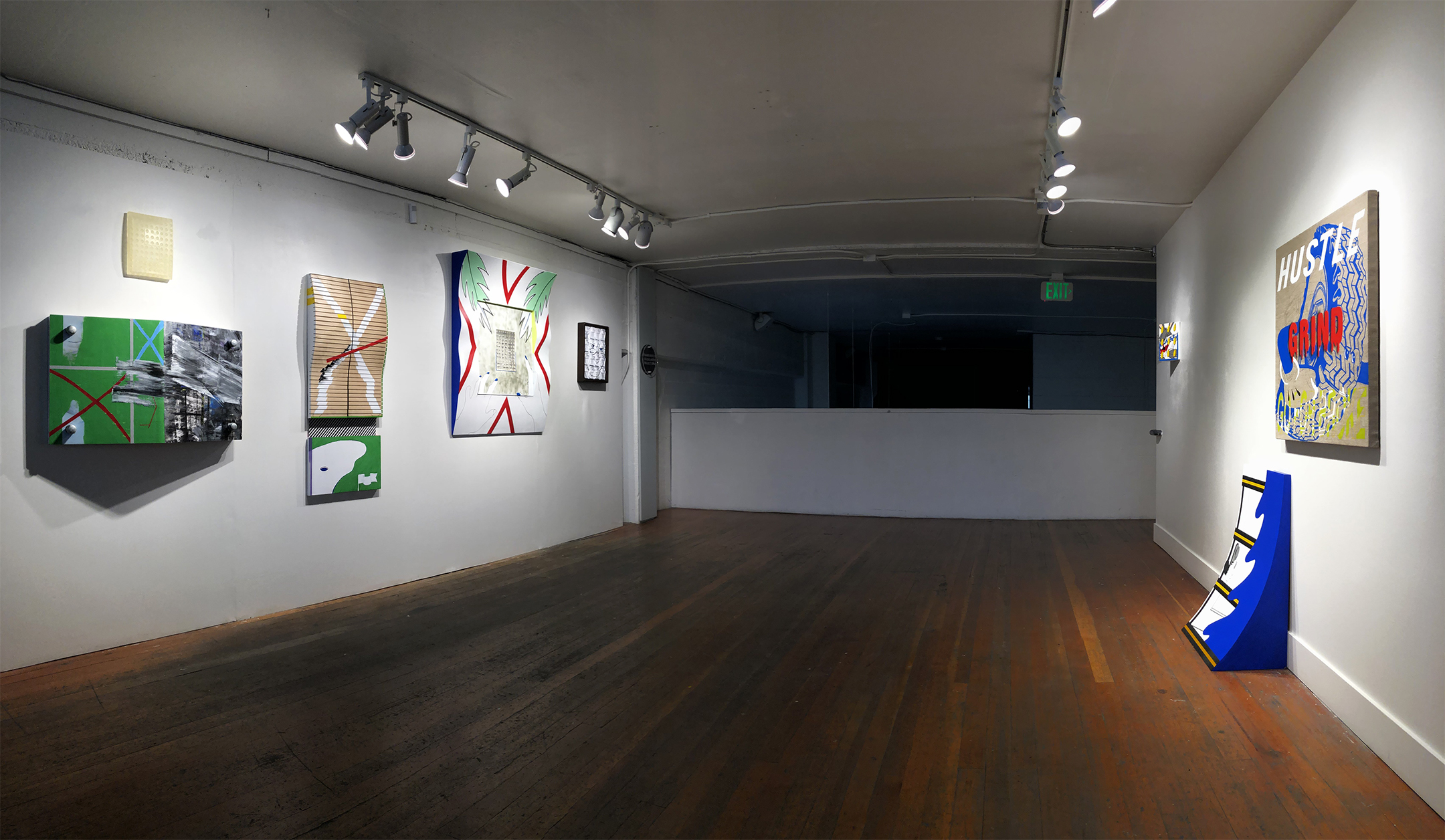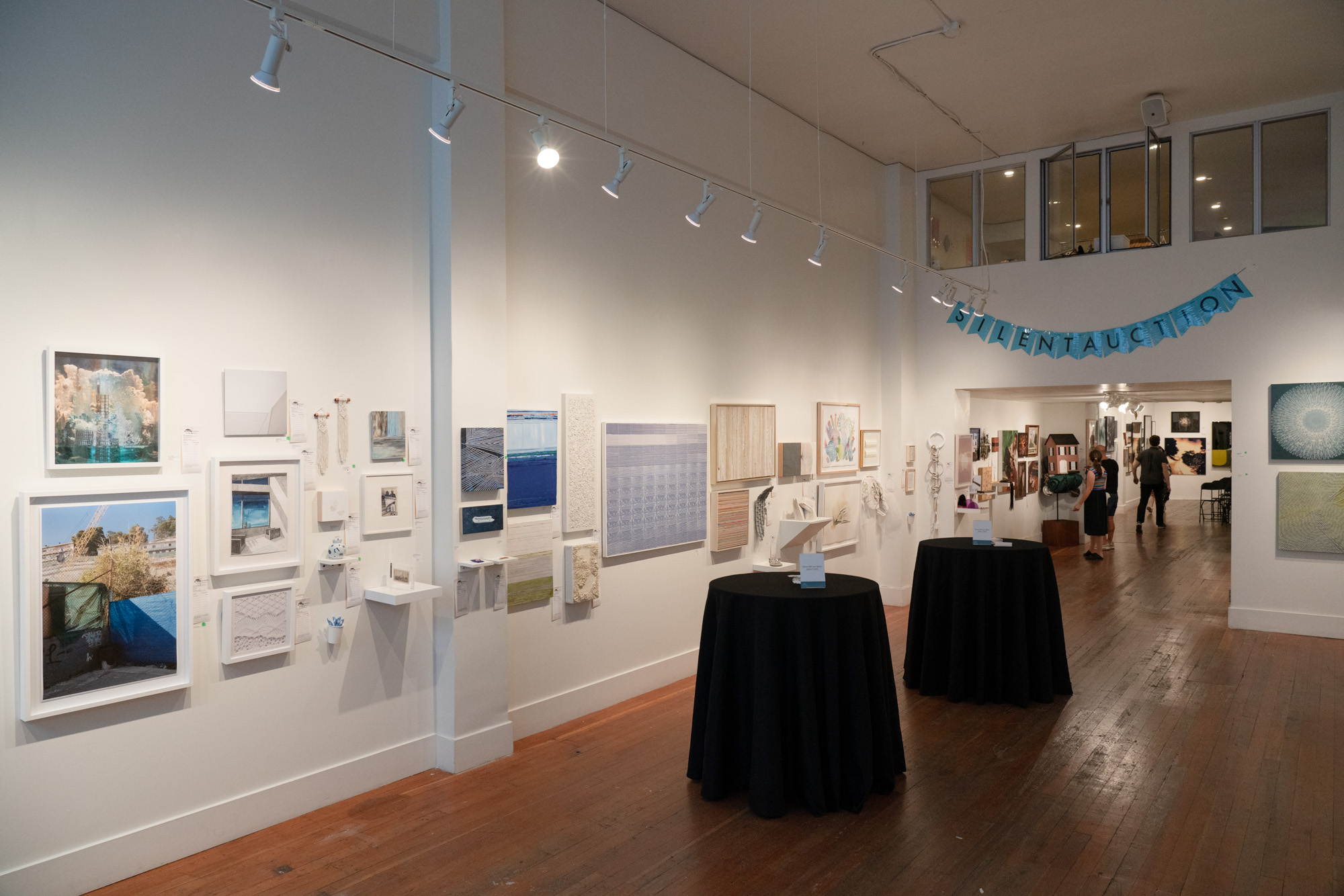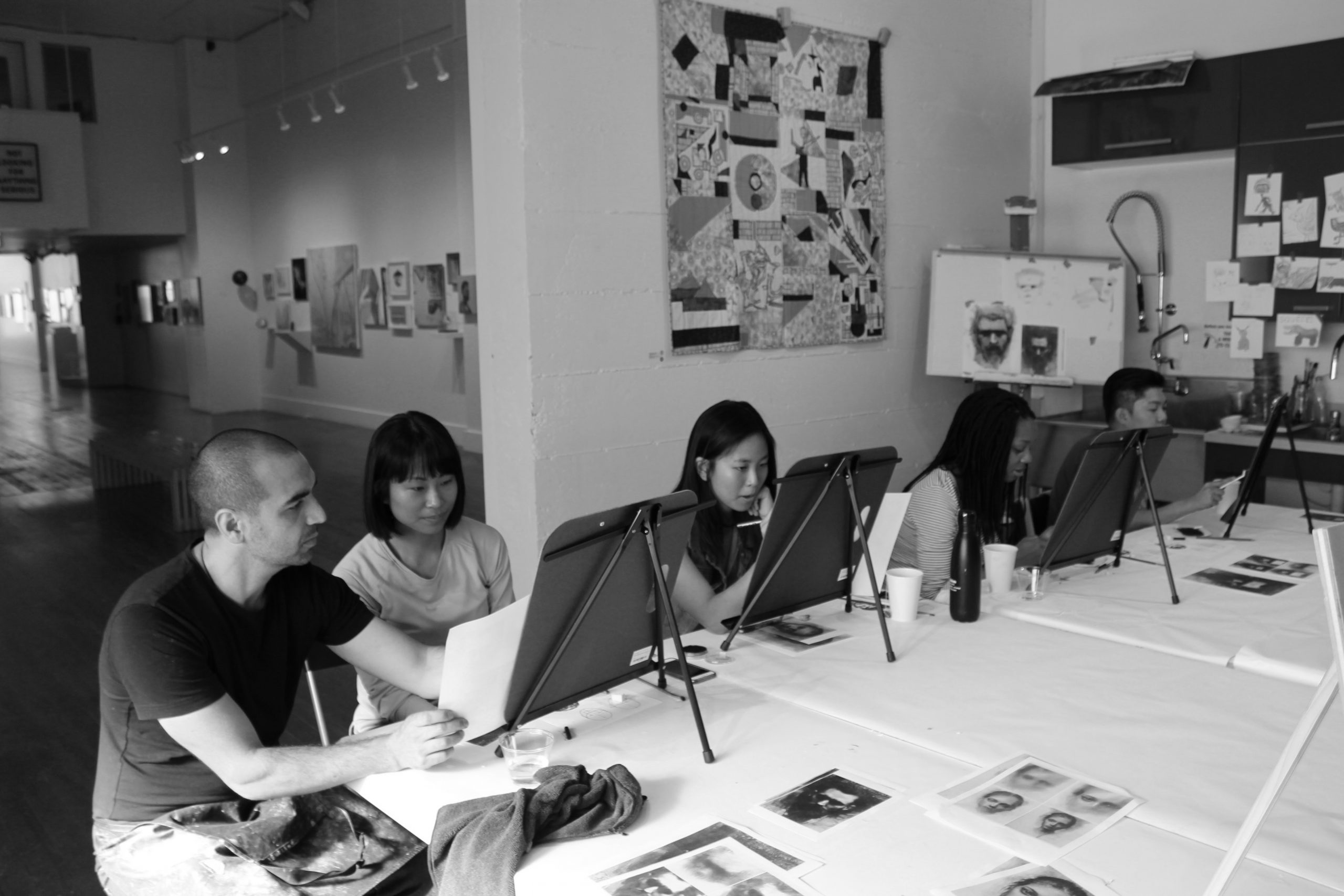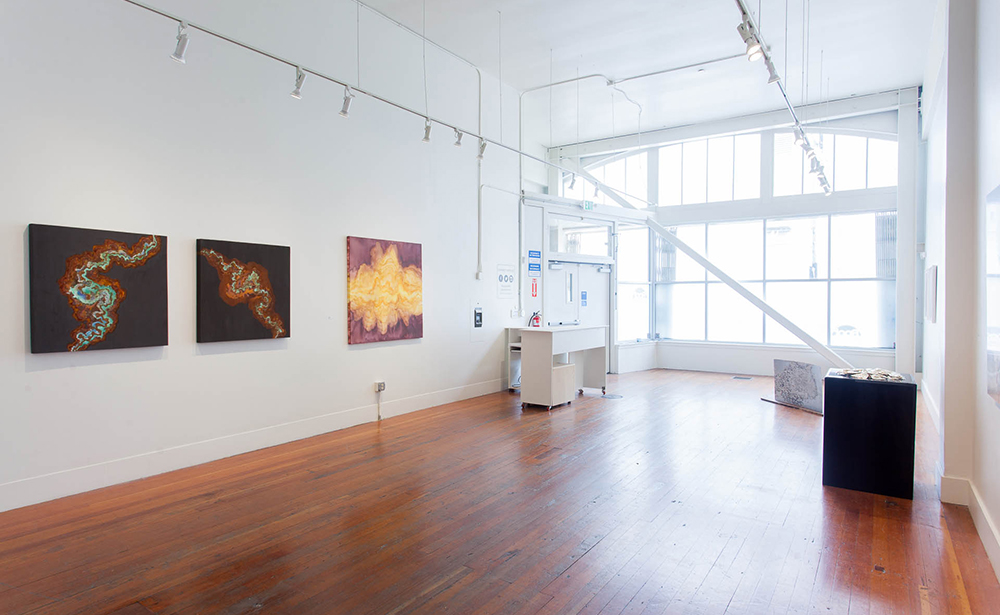 Venue Rentals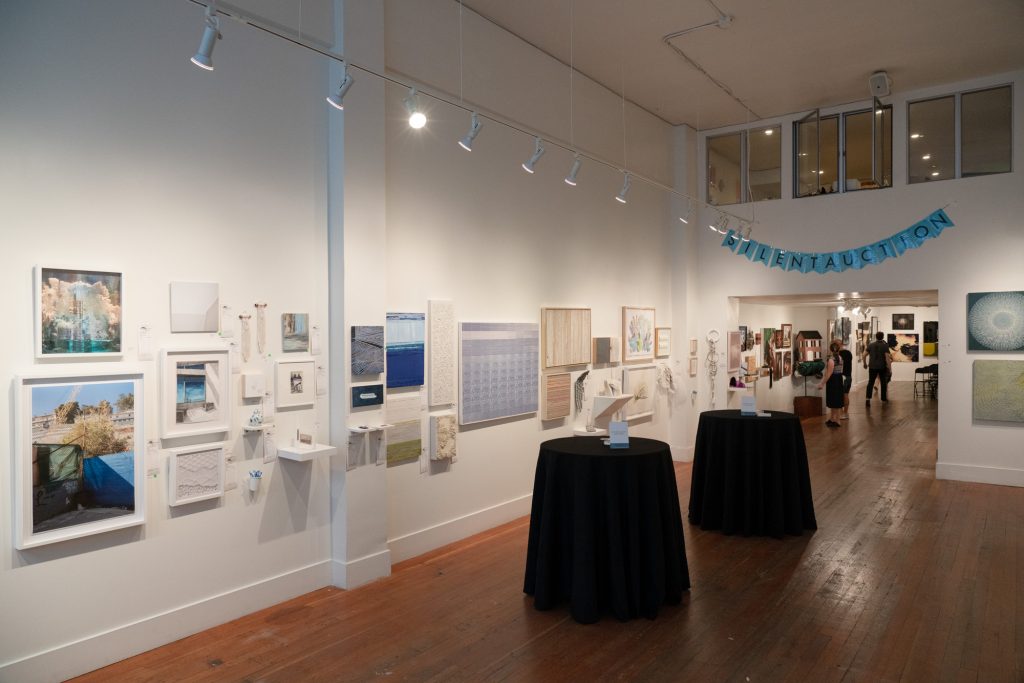 Root Division offers creative spaces that are the ideal venues for a variety of events, receptions, and conferences. We offer a unique and flexible location to host an event in San Francisco, and we accommodate a range of 300 – 3,000 square feet of rentable spaces of our facility. Most of our rentable space is located on the ground floor, and our facility is ADA accessible. (View our rates for sizing options.)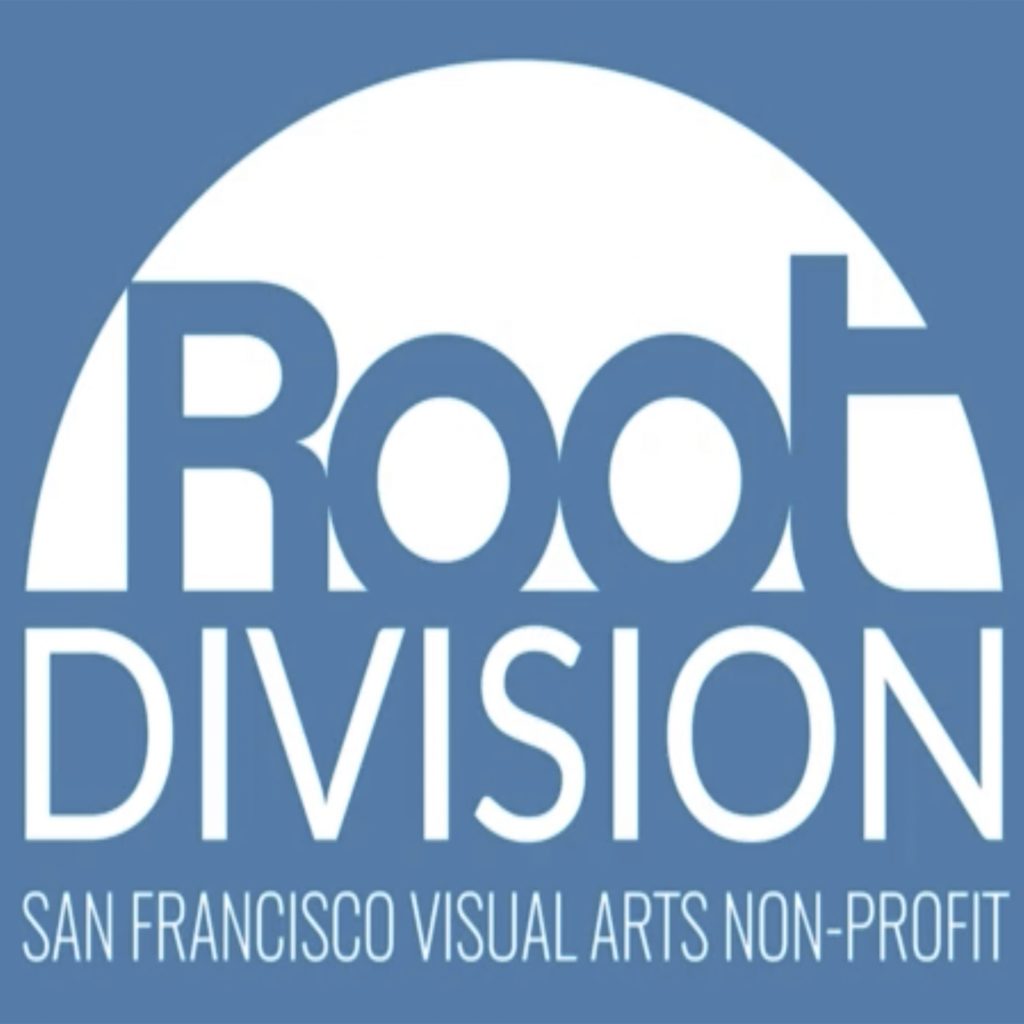 Our story about our move to our Bigger, Better, Brighter home at 1131 Mission Street.
"Priced Out of the Mission, Arts Group Finds a Home," by J.K. Dineen, SF Chronicle, 2015.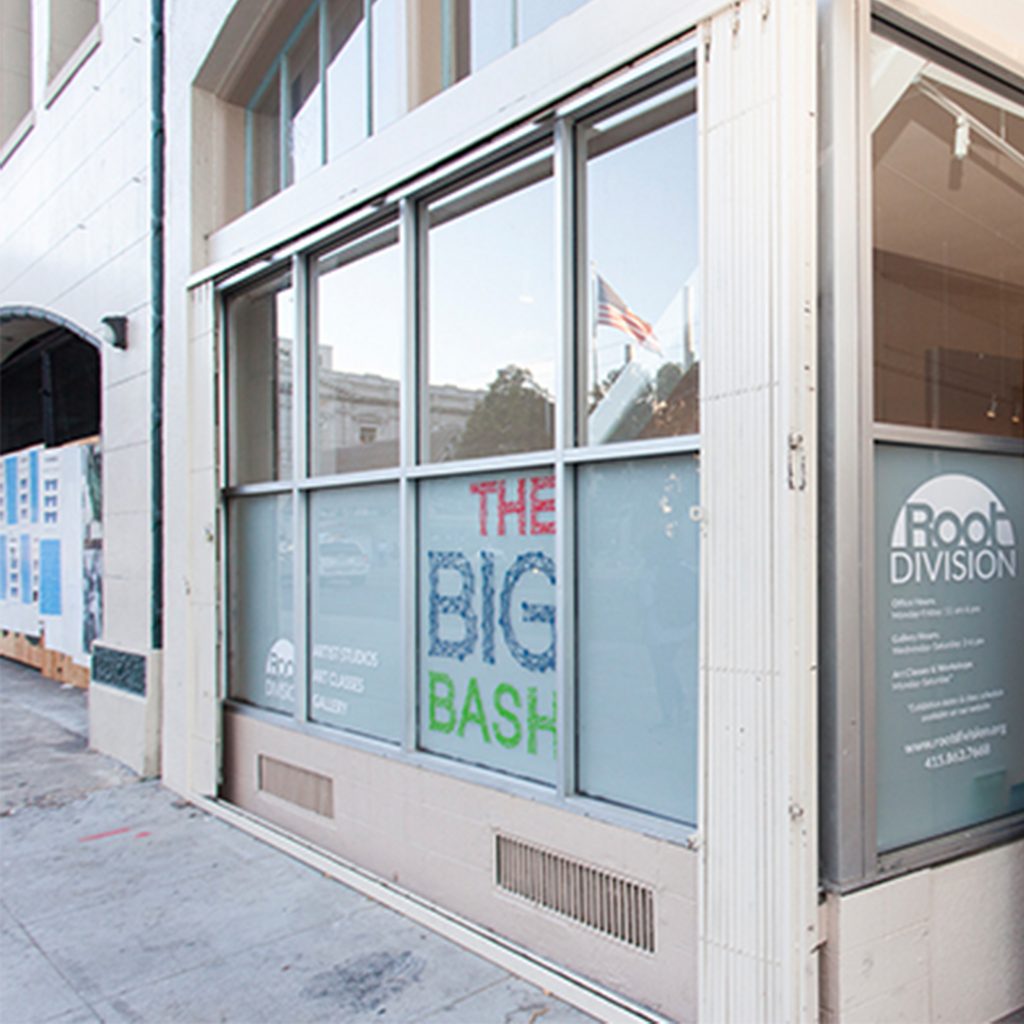 Our July 2015 Press Release: For San Francisco Arts, Root Division's New Home Heralds A Bigger, Better, Brighter Future.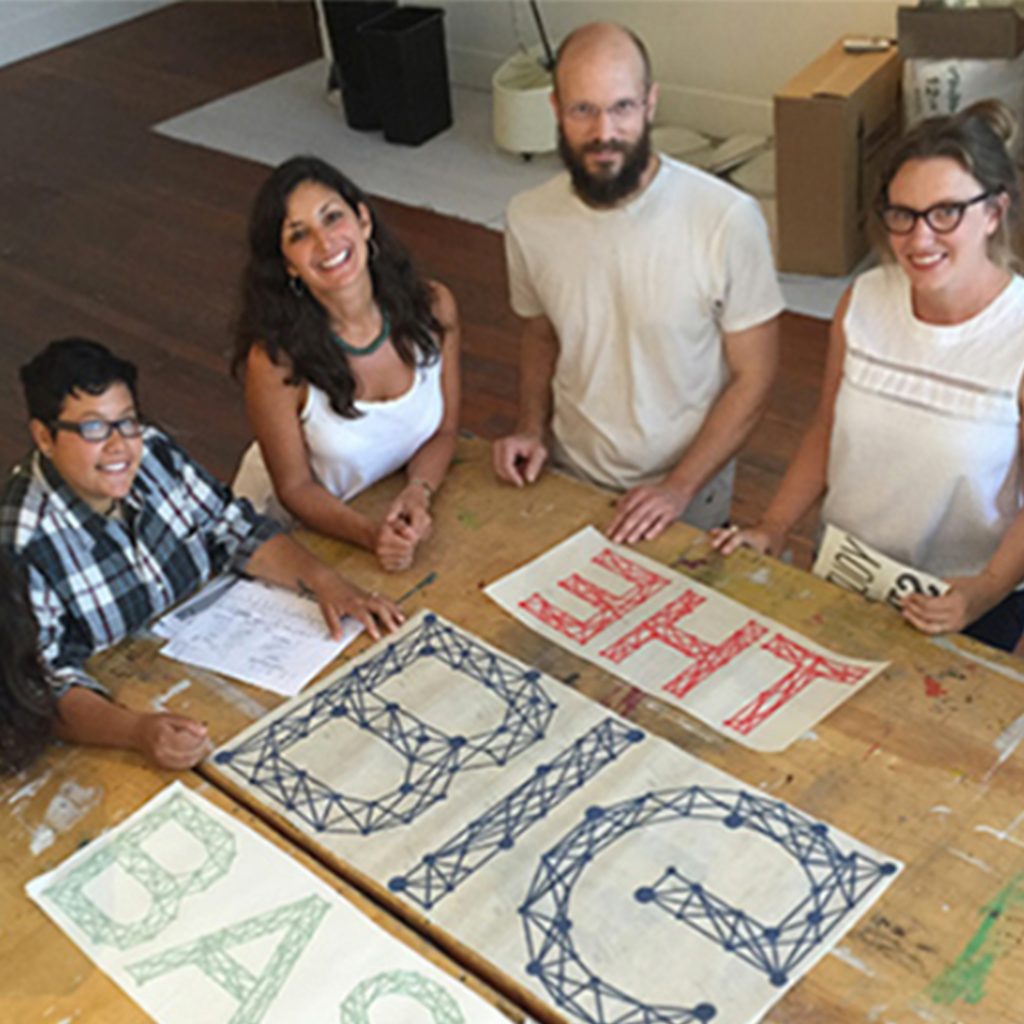 "Root Division: Staying Positive and Stayin' Alive," by JD Beltran, Huffpost Arts & Culture, 2015.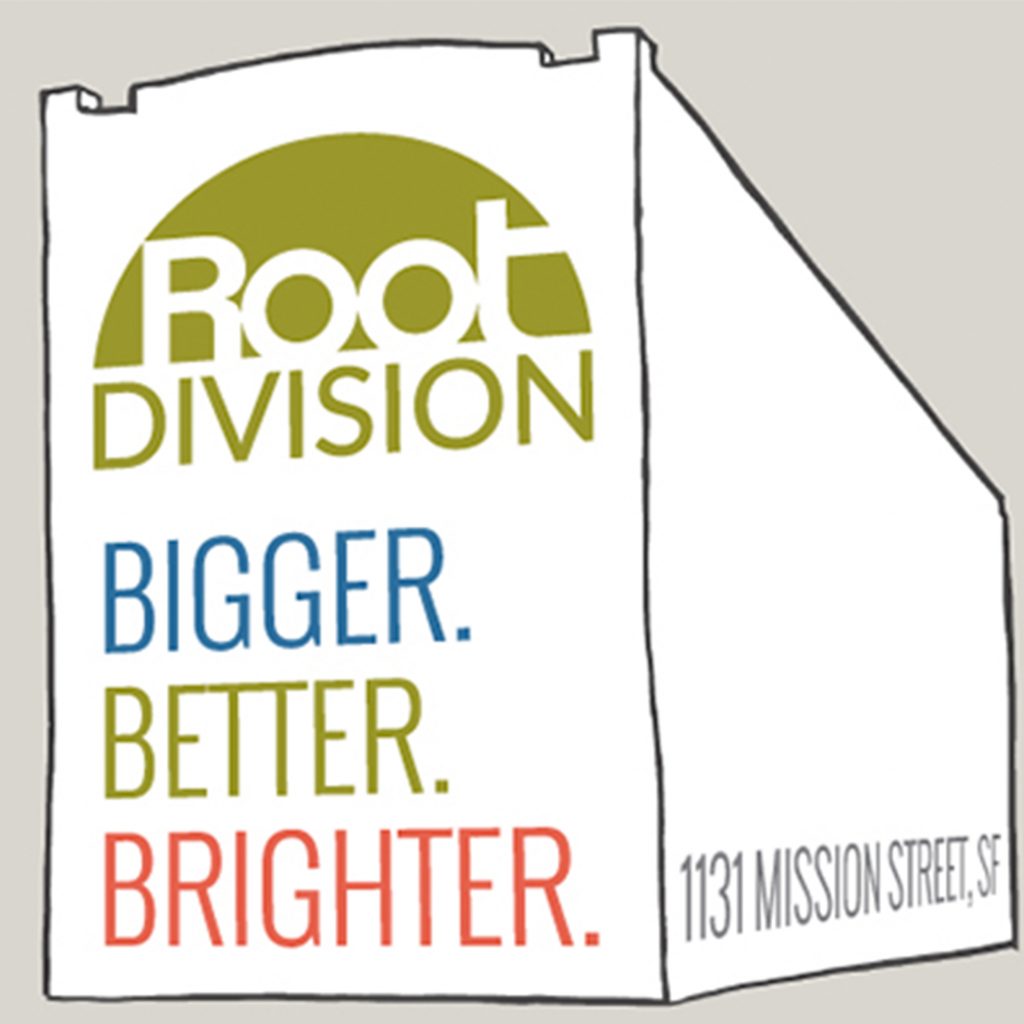 Our March 2015 Press Release: Root Division Secures Expanded Home in San Francisco's Mid Market District.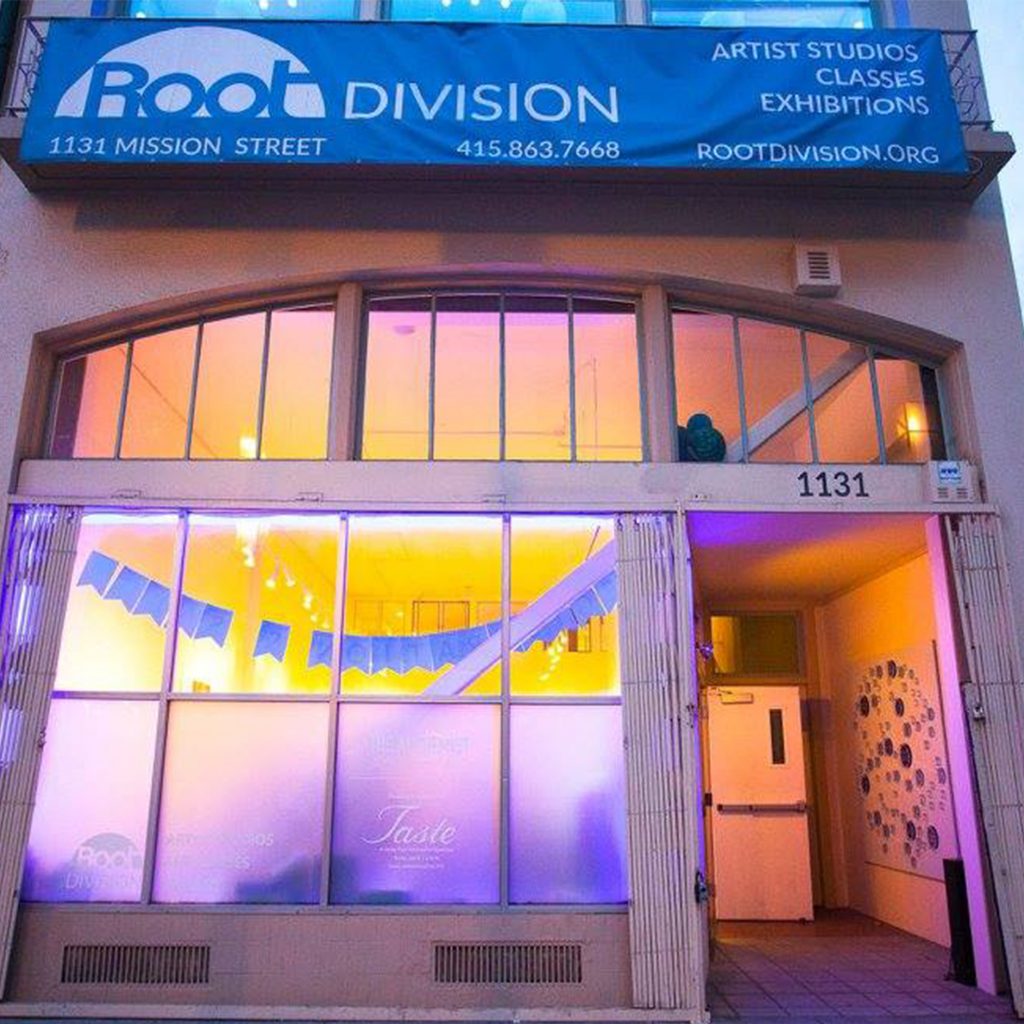 "Reflecting on Art: The Eight Best Things I Saw in 2015," by Sarah Hotchkissl, KQED, 2015.
Support Us
We are a 501-c-3 non-profit that receives support from foundations, sponsors, and individuals. Your generosity makes each facet of Root Division's programming possible. Please consider supporting our creative programs through a donation.