you can hear the wind from beneath the floorboards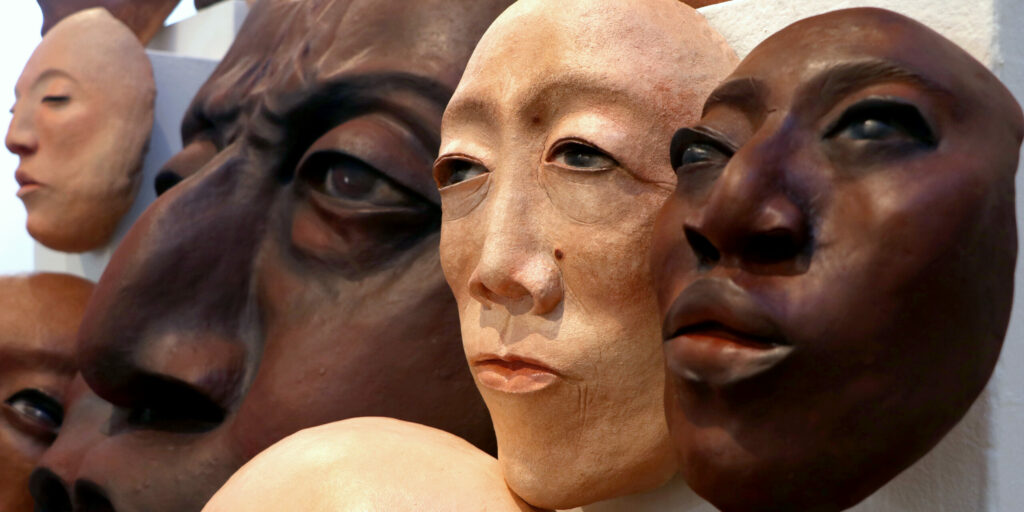 you can hear the wind from beneath the floorboards
Root Division presents you can hear the wind from beneath the floorboards, curated by Katherine Hamilton and Shaelyn Hanes.

The effects of haunting are not limited to what goes bump in the night. From Toni Morrison's Beloved to Shirley Jackson's The Haunting of Hill House, many Gothic and Gothic-inspired novels use the figure of the ghost to signal a shift in one's state of mind, in which rational logic—from linear time to the experience of individualized selfhood—is warped. These narratives illustrate how ghosts and hauntings are a generative metaphor for challenging what is objectively known and encouraging mindful navigation of one's reality.

The artists in you can hear the wind from beneath the floorboards disrupt normalcy with the ghostly presences they conjure through body, archive, the historical record, and inheritance. Trina Robinson and Hannah Waiters challenge notions of linear social progress by creating alternative structures through which one embodies ancestry and history. Nicole Shaffer, wei, and Thorne question normative logic, celebrate interstitial spaces, and (re)consider the boundaries of bodies and the spaces they inhabit. Namita Paul, Mary Graham, and collaborators Gordon Fung and Ernest Strauhal embrace the unknowable, obscuring that which is often taken for granted. Tiago Da Cruz, Ebti, and Heesoo Kwon gather spirits across time and space to convene with their kin and reimagine selfhood.

Through their practices, these artists create access to an alternative territory where it is possible to commune across time, space, and material reality. They encourage other ways of experiencing our world that connect the current moment to the past through rhizomatic, maze-like networks and demonstrate how the present is filled with specters of "what if" and "what is." By encouraging a heightened awareness of the multitude of beings dwelling in the shadows among us, the artists in you can hear the wind from beneath the floorboards hold space for a cacophony of presence, knowledge, experience, and story.
Register for our 2nd Saturday opening reception here.
Make an appointment to see the show here.
Curators:
Katherine Hamilton
Shaelyn Hanes
Exhibition Dates
November 2–30, 2022
Second Saturday
November 12, 2022 | 6–8 pm
Exhibiting artists
Tiago Da Cruz
Ebti
Gordon D Fung & Ernest Strauhal
Mary Graham
Heesoo Kwon
Namita Paul
Trina Robinson
Nicole K. Shaffer

Thorne**
Hannah Waiters
wei
** RD Alum

you can hear the wind from beneath the floorboards will be on view from November 2 – 30.
The Second Saturday opening reception for this show is on November 12, 2022 from 6 to 8 pm.