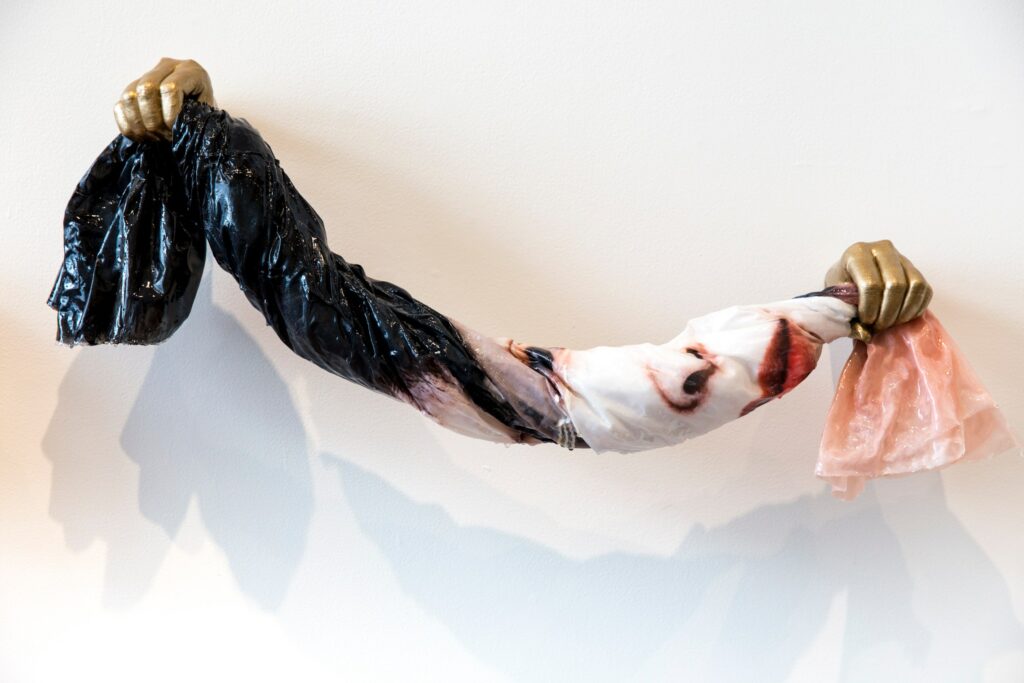 By Alicia McDaniel, Exhibitions Fellow
Studio Artist Kacy Jung's interdisciplinary practice is concerned with social constructions of identity. Her recent body of work The Weight of Souls is a collection of testimonials from other artists who have sacrificed past professions to pursue their current artistic passions. Concerned with consumption, privilege, and class inequality Jung's exploration of the "delusional process" demonstrates her ambition in dismantling oppressive capitalist forces through personal narrative.
Read more about Jung's art making and social practices in our interview below.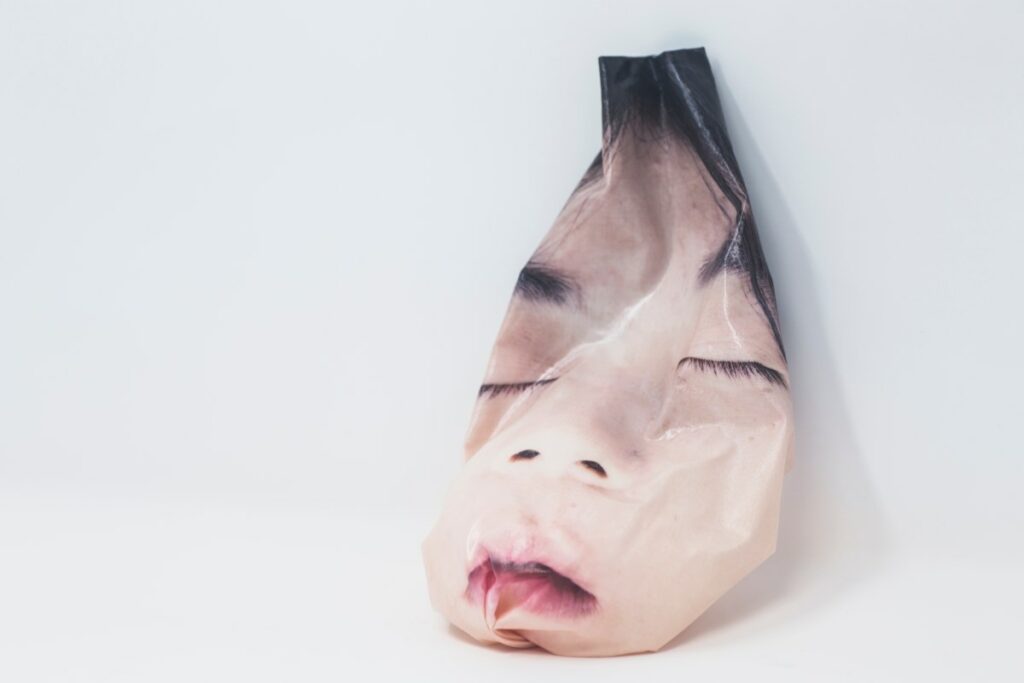 Alicia McDaniel (Exhibitions Fellow): Can you start us off by expanding on this concept of the delusional process?
Kacy Jung (Studio Artist): The old promise of hard-work towards a happy life is part of the delusional process because it fails to grant a stable life. Some even have to take on several jobs but still are unable to receive basic human rights such as education and healthcare. Pursuing a fulfilling life is supposed to be the purpose of life but it becomes a privilege for most people. And I believe that this has a lot to do with inequality happening in our capitalist society, the economic system encourages profit and growth rather than justice and humanity.
AM: I understand that a lot of your previous work was self-portraiture. This social practice, collaborative shift in your work is admirable. Can you explain why you decided to include other subjects into your work?
KJ: I felt a little trapped before I came to Root Division. I knew that I was interested in Capitalism and how it affects people and collective behavior. The previous series I was working on were self portraits and it was all very limited to my own experience. In my other work, I was using ceramic to make cell phone sculptures and tried to make fun of big corporations to represent how capitalism affects people, but this felt superficial. I remember showing work in Root Division's Introductions show and I remember talking to Susie who suggested to me: "whenever you feel limited you should talk to people." This was a turning point for me to start this new series. I find people with similar backgrounds and I talk to them. I learned that my experiences weren't just my own- they were shared. There are artists working in other fields and postponed becoming an artist because of finances. It's not all just about me it is collective but not superficial.
AM: Thank you, again, for including my face into your work. It was so surreal and remarkable to see myself as a fine art sculpture. You were a delight to work with! What was your experience collaborating with other artists?
KJ: I felt like I was completing a puzzle. Each person has different personal history so many have conflict with their family or some have peer pressure or some tell me about their story in their previous job. These stories remind me of how broken this capitalist system is. In interviewing different people I learned a lot about different factors that affect the decision to change careers. It's not just artist related, but human related. Because I interviewed artists they shared certain common features and circumstances. I was working in Biomedical science before and it is interesting to compare my peers from that field to the artists. People in art really care about other people, about the purpose of life, freedom of creativity, and care about why and how we behave. They want to connect with people. I felt very empowered during the interviews. I always ask what fuels their art and where they get inspiration from. That part itself is just exciting. Doing the interview I learn about how they think, why they care, and how they translate their ideas into a visual language.
AM: Switching gears, can you tell me more about your decision in medium? How did you come to utilizing mixed media photography as material for your sculptures?
KJ: I started from photography because that is something I knew before I applied to art school. I was doing wedding photography because I wanted to change my career for one in the arts. I needed to make a living so I decided to try wedding photography and this is how I got into the process. After I joined an art program I started to print, before I would outsource the wedding images for personal albums. I started investing in different printing material and I discovered that I don't like the regular sheet of photo paper. It was too flat so I decided to try different materials and I really liked the texture of fabric. I remember a lot of artists who were printing on fabric. After I printed on fabric I realized that it wasn't unique anymore. So I was thinking about how I could make it more unique and difficult to duplicate. I always liked three dimensional work so I decided to try different ways to make sculpture from fabric. I tried a lot of coating, pasting, and even tried to use regular photo paper to make three dimensional work or combine the fabric with the paper and ceramic. Most of these didn't work really well. I learned that using the fabric itself and coating it with resin works. It was a process of trial and error.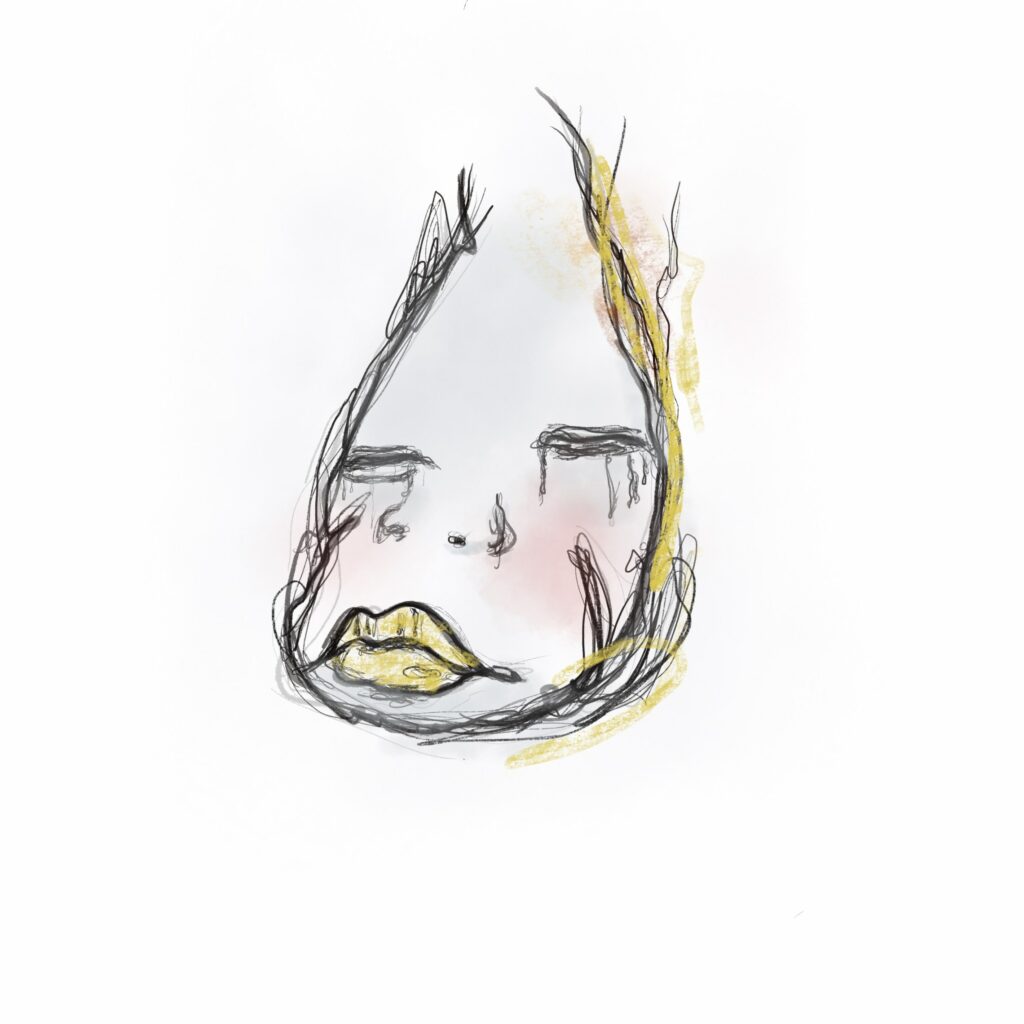 AM: How has your work changed throughout your time at Root Division?
KJ: Because I am able to talk with a lot of awesome artists I feel that my portraits were more developed during the time I was here. Conversations with the Root Division team really helped me be more clear in theory, approach, and direction of my work. Before I was very loose and now I am more focused.
AM: Do you have any upcoming shows or projects that you would like mentioned?
KJ: I am currently in Sf Camerawork's Wander Woman 2 online exhibition. This show aims to highlight the Bay Area-local, APA immigrant women of color artists, and to amplify their voices by presenting significant conversations surrounding issues of equity, gender roles, and underrepresentation.