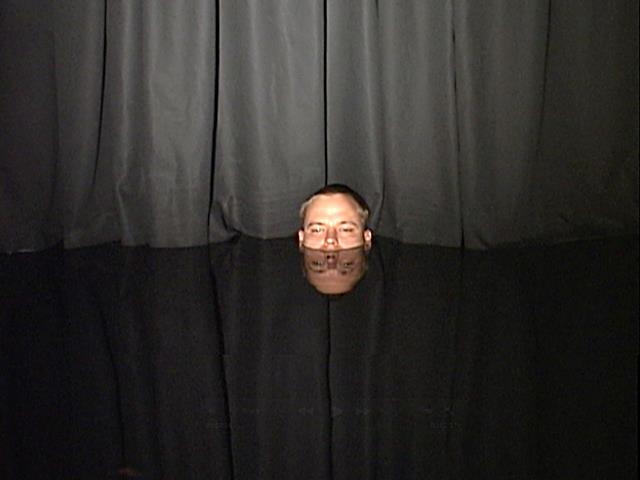 As the culmination of our 15-Year Exhibition Celebration, Root Division will be hosting a special performance event on Saturday, February 10th from 7 – 10pm. The event will feature a range of performances that are durational, participatory and/or unique actions by 15 Root Division current or alumni studio artists. Participating artists include Greta Lynn Anderson, Jeremiah Barber, Lizzy Brooks, Susa Cortez, Mel Day, Hunter Franks, Guta Galli, Plinio Hernandez, Mike Krouse, Vreni Michelini Castillo, Raphael Noz, Surabhi Saraf, Chris Treggiari, Jessica Tully and Beatriz Vasquez.
One of the event's performers, Jeremiah Barber has remained an active member of Root Division's community since having a studio at Root Division's original space in the Mission from January 2011 – December 2012, including serving on the Curatorial Committee through 2016. Barber maintains an installation, sculpture and performance practice that focuses on challenging the basic assumption that we know everything about our own bodies. For this event, Barber has devised a new performance in which he will occupy almost the entirety of Root Division's mezzanine level with a large aluminum frame and insert his own body within the middle of it – slowing lowering and then raising the frame.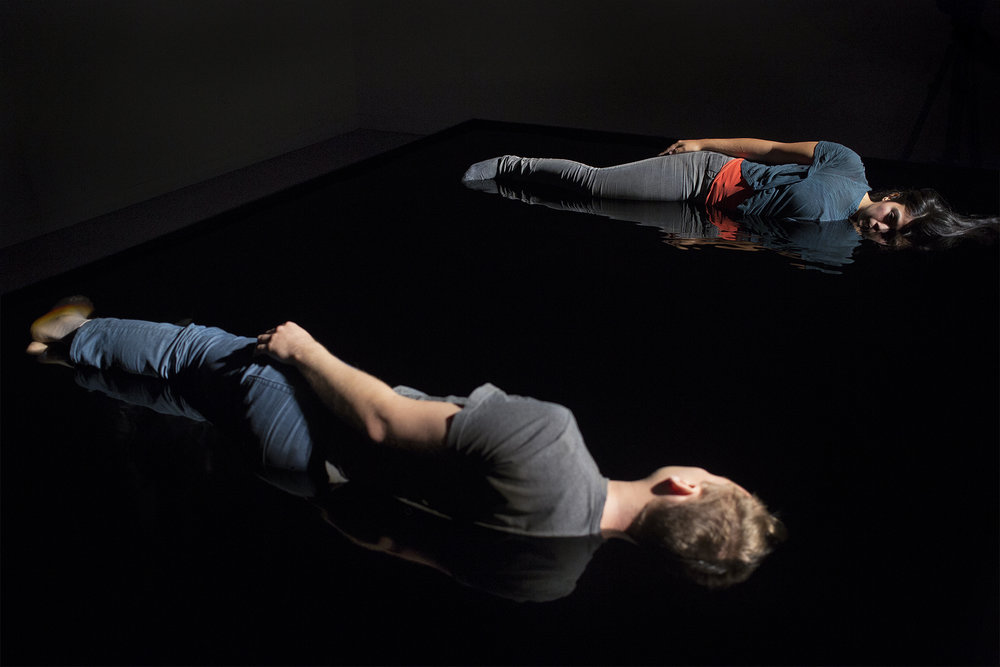 Samantha Reynolds (Exhibitions Fellow): You became a Root Division Studio Artist beginning in January of 2011. What first drew you to the organization? And kept you engaged and creatively inspired throughout your two years?
Jeremiah Barber: I remember reading an interview with Michelle Mansour (Root Division's Executive Director) in a local print paper (they still did that then!) and being thrilled by her description of Root Division. Everyone who has spent anytime in the gallery knows that Michelle is a kind of superhero. I was also surrounded by some incredible artists, many of whom are now my best friends. It was an incredible introduction to the area art scene.
SR: While you were a studio artist, you were involved in all aspects of Root Division from installing exhibitions to teaching adult education courses to serving on the Curatorial Committee.
Are there a few specific experiences that stand out as moments that helped you develop as a professional artist?
JB: A couple years goes by fast, but I'm still amazed by how much experience I gained. The commitment of volunteering by resident artists is such that you can delve into one area or float around, and I chose to float. I loved all aspects – teaching art in an after school program, working with some older adult artists in evening education, working directly with curators and assisting with designing, laying out, and installing exhibitions.
SR: Amy Cancelmo (Root Division's Art Programs Director) recently mentioned a specific performance in which you filled your RD studio with 20" of water that you then immersed yourself in.
Can you walk us through this performance? What was the thematic focus? Did it lead to the development of future work?
JB: I will never forget sitting down with Amy and Michelle and asking them if I could fill my studio with 20″ of water, wall to wall. Michelle immediately told me a horror story of a similarly constructed piece that flooded an apartment gallery. I thought, "Oops, this is a no." But they not only said yes, they helped secure a professional preparator to ensure everything went smoothly (and it did).
Over time, I've learned that the directors and curators who are willing to not only say "yes" to a challenging proposal, but also provide the supportive environment to make that project flourish, are invaluable. As for the performance, I'm still working through the images, sights and sounds that came out of that work, including at a new performance this weekend.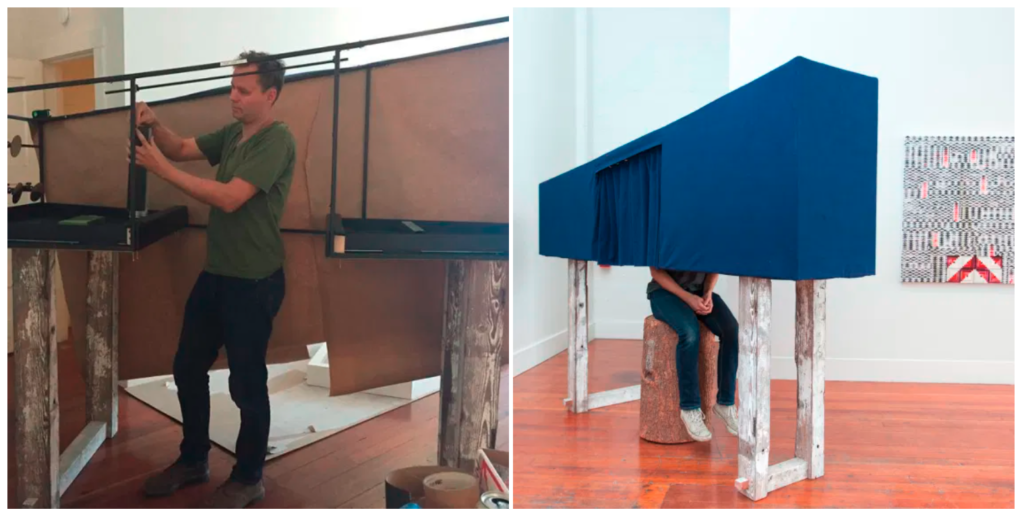 SR: In terms of your current work, your focus is "exploring dislocated views of your own body"? What are some of the various ways this methodology manifests itself?
JB: My performances are meant to challenge a basic assumption we have about our bodies – that we know where everything is, how it functions, and that it can be relied on. We put so much emphasis on sight to navigate the world, but we all have small blind spots in our vision! I find that disconcerting. In response, I spend time looking back and forth, trying to catch my own blindness. That might be a metaphor for my broader practice, looking for the places in which we expect the body to work but it doesn't.
SR: For the 15 Year Performance Event, you will be performing a new piece that physically inserts your own body within a large aluminum frame that fills almost the entirety of RD's mezzanine level.
When witnessing the performance, viewers will be in very close proximity to your own body as well as each others. What drew you to thinking about your own and viewers spatial constriction and awareness?
JB: When I'm seeing or making performance, I like to connect with people. Performance is like when you go to the grocery store at 6:00am–everyone acts a little more generous in that space.
This work in particular though is inspired by a much more solitary action, swimming in the middle of a lake alone at night. I'm hoping to create a solitude surrounded by a crowd. We'll see how that goes.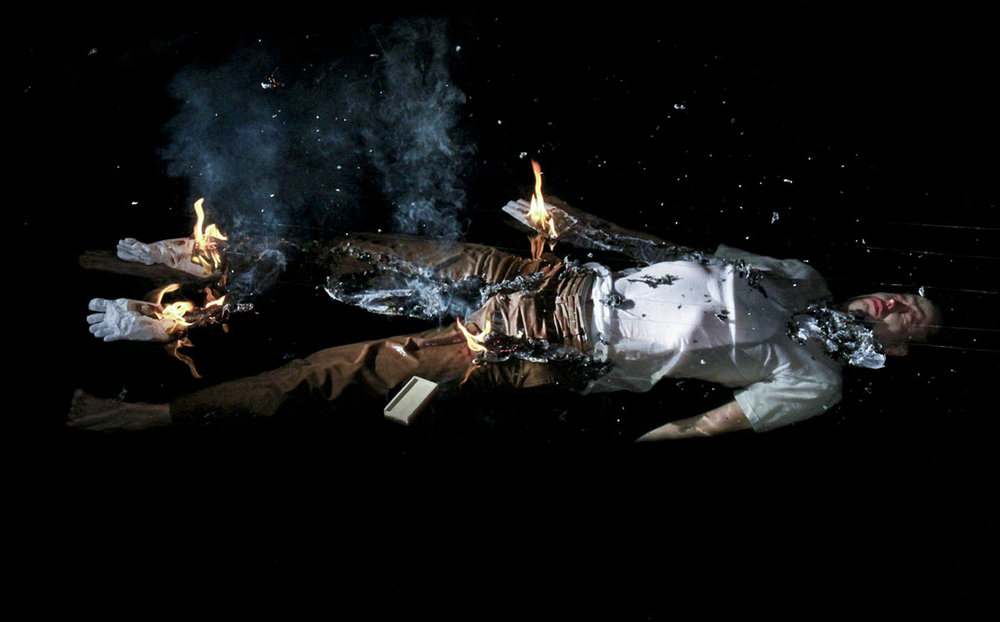 SR: Is making the viewer an active, if initially unknowing, participant a frequent element in your performances?
JB: I try not to bring people into a performance in a coercive way. Everyone should have the right to remain a wallflower.
SR: This performance seems to also border the edge between a certain level of seriousness and absurd. Is this intentional?
JB: Ha! That might be in my nature.
SR: In terms of future work, will this performance exist in a different iteration or only as a single moment?
JB: We'll have to see. I've been happy doing performances that only a camera or a couple people see. Space is also very important, so you might have to invite me back. I've loved that mezzanine since I first saw it.