Call for ArtIsts: Introductions 2022
Application Deadline: June 16, 2022 11:59 pm
2022 Jurors
Lian Ladia, Curator, Exhibitions and Programs, The David Ireland House, 500 Capp Street Foundation
Genevieve Quick, Interdisciplinary Artist, Arts Writer, Educator
Leila Weefur, Independent Artist, Writer, Curator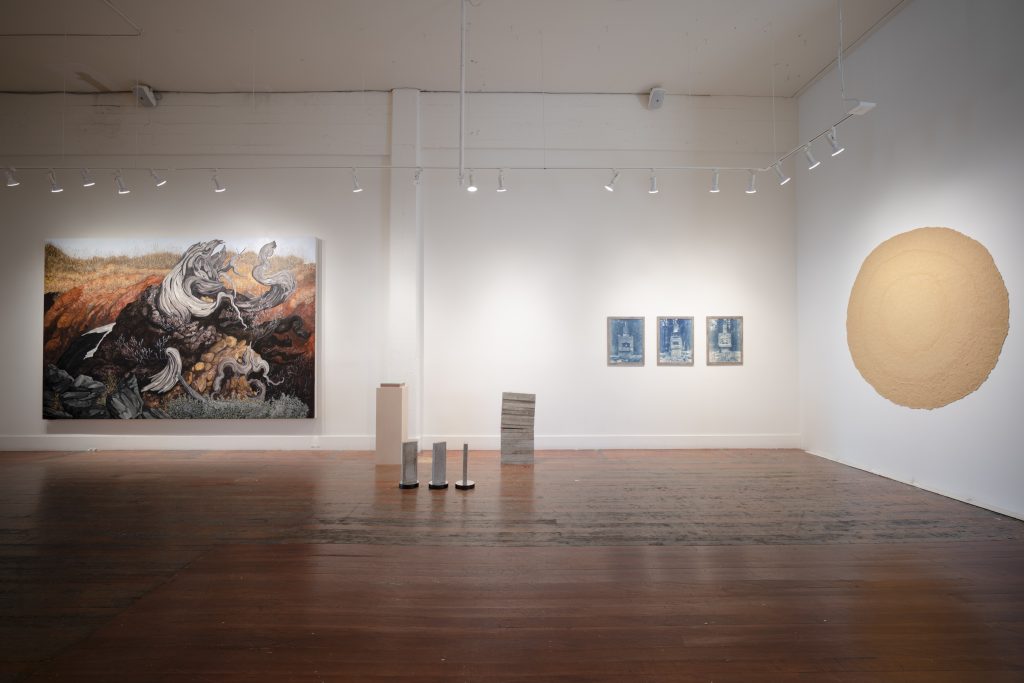 Root Division invites artists working in all genres to submit work for our annual juried exhibition, Introductions 2022.
Each year, Root Division presents the work of 12 Bay Area artists in an exhibition and catalog juried by three prominent arts professionals. The exhibition is scheduled to take place from September 1–23, 2022 at Root Division.
Introductions highlights emerging Bay Area artists without gallery representation. Artists are selected through a highly competitive juror review based on the conceptual and formal strength of the work. The resulting exhibition will feature a diverse range of media and subject matter including but not limited to video, installation, sculpture, photography and painting.
Introductions is a keystone of Root Division's exhibition programming—offering exposure to emerging artists and a chance for the public to learn about up and coming creative voices.
Eligibility requirements:
Artists must be living in one of 9 counties of the San Francisco Bay Area.
Artwork submitted for review (or work very similar in nature to that submitted) must be available for listed exhibition dates.
Artists cannot have existing gallery representation in the Bay Area.
Application Materials:
Please complete the online application form by Thursday June 16, 2022 at 11:59 pm
To submit you will need:
4 images (jpegs: 72dpi) AND/OR a link to 3-minute clip of video on Vimeo or other video platform. Please label each jpg as "ImageNumber_Last Name" i.e. "01_Cortez"
Artist CV (1-2 page max)
Artist Statement (1 page max)
Application Payment:
E-payment can be paid securely online here >>
Or by submitting a $20 check/money order made payable to Root Division
Please note that the $20 fee must be on file by 06/16/2022 for the email submission to be considered.
QUESTIONS AND CONTACT INFORMATION
Please email Frances Fleetwood at frances@rootdivision.org with any questions.
** Artists selected for the exhibition will be notified by July 22 via email or phone about the inclusion of their work in the show. Representatives from Root Division will conduct studio visits as necessary, but good documentation of work for submission is strongly suggested. **