Priority Deadline: Thursday, December 15, 2022
Applications received by December 15, 2022 will be given priority consideration.
Projected start date: January 18, 2023 (with paid training starting as early as January 9, 2023).
The Operations Assistant carries out administrative and support tasks to ensure the organization runs smoothly. Tasks include doing basic bookkeeping, errands, and administrative activities. Root Division staff and its core volunteers operate as a team, interacting with each other often, so that the organization provides a unified schedule of creative learning opportunities and experiences for artists and the greater community. This role offers an exciting opportunity for someone motivated to work and learn in a unique and dynamic non-profit arts environment.* Learn more about Root Division below and at rootdivision.org.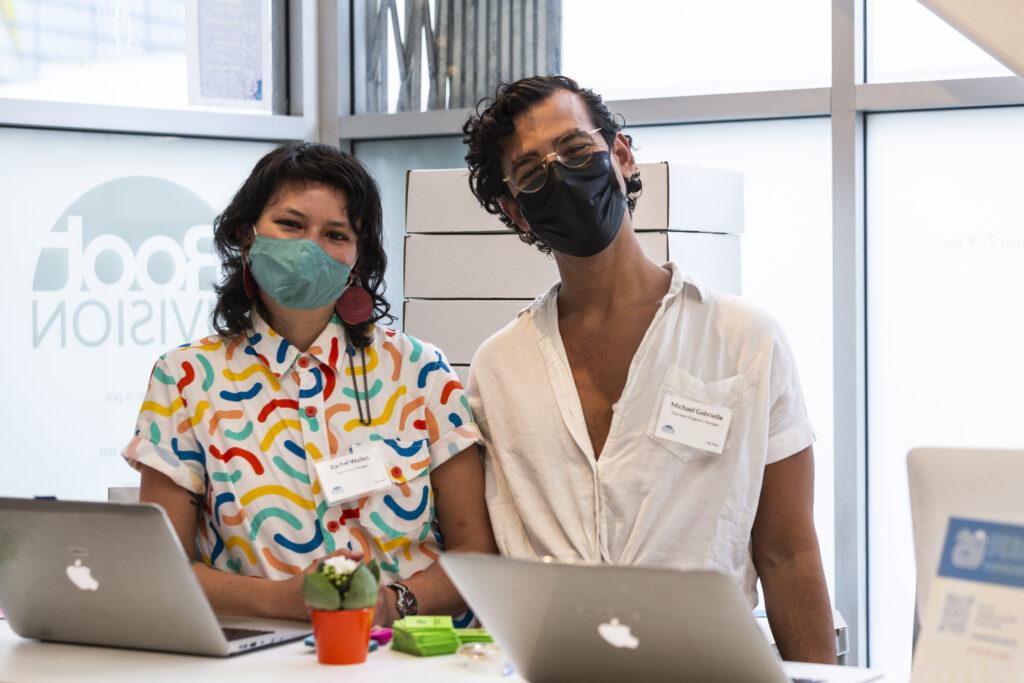 administrative:
Supports the coordination and maintenance of Root Division's administrative functions
Monitor emails, postal mail, and calls/ voicemail
Prepare documents, contracts, and correspondence
Maintain organization of digital and hardcopy files
Maintain contact records in CIVI CRM database
Support set-up and staffing of meetings, tours, events, and other programs
Assist day-to-day operations, including customer service, reception, supply orders, shipping, and errands
Work with Executive Director, Managing Director, board, and other staff to maintain a positive, efficient work environment
FINANCIAL:
Supports financial functions and record keeping in close coordination with the Executive Director & Managing Director
Track accounts payable and receivable; Make deposits, monitor invoices, and draft payments
Work weekly on data entry into QuickBooks
Maintain data consistency between CIVI CRM and QuickBooks
DEVELOPMENT & ORGANIZATIONAL SUPPORT:
Assists in sustaining a thriving, dynamic organization
Support development activities and record-keeping
Assist in coordination of major fundraisers (TASTE/ Art Auction) and donor events.
Support thriving Studios Program via oversight of service hours and contracts
Support on-boarding process for new artists, interns/volunteers, and Board Members
Support upkeep of inventory, storage, and public areas
Opportunity to participate on RD's DEI Advisory Committee of Board, Staff, and Studio Artists
* While some of this role can be done remotely, most tasks are based at Root Division's facility, so applicants based in SF or within 10 mile radius of RD's space are preferred.
ABOUT ROOT DIVISION:
Root Division is a visual arts non-profit that provides discounted and free studio space to emerging visual artists in exchange for volunteer service in the community. Our mission is to empower artists, inspire youth, foster community service, and enrich the Bay Area through engagement in the visual arts. At Root Division, we are committed to creating and supporting an inclusive, accessible organization that intentionally brings together diverse groups of artists and audiences. We condemn and do not tolerate racist, ableist, homophobic, transphobic, misogynistic, sexist, or xenophobic attitudes, structures, or behaviors.
QUALIFICATIONS
Minimum
Bachelor's degree (or 2 years of equivalent/ related work experience)
Proven skills in office administration
Strong organizational skills and attention to detail
Sensitivity to and understanding of the needs and interests of artists and a diverse audience
Reliable transportation to and from Root Division's facility (1131 Mission Street, SF)
Preferred
Working knowledge of QuickBooks, Google WorkSpace (Google docs & spreadsheets), and Microsoft Office (Word & Excel)
Strong computer skills, including experience using Google Drive and Dropbox
2 years of equivalent/ related work experience
Strong communication skills, both written and oral
Beneficial
Bachelor's degree in non-profit/ arts administration or arts related field
Database experience, specifically with CIVI CRM
Valid Driver's License and/ or access to a vehicle or other reliable transportation for errands and offsite tasks
IT knowledge including but not limited to: hardware (Mac), design software (Adobe CS), WordPress
Experience with and understanding of non-profit accounting
Grant writing / fundraising experience
Other Considerations
Has a strong interest in learning and being productive; Works well with checklists and spreadsheets.
Shows personal initiative and ability to work as a member of a team in a creative, fast-paced environment
Has a strong proven record for the ability to meet deadlines, being organized, and being detail-oriented
Has an overall enthusiasm for Root Division's mission and ability to work with various constituencies of all ages & from a wide variety of backgrounds, including students, artists, and supporters of the organization
APPLICATION
This is a .50 FTE part time position (~20 hours/ week), which requires at least three weekdays as well as occasional evenings and weekends, including 2nd Saturdays and fundraising/ special events. There are also additional hours and opportunities for compensation during seasonal fundraisers (April/Oct). Compensation is commensurate with experience, and includes base wage ($21-$24/hr), paid time off, free onsite parking, and access to free art classes and professional development activities. Position has potential to grow into a larger role (i.e. Coordinator, Manager) based on experience and ability to learn new skills. Can also be combined with other available part-time roles for full-time position with additional benefits. (See other postings.)
Root Division is an Equal Opportunity Employer and encourages diversity on our staff team, governing groups, and artist community. Black, Indigenous, and People of Color (BIPOC), immigrants, women, and LGBTQ+ candidates are encouraged to apply.
TO APPLY
Please send an email to Michelle Mansour, Executive Director to employment@rootdivision.org with:
Subject: Attn: Operations Assistant Search – Your Last Name
Contact Info: Name, Email, Address, Phone, and website (if applicable)
Clear and concise 1-page cover letter attached as PDF; Content should include how the candidate will contribute to the mission of diversity and inclusion in our organization
Recent CV/ Resume attached as PDF
Optional: Small sample portfolio of any exhibition/ curatorial/ related work (PDF or link)
3 References: Contact Name, Title, Phone, Email