Bio
Christopher Adam Williams is a visual artist whose practice utilizes portraiture and figurative painting to convey complex narratives, including that of race and gender, originating for a deep empathy with his subjects. His drawings, paintings and films have been featured in numerous solo and group exhibitions, museums and galleries, including Tunnels of the Mind (Times Square, NY), Crocker Art Museum (Sacramento, CA), Spark+Echo Arts (New York, NY), My Studio Gallery (Sacramento, CA).
Christopher received his Bachelors in Fine Arts and Masters in Fine Arts from San Francisco Art Institute.
Artist Statement
My art practice focuses on Black Joy- a spiritual feeling that has uplifted the African Diaspora through countless trials and tribulations in the quest for freedom and equality. It defies a simplistic explanation. It is my vehicle for connection, educating others and sharing my experience as a Black man. These steps are necessary to overcome bigotry, hatred and indifference, to embrace the pursuit of joy.
Selected Work
Slide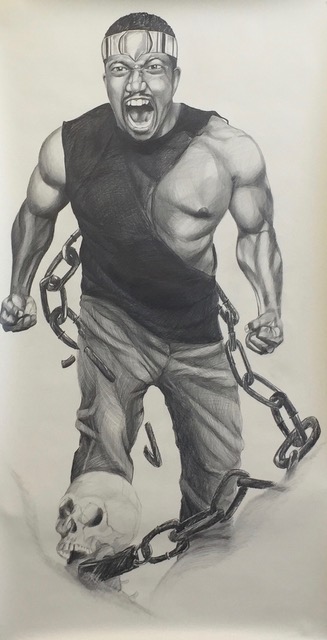 Black Rage
April 5, 2017, Graphite on Paper, 70x36
Slide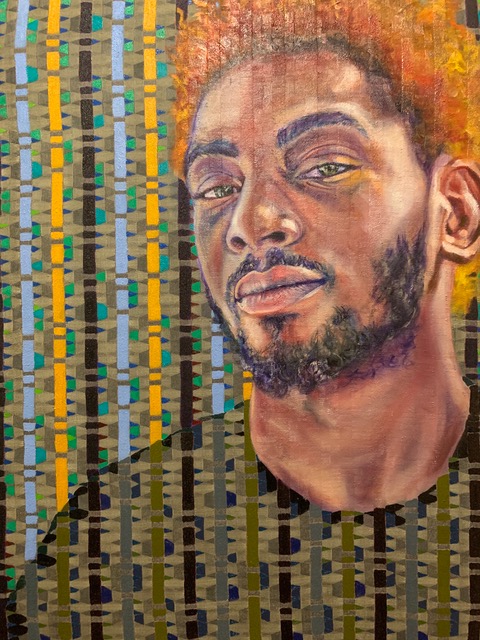 King David
July, 2020 Oil on textured Canvas, 36 x 24
Slide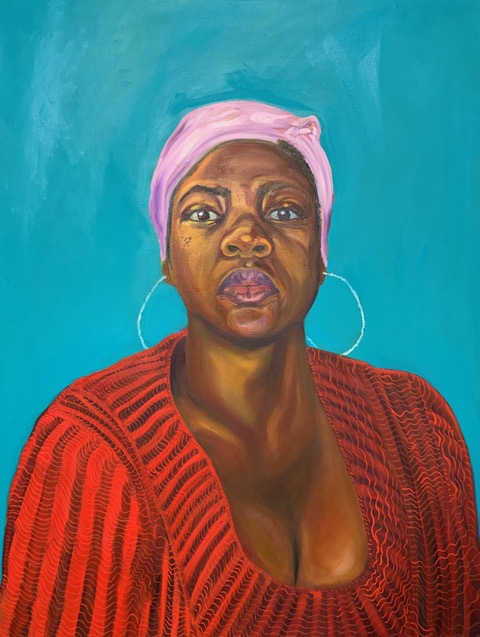 The Long Goodbye
June 28, 2018, Oil on Canvas, 40x30
Slide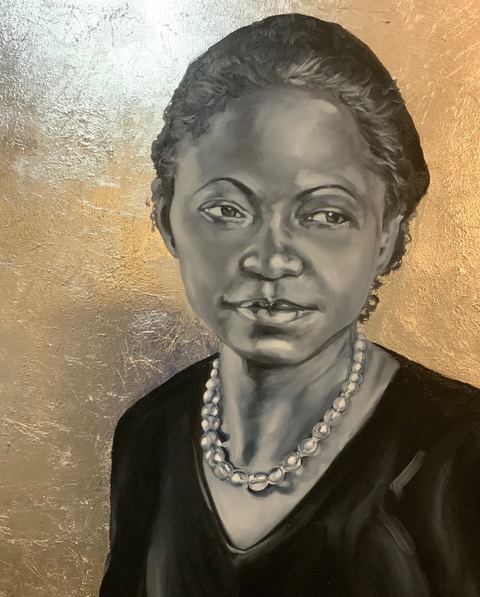 Augusta Savage , Lift Every Voice, Part Three
April 14, 2019, Oil on Canvas with Copper/Silver Leaf, 30x24
Slide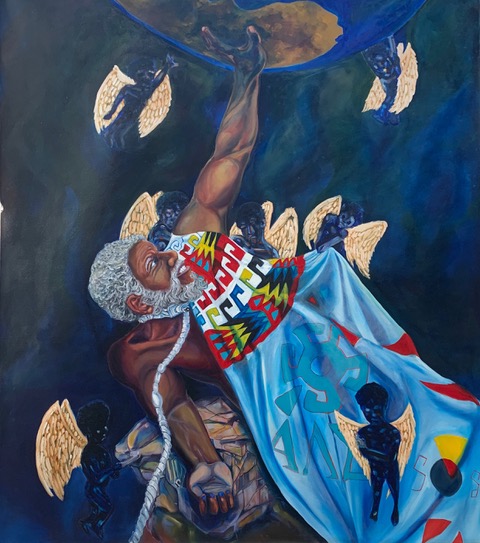 Atlas Giant Steps
August 21, 2018, Oil on Canvas, 65x72 on wooden dowel
Slide
Disruptive, Disrespectful, Rude
September 28, 2018, Oil on Canvas, 40x30
Slide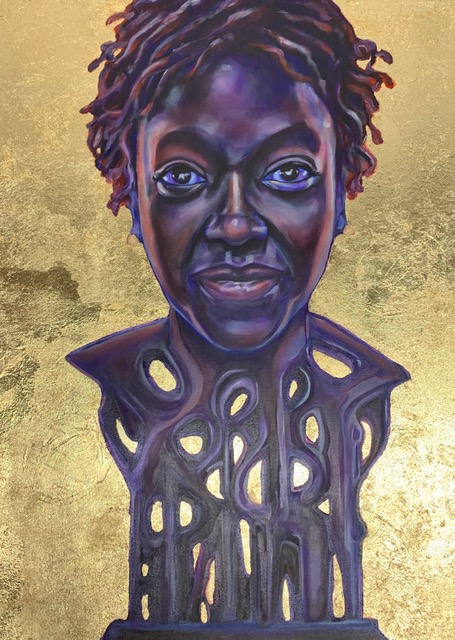 Lift Every Voice, Part One
April 10, 2019, Oil on Canvas with Copper /Gold Leaf, 30x24
Slide
Queen of Sheba and Queen Esther
Feb, 2020 Oil on Canvas and Copper/ Gold Leaf, 84 x 49.5