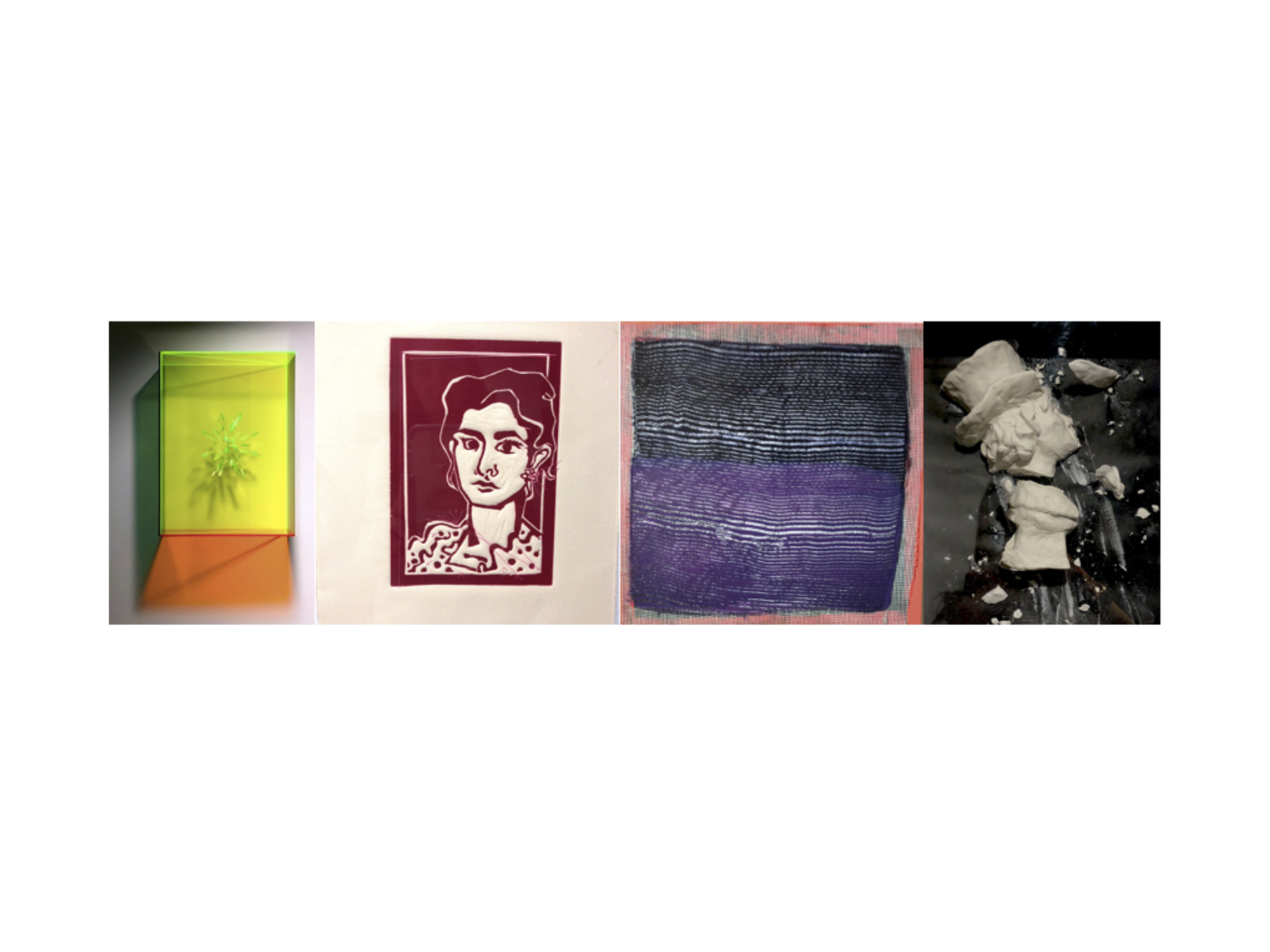 The month of April is all about our spring fundraiser, TASTE! With a robust line up of chefs and mixologists who will be creating artfully-inspired food and drinks alongside our current exhibition, Simmer, we are gearing up for our most successful TASTE to date.
One of the unique aspects of TASTE is that we showcase the work of all our current Studio Artists. For me, this is a moment to reflect on and celebrate the range of practices and works created onsite at Root Division. The work is thought-provoking, experimental and ever-evolving in nature.
For this blog post, we have decided to highlight a selection of our Studio Artists – Anh Bui, Rebecca Kaufman, Alejandra Pérez and Blanca Rodríguez – to emphasize the range and diversity of artistic practice present at Root Division.
We hope you will join us for the 2nd Saturday event on April 14th from 7 – 10pm to experience the artwork in our Frank Ratchye Project Space and/or purchase tickets for TASTE on Thursday, April 19th from 7 – 10pm.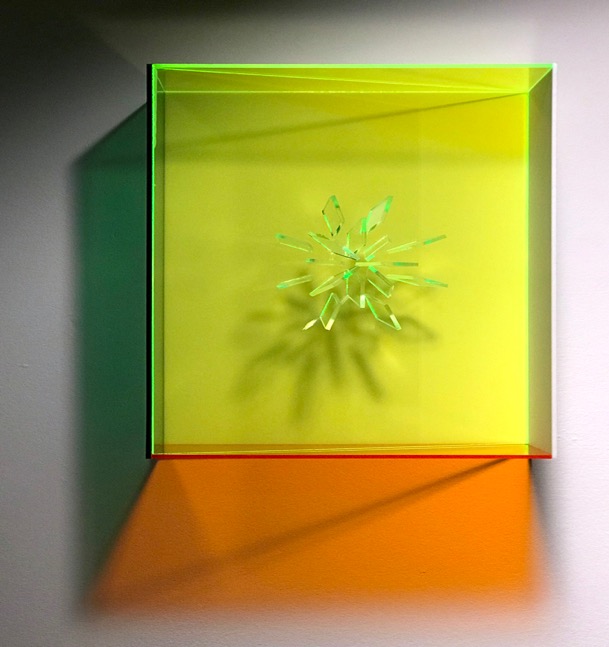 Current Studio Artist and former Latina Teaching Artist Fellow, Blanca Rodríguez has produced a new acrylic light box specifically for TASTE 2018. Rodríguez is fascinated by the properties of light and its infinity possibilities. Her sculptural work experiments with spatial illusions and optical perceptions. In A Shape of Light, Rodríguez manipulates the acrylic in the center of the work to create a floating spectrum of intersecting line, creating new neon angles.
Anh Bui is a new addition to our Studio Artists. In addition to being a curator-in-residence at SOMArts, he maintains an active studio practice. One of his current bodies of a work is a plaster series of figures titled "Uncle Hôm". This figure is a combination of Vietnamese icon, Ho Chi Minh, and American icon, Uncle Sam. For Bui, this newly-created icon with one whole identity reflects his experience between two national narratives – a perpetual foreigner in between the US and Vietnam. Once created, Bui metaphorically destroys the sculpture, which ultimately only exists as a fractured being.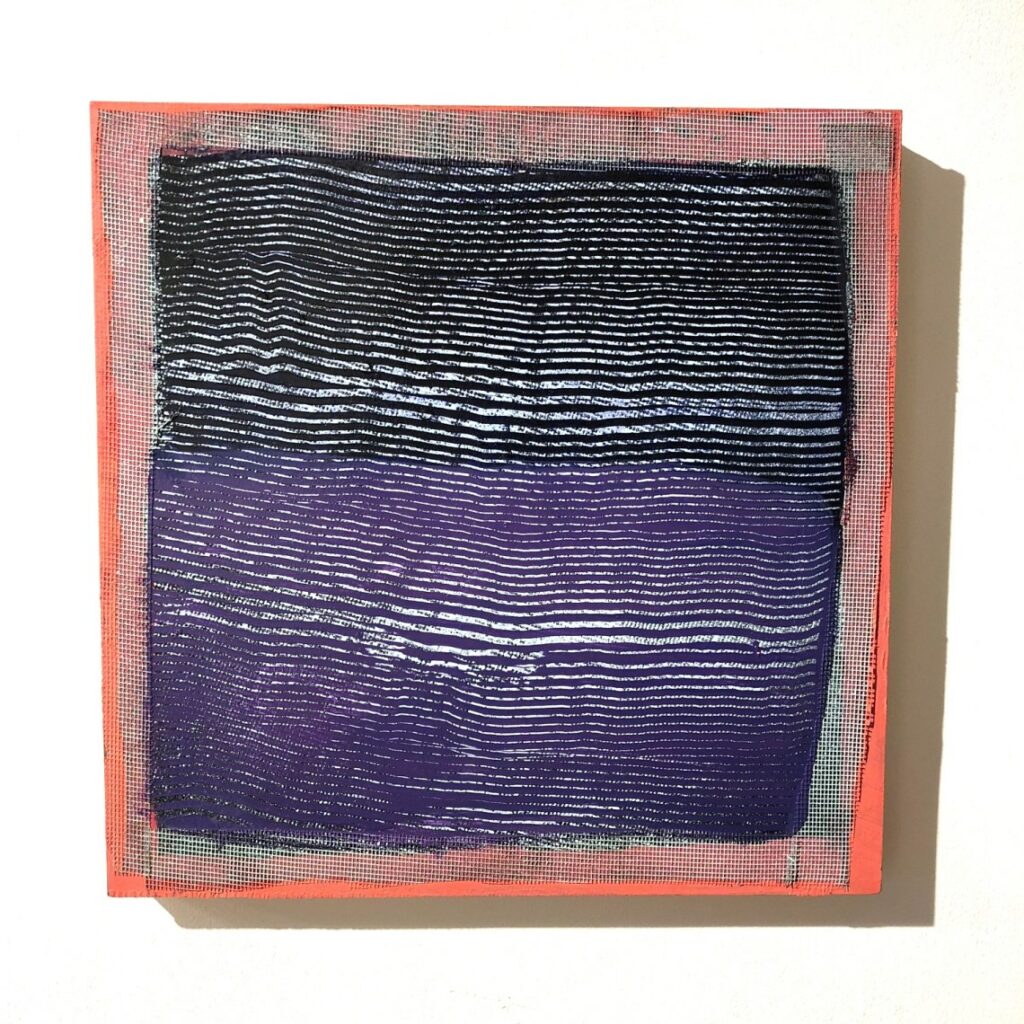 Similarly to Bui, Rebecca Kaufman is a new addition to the Root Division Studio Artist team. A recent MFA graduate from the San Francisco Art Institute, Kaufman's paintings offer a reflection on addictive visual technologies that are relied on within society. Utilizing repetition and layering techniques, Kaufman embraces the grid and its many imperfections. This work, Interference, implies a spatial depth below that draws the viewer in – a captivating technique similar to a screen – however, only to be brought back to the work's inherently flat surface.
Artist and collector of objects, Pérez' work is inspired from tales and chismes of her chatty abuelita and other members of her extended family. With her declining health, Pérez grandmother's stories began to take on new and borrowed details to create newly formed stories of familial folklore. This particular relief print, titled " Josefina, When She Was Young", illustrates one of the many characters that Pérez illustrates in an attempt to capture her subject's simultaneous real and imagined characterizes utilizing materials including thread, wax and familiar spices.
Alongside Alejandra Pérez, Blanca Rodríguez , Anh Bui and Rebecca Kaufman, exhibiting work by current Root Division studio artists are on view through Thursday, April 19th. Additionally, all the works are available for purchase online on Root Division's Square Store.