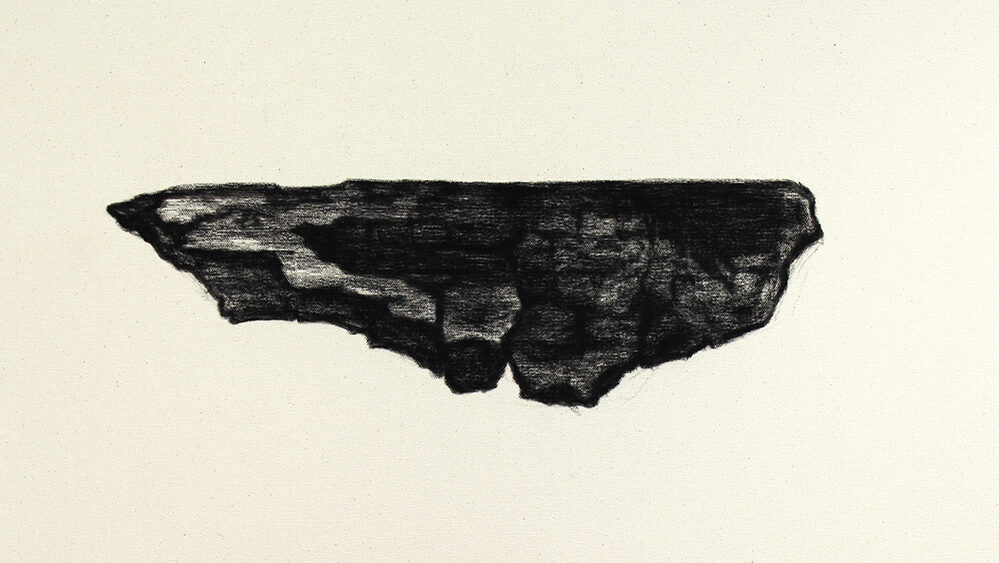 Courtney Griffith's, Entropy, installed now in the Frank Ratchye Project Space, asks us to look at what remains, what has come before and to think critically about the perpetual processes of loss and growth. With natural mediums such as wood; charcoal; and canvas, Griffith makes marks that resemble the fumage she initiates—contrasted with the destruction of wildfires and inspired by the Native tradition of controlled burns. This work asks us to consider how time and material transform from one constituent to another, continuously revolving forward into the next cycle of transformation and change.
Read more to see Curatorial Fellow, Tavarus Blackmon's, interview with Courtney Griffith about her timely new works.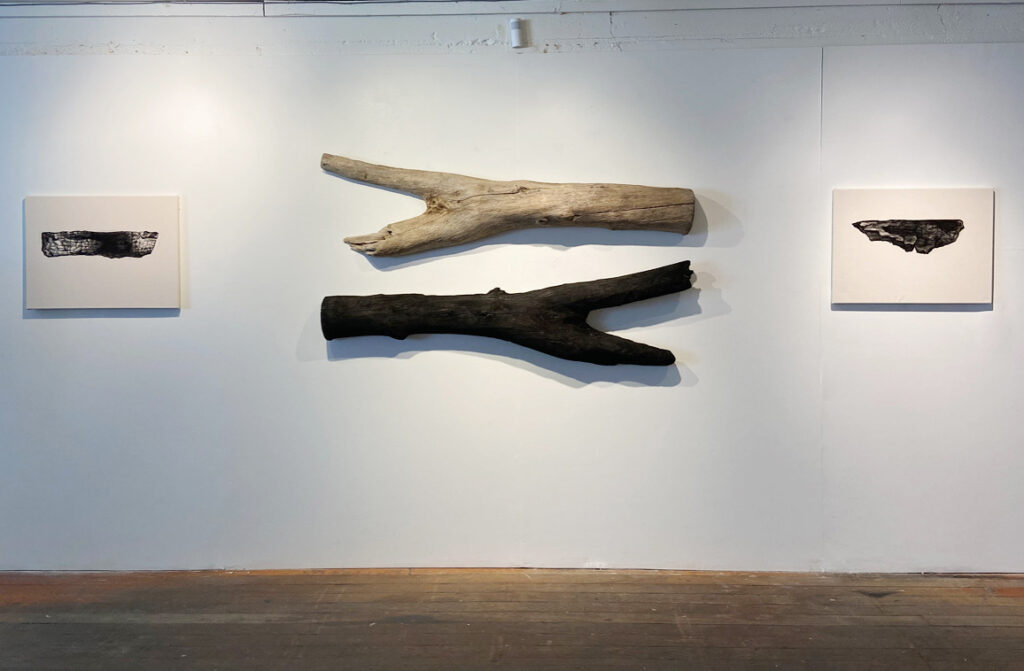 Tavarus Blackmon: What informs your practice foremost, natural materials or the natural environment?
Courtney Griffith: To be honest, the boundary between the two (natural materials and natural environment) has started to disappear for me as I move further in the direction of natural materials use and the creation of ephemeral artwork. Many of my materials are sourced from my local environment and created in nature. I get much of my visual inspiration spending time outdoors. The natural materials often come with a lot of limitations and dictate what can and can't be done. Sometimes it feels like a convergence between me, my artwork/materials and my natural environment.
TB: You have used charcoal on canvas, do you consider these works drawings or paintings?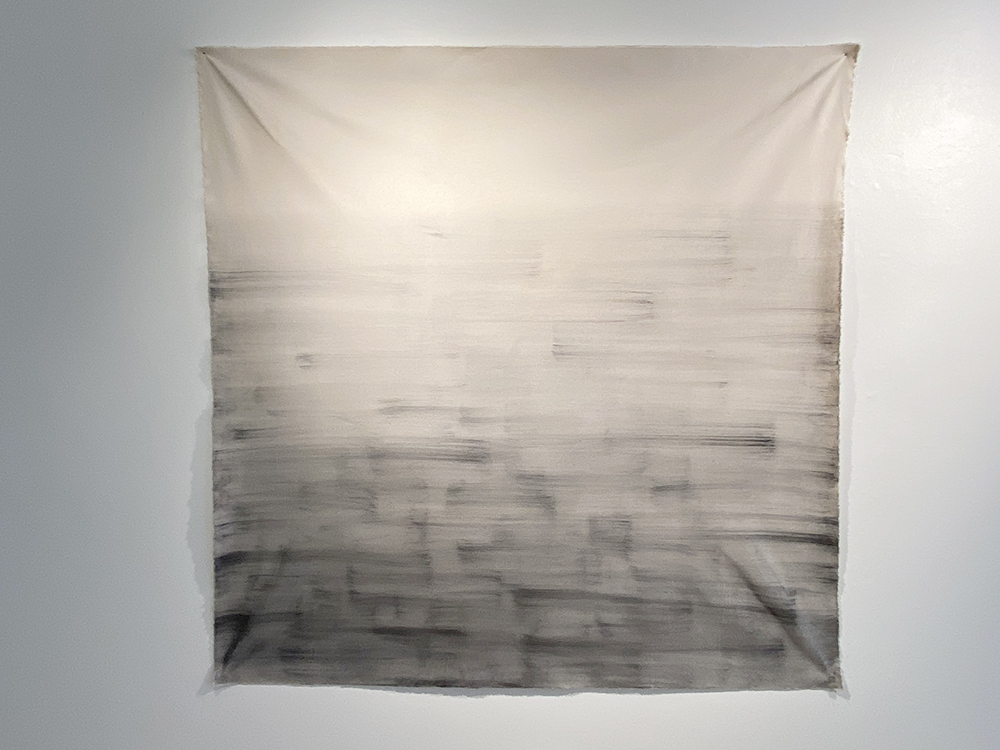 CG: That is a great question, I cannot decide! I often will build my canvases out of recycled stretcher bars or reclaimed wood, so I sometimes see my handmade canvases as a form of sculpture even. I think if I had to classify it, I would say that it is a drawing. I prefer to hang canvas on the wall because drawings on paper are often displayed in a frame with a glass barrier between the viewer and the artwork. I like my work to feel non-archival and natural, almost tangible.
TB: With the larger question of entropy, how has your practice transformed over the last year?
CG: This last year has been an exercise in accepting uncertainty, for obvious reasons, and for some additional reasons as well. I am currently in the process of applying to graduate programs and I am also on the mend from a broken arm. I have had to accept the chaotic and ever-changing nature of life now more than ever! My art has become more fragile, temporary and detached from tradition. As an artist, I have been focusing on my ability to conduct more thorough research, as well as document, write, and speak about my artwork more clearly. Grounding myself in this way has somehow liberated me to be bolder, take more risks, work with confidence.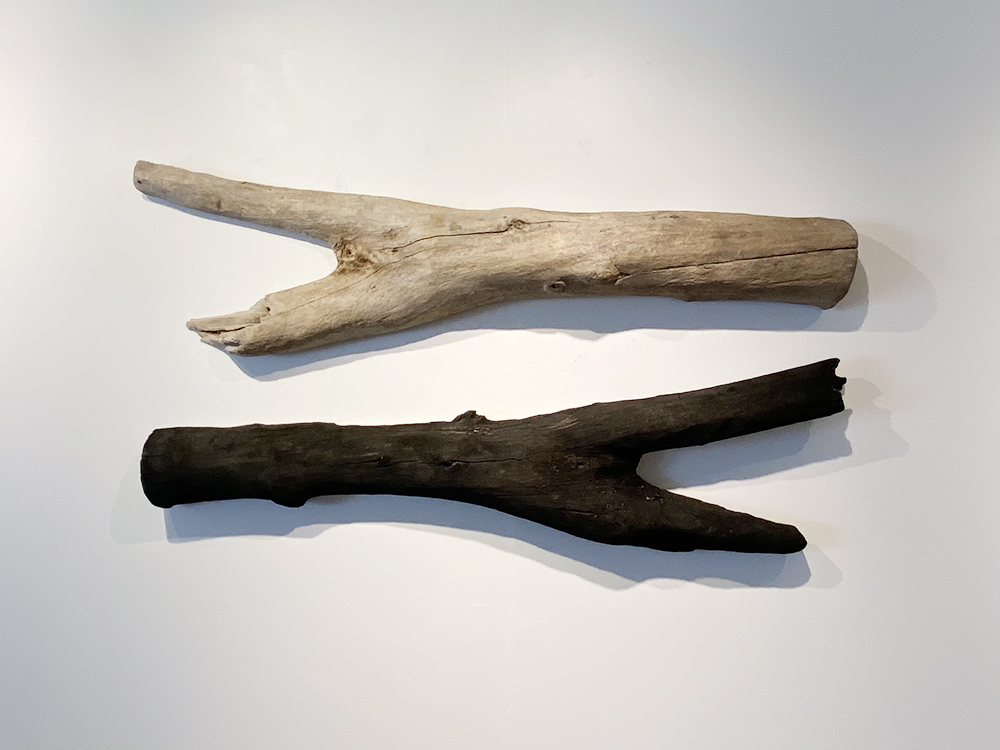 TB: I have seen you working in nature, and you have brought nature to culture. How do you define your studio practice?
CG: I like to think of artmaking as a conversation or a point of connection. I aim for reciprocity between me, my topic of research and my materials. I see my studio space as the midpoint between nature and viewers. The studio has always been a central point in my artmaking practice, but since shelter in place, I've been focusing more on the process outside the studio. I love the idea of working outside, but will only do so if my work involves materials that are safe for the environment. This has been a slow and difficult transformation, but rewarding! I'd like to someday exhibit outdoors but this idea intimidates me quite a lot, eventually I will get there!
TB: Labels can be tricky, but you have transformed drawing into painting and painting into installation, what inspires you more: space or object?
CG: That is a tough question! I love expansive spaces and sublimity, but I also love small, fragile objects that are often under appreciated or ignored. I collect vessels that once contained life, like shells and driftwood. When I am in nature I am drawn to scenery that makes you feel very small or insignificant, like an expansive view of the open ocean. Ultimately, I am inspired by both the macro and the micro, perhaps the continuity between the two. There is something like a truth for me there, the fact that we are a tiny but vital part of a vast, interconnected system.
TB: Congratulations on your thoughtful work! What are you most looking forward to after a successful showing and project installation?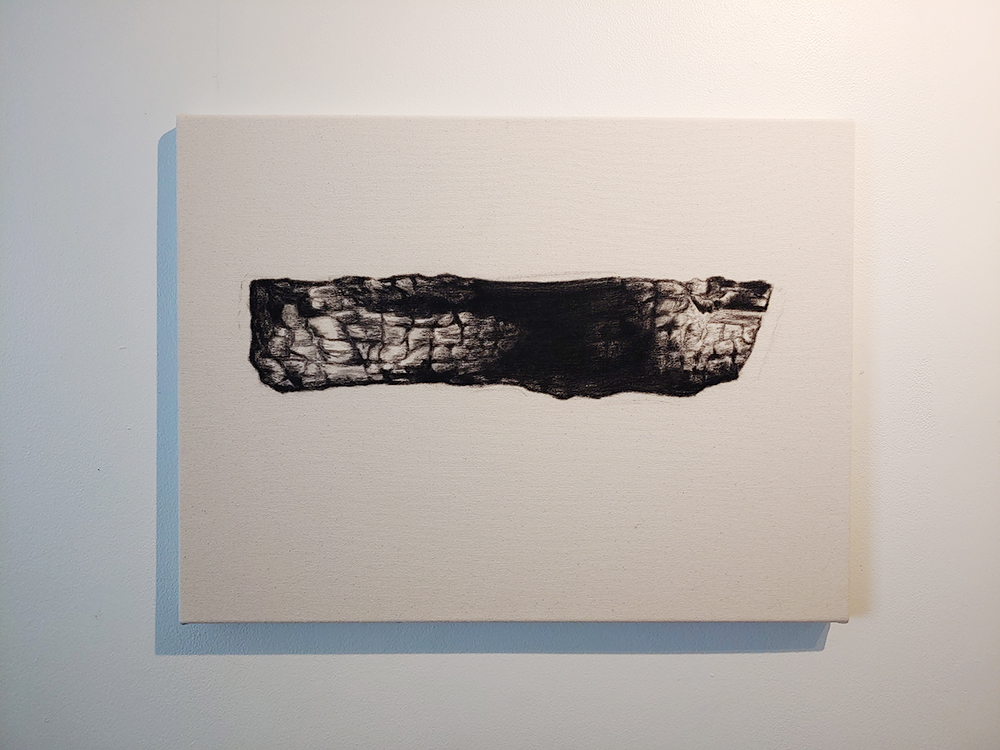 CG: Thank you! And thank you for your thought provoking comments and questions, this has been really inspiring! I am looking forward to attending graduate school in the fall. I am hoping to really transform my practice and deepen my research. I love working in a rigorous space with a community of artists. I am excited to see what will happen to my artwork and perspective as an artist in the next couple years!
Courtney Griffith's solo exhibition Entropy is on view online in the Frank-Ratchye Studio Artist Project Space at Root Division from through March 26, 2021.