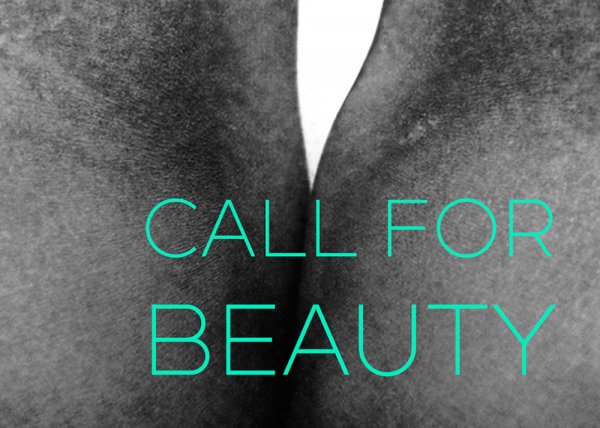 Call For Beauty
This January and February, in the face of a tumultuous political climate in which hatred and racism have become increasingly present in the national dialogue, Root Division presents an alternative to all the ugliness.
Call for Beauty challenges assumptions about the concept of beauty while honoring the historical and ongoing creative presence of black artists in the Bay Area. Curated by the 3.9 Art Collective, Call for Beauty addresses traditional and emergent notions of beauty through the manipulation of materials, forms, and space.
The 3.9 Art Collective is an association of black artists, curators, and art writers of African descent who live in San Francisco. Expanding beyond the reach of their group for this exhibition, the 3.9 Art Collective invited members of the black artist community from around the Bay Area to respond to the call to expand the dialogue around historical and contemporary notions of beauty. Featuring 29 artists working in a variety of media Call for Beauty offers a wide range of definitions and approaches to the beautiful.
This two month presentation boasts a live musical event at the February 2nd Saturday reception featuring the jazz trio, Broun Fellinis. This event is co-presented by the Museum of African Diaspora as part of their current exhibition, Where is Here, curated by Jacqueline Francis and Kathy Zarur. Since the 1990's Broun Fellinis has been a key component of San Francisco's acid jazz scene. Featured in clubs like Bruno's and Cafe Du Nord, the trio mixes the improvisational style of jazz with dub and funk, drum 'n' bass, Afrobeat and hip-hop.
Root Division is thrilled to partner with the 3.9 Art Collective and the MoAD, organizations whose commitment to arts education, innovative programming, and inclusive arts engagement mirrors that of our own.
About the 3.9 Art Collective
Formed just prior to the 2010 census, the 3.9 Art Collective took its name from a report in The San Francisco Bay View, a weekly newspaper that predicted that the city's black population would decrease dramatically—to 3.9 percent of the total population. While the number of black San Franciscans has not fallen to this level, there has been a black migration out of San Francisco, driven by wave after wave of gentrification, stubborn social inequities, and the under resourcing of minority communities. The 3.9 Art Collective has adopted this statistic as an act of resistance and a commitment to the ideals and narratives of a diverse San Francisco.
The 3.9 Art Collective mission is to create and claim space to display their work; to nurture young artists; to develop educational programs for students; and to write about and curate exhibitions meant to generate productive, cross-cultural dialogues.
Curated by:
3.9 Art Collective
Exhibition Dates
January 11–February 18, 2017
Second Saturday Reception
January 14 | 7:00–10:00 pm
Exhibiting artists
Indira Allegra
Lemia Monet Bodden
Lukaza Branfman-Verissmo
Brett Cook
Michael Covington
Cheryl Derricotte
Rodney Ewing*
Nina Fabunmi*
Jacqueline Francis*
Pinto Guino
Mark Harris*
David Huffman Joonbug*
Derek Lassiter
Rhiannon Evans
MacFadyen*
Christopher Martin
Kristine Mays*
Channing Morgan
Sirron Norris*
Ramekon O'Arwisters*
William Rhodes*
Michael Ross*
Aron Saunders*
Muzae Sesay
Shushan Tesfuzigta
Bryan Keith Thomas
Lauren Toomer
Arrington West (Ace)
Anthony Julius Williams
Pat Willard
* 3.9 Art Collective Member