Charlotte Beck: Alchemy as a Mirror and Other Symbols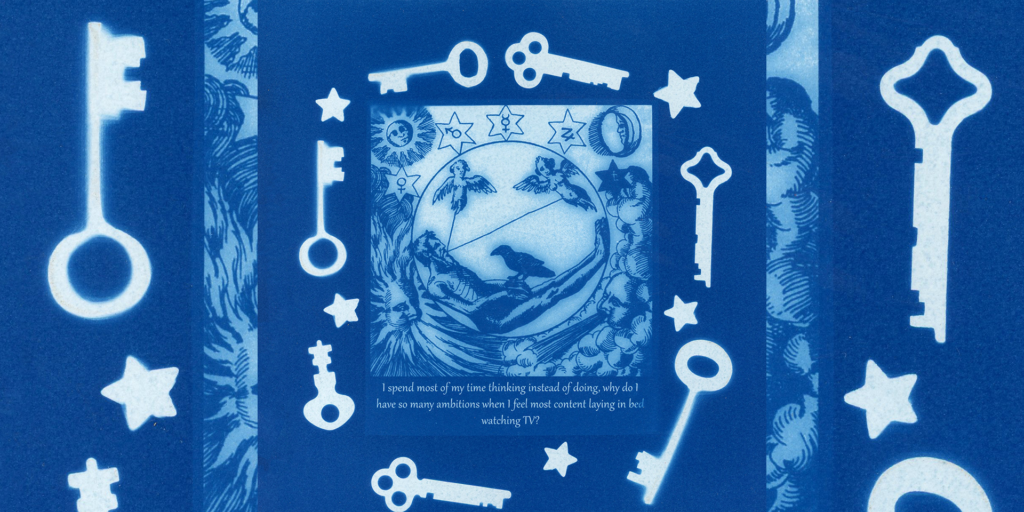 Charlotte Beck: Alchemy as a Mirror and Other Symbols
The Frank-Ratchye Project Space is excited to present Alchemy as a Mirror and Other Symbols, a new exhibition by studio artist Charlotte Beck (she/her).
Alchemy as a Mirror and Other Symbols investigates esoteric symbolism and layered meaning. In 2021, Beck acquired a small trove of educational materials from the Archive for Research on Archetypal Symbolism, including 35mm slides of notable alchemical manuscripts from the 1500s and 1600s. In analyzing these images, research materials, and a selection of Carl Jung's theories, Beck began forming a new ideology around these enigmatic images.
Jung's fascination with alchemy emerged as he began to identify a correlation between motifs appearing in his patient's dreams and symbolism depicted in alchemical manuscripts. Wondering whether these images could really be an uncensored view into the collective unconscious, Beck began working in relation to Jung's theory concerning the unconscious mind, as being derived from ancestral memory, experience, and common to all humankind.
Beck explains, "incorporating public participation into my practice, I began using the archive as an oracle to answer questions, make observations, and reflect on archetypal tropes. As a research artist with a fascination for the occult, I am forming my own interpretations and presenting the material in a new format; allowing the viewer to come to their own conclusions. The pursuit of knowledge and the process of discovery is the focus of my art practice, the final image is only a physical representation of the thought."
Practicing the long-established printing technique of cyanotype, Beck creates light impressions using a chemical solution of potassium ferricyanide and ferric ammonium citrate to create a solution which is sensitive to ultraviolet rays. Once exposed to the light, the chemicals turn a Prussian blue hue. The artist finds it only fitting to depict alchemical images using alchemy, a seemingly magical process of transformation. For her, the color blue represents memory, contemplation, and a link to the subconscious.
Other artwork featured in Alchemy as a Mirror and Other Symbols includes past projects which share a similar sentiment and are inspired by the tarot and hermetic teachings.
Second Saturday Reception
September 9, 2023 | 7–9 pm
Exhibition Dates
August 10 – September 16, 2023
Gallery Hours
Wednesday – Saturday from 2-6 PM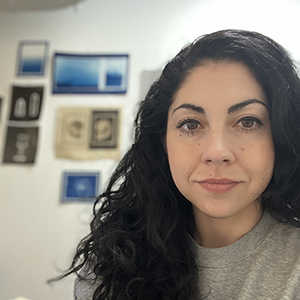 BIO
Charlotte Beck is a visual artist working with alternative photographic processes. As a self-identified Witch, Beck's research into spiritual belief systems leads to discoveries that are often incorporated into her artistic practice. Beck's modality is to examine objects as symbols—signifiers for myths, folklore, superstitions, and beliefs. She often uses found objects and images to illustrate her research and find meaning in past experiences. Beck received her B.A. in Studio Art from San Francisco State University.