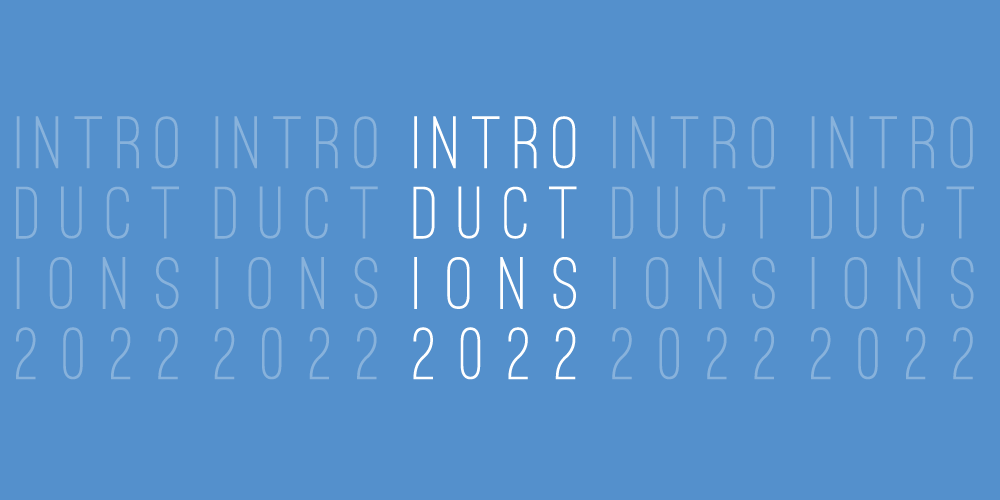 Introductions 2022
Root Division presents Introductions 2022, the 16th iteration of our annual juried exhibition. The Introductions exhibition showcases the talent of twelve emerging artists, highlighting artists without gallery representation in the San Francisco Bay Area. Three jurors selected the artists based on the conceptual and formal strength of their work through a highly competitive juror review process of 100 submissions. The resulting exhibition includes a diverse range of media and subject matter featuring painting, sculpture, video, and installation. This presentation is one of the keystones of Root Division's gallery program, offering artists exposure to the art community and beyond through an exhibition, reception, and a print publication.
Join us Wednesday, September 21 at 5.30 pm for "Mounding," a performance by Selby Sohn. Selby will be performing a mound activation, using the sculptural component of their featured work "The Centaur." The performance will begin promptly at 5.30 pm. RSVP here >>
Jurors:
Lian Ladia
Genevieve Quick
Leila Weefur
Exhibition Dates
September 1–24, 2022
Second Saturday
September 10, 2022 | 7–9pm
Exhibiting artists
Paola de la Calle
André Campbell
Viviana Martínez Carlos*
Ahn Lee
Leonard Reidelbach
Victor Saucedo
AJ Serrano
Selby Sohn
Kelley O'Leary
Claudia Huenchuleo Paquien
Sun Park
Helia Pouyanfar
Zimo Zhao


*RD Studio Artist
Introductions 2022 will be on view from September 1–23.
The Second Saturday opening reception for this show is on September 10, 2022 from 7 to 9 pm.