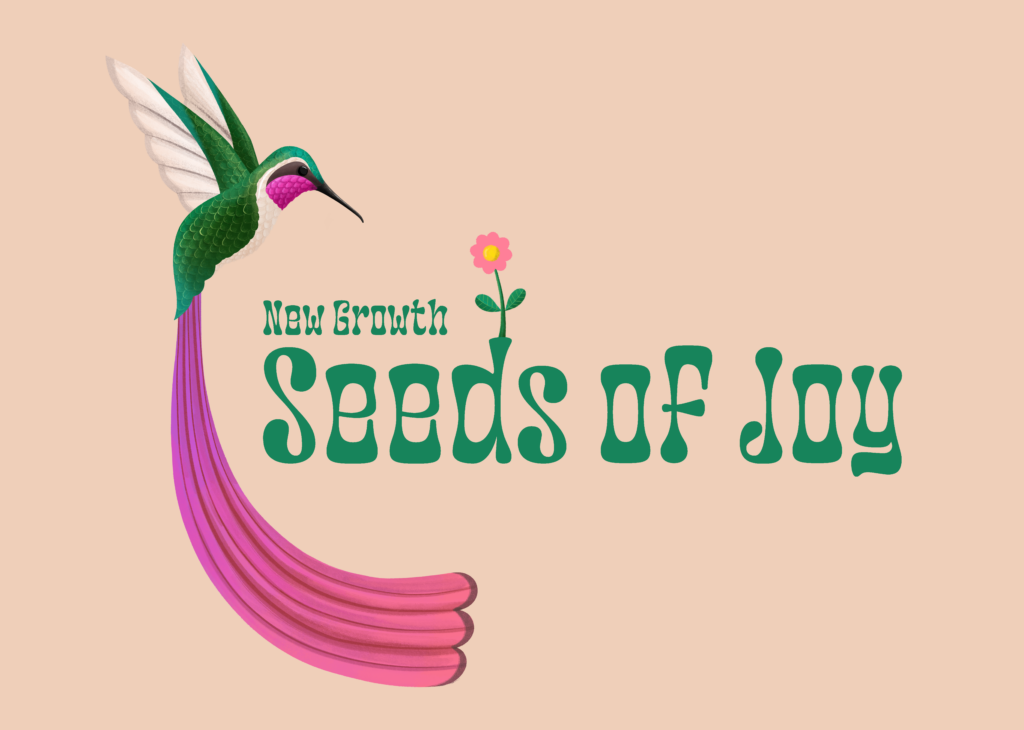 New Growth: Seeds of Joy
Root Division is thrilled to present New Growth: Seeds of Joy, our annual Youth Art Exhibition & Extravaganza. New Growth showcases student artwork created throughout Root Division's free after-school Youth Education Program. We partner with a collective of youth-centered organizations to present dynamic live performances alongside hands-on all-ages art making activities. This year's theme, Seeds of Joy, draws on the wisdom of the natural world to celebrate the immense creative potential and power of our students. Seeds are agents of change and represent the beauty that springs forth. Through their creativity and resilience, our students blossom into artists and changemakers.
New Growth: Seeds of Joy will include interactive artist-led creative stations and spirited live music performances by SF Rock Project and the Latin Jazz Youth Ensemble of San Francisco.
Exhibition Dates
May 9–24, 2023
Second Saturday Reception
May 13 | 1–4 pm
Root Division Partner Programs:
Academy of Thought and Industry
Bessie Carmichael Elementary
Bryant Elementary
Buena Vista Child Care
Filipino Education Center
John O'Connell High School
Mission Education Center
Sanchez Elementary
Root Division Artist Instructors:
Nicki Aquino
Filipinx Teaching Artist Fellow
Charlotte Beck
Studio Artist
Aik Brown
Studio Artist
Alexis Javellana-Hill
Blau-Gold Studio Teaching Fellow
Elizabeth Jiménez Montelongo
Artist-in-Action Studio Fellow
Valeria Olguín
Latinx Teaching Artist Fellow
Maya Salcido White
Latinx Teaching Artist Fellow
Benny Siam
Youth Education Coordinator
ABOUT ROOT DIVISION'S YOUTH EDUCATION PROGRAM:
Root Division's Youth Education Program recruits, trains, and places artists to teach free art classes at one of our eight partner sites—creating a link between practicing artists and each school's community. We provide free art classes to over 1,000 underserved students in grades K-12 each year. Studio Artists volunteer one hour per week and choose the types of projects and media they are interested in teaching, acting as "artists-in-residence" for a semester at the partner site. Root Division assists the artists in formulating effective, age-appropriate lesson plans and project-based learning curricula while offering them guidance in working with youth. As a result, artists gain valuable experience teaching within the community, and young students are able to interact with adult mentors in the art-making process. All of Root Division's partner programs serve a diverse group of students, most of which attend San Francisco Unified School District schools.
The New Growth Youth Art Exhibition + Celebration is free with hands-on activities and live performances.