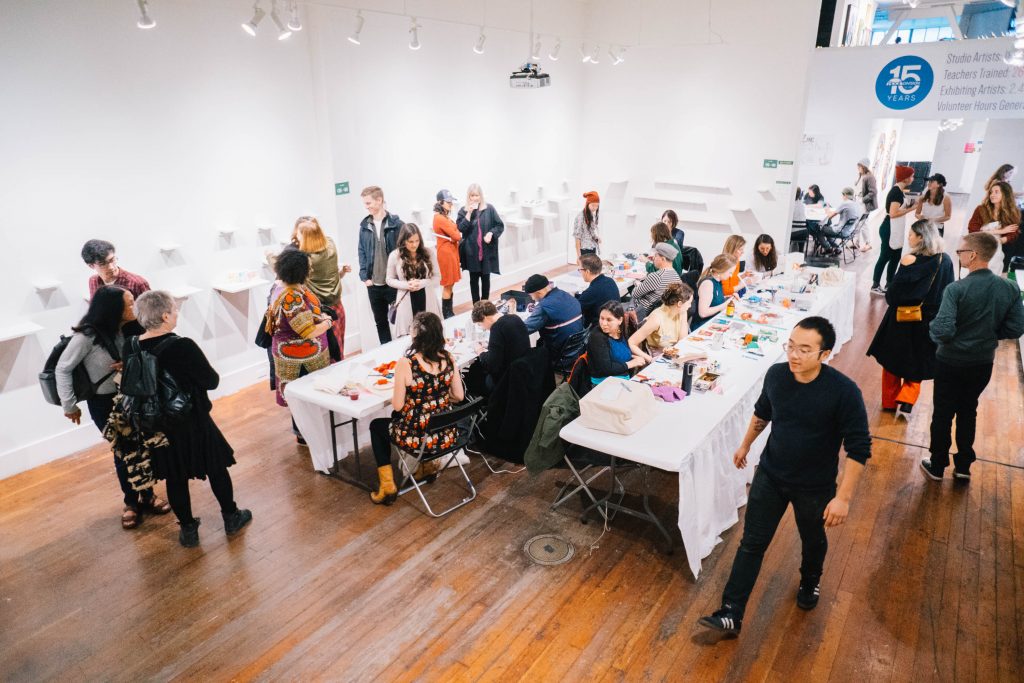 RD Makes: Studio Artist Exhibit + Misfit Maker
Join us this December for RD Makes — our annual exhibition featuring Root Division Studio Artists. This dynamic survey exhibition highlights the range of work being created in the Studio Artist program at Root Division and promotes the exceptional range of local talent here in the Bay Area and within our own community.
Our annual Misfit Maker event will also be in full swing during our 2nd Saturday opening. Come by and enjoy live art and craft making by Root Division community members. Get your holiday shopping done early at this festive maker's fair.
Curated by:
Exhibition Dates
Dec. 9-Jan. 2, 2021
In-person by appointment: visit@rootdivision.org
Second Saturday Reception
Dec. 11, 2021 | 4-7 pm
Exhibiting artists [TBD]
Alexis Arnold
SiouxBean
Samantha Buchanan
Jillian Crochet
Reniel Del Rosario
Sarah Frieberg
Courtney Griffith*
Catherine Haley Epstein
Amy Lange
Nick Maltagliati** & Alicia McDaniel*
Stephanie Metz
Blanca Estela Rodríguez**
Anna Rotty
Jason Stropko
Anja Ulfeldt
Ven Voisey
Rebekah Wilson Smith
Haoyun Erin Zhao
* Root Division Studio Artist
** Root Division Alum
RD Makes will be on view from December 9 to January 2, 2021
The 2nd Saturday opening reception is on Saturday, December 11, 2021 7-9pm.