RD Makes & Winter Pop-Up Shop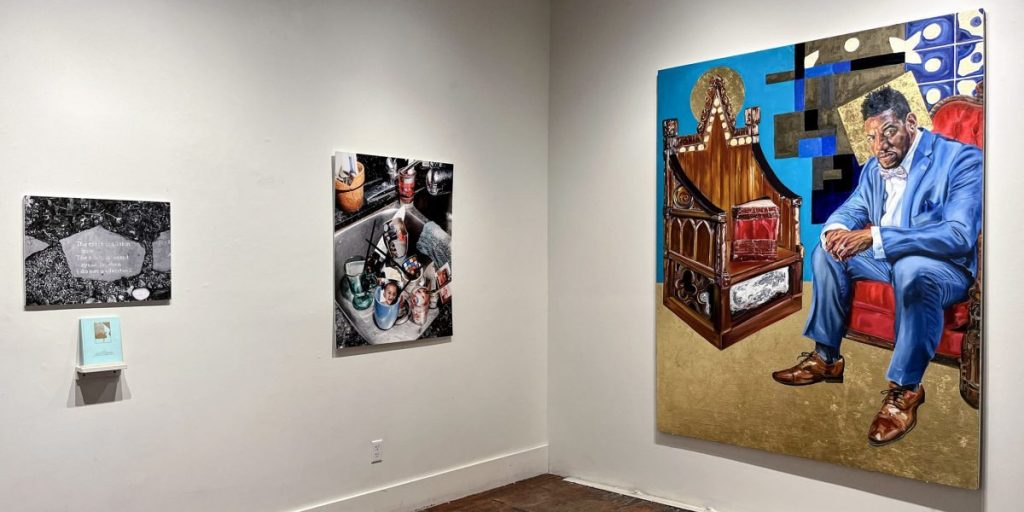 RD Makes: Studio Artist Exhibit & Winter Pop-Up Shop
Join us this December for RD Makes: Studio Artist Exhibition & Winter Pop-Up Shop. This annual exhibition features Root Division Studio Artists in a dynamic survey exhibition highlighting the variety of work being created in the Studio Artist program at Root Division. We can't wait to share the exceptional range of local talent here within our own community.

Come peruse the exhibition and all the artist-made goods, gifts, and creations at our in-gallery Winter Pop-Up Shop. RD Makes is your one stop shop for creative gifts like textile works by Sonya Thorne; bright floral paintings by Angélica Turner; artist designed greeting cards and intricately collaged prints by Leah King; and a selection of vinyl, videos, and t-shirts from Lonnie Taylor's stunning visual album.

RD Makes serves as an opportunity for our Studio Artists to showcase their works and sell their creations. Join us in supporting Root Division artists and in turn our Bay Area artist ecosystem.
Register for our 2nd Saturday opening reception here.
Can't make it to the gallery? Shop online here.
Curated by:
Exhibition Dates
December 9-23, 2021
In-person by appointment.
Online Store & Virtual Gallery
Dec. 9, 2021 – Jan. 2, 2022
Exhibiting artists
Nicki Aquino
Charlotte Beck
Aik Brown
Carissa Diaz
Rachel Dean
Salome El
Rebeca Flores
Hunter Franks
Leah King
Megan Leppla
Viviana Martínez Carlos
Aambr Newsome
Adriana Ramirez (RAQUEL)
Zach Searcy
Lelonnie Taylor
Ileana Tejada
Sonya Thorne
Angélica Turner Christopher Williams
Jasmine Mengjiao Zhang
RD Makes will be on view in our gallery from December 9-22, 2021
The 2nd Saturday opening reception is on Saturday, December 11, 2021 4-7 pm.
RD Makes will be available in our online store until January 2, 2022. Please note that purchases made after December 19, 2021 cannot be shipped prior to our Holiday Closure.