WONDER: A CONVERSATION WITH WIMMIN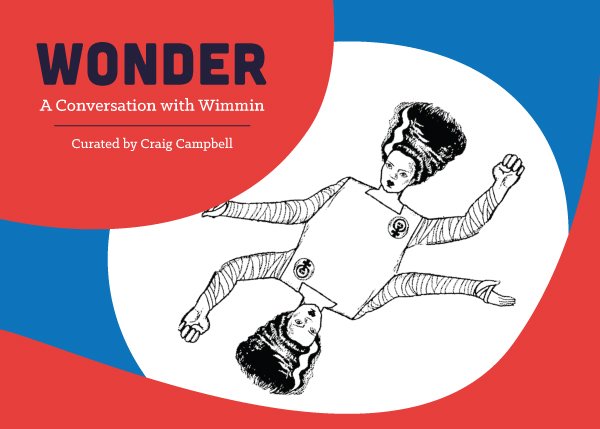 Wonder: A Conversation With Wimmin
Root Division is proud to present Wonder: A Conversation with Wimmin, guest curated by Craig Campbell, this June in our gallery. Celebrating women's effort in the underground comic movement, this exhibition features original contributing artists to Wimmin's Comix, (1972 to 1992) alongside contemporary female artists whose work aesthetically and conceptually reflects the unabashed styles of Wimmin's Comix.
Less than a year after the summer of love, comics found a voice in the Bay Area that reflected a new generation of social unrest and sharply contrasted mainstream comic publishers like DC and Marvel. These comics became a voice for the voiceless, providing an accessible and affordable platform for artists and readers to engage with contemporary issues. In 1970, Trina Robbins captured a voice representing the realities of being a woman in America, by spearheading It Ain't Me, Babe, the first all-female comics anthology. Using advertising aesthetics and comic book tropes to parody the absurd American ideals and fantasies projected onto women, Robbins would continue to create visibility and social commentary with what would become the prolific twenty year series, Wimmen's Comix (later renamed Wimmin's Comix).
Register for our 2nd Saturday opening reception here..
The influence of Wimmin's Comix extends beyond medium, beyond industry and beyond gender, contributing an aesthetic language that continues to permeate contemporary comics, fine art, and visual culture. As the voices of women continue to rise in the face of increased political pressure, this timely exhibition celebrates female artists and the power of independent publishing to raise important social issues.
Curated by:
Craig Campbell
Exhibition Dates
June 7–24, 2017
Second Saturday Reception
June 10 | 7–10 pm
Exhibiting artists
Alexis Amann
Craig Calderwood
Robin Birdd
Kat Geng
Veronica Graham
Yuki Maruyama
Lee Marrs
Sofia Niazi
Allie Phillips
Kate Rhoades
Trina Robbins
Thorina Rose
Mary Wings

* Current RD Studio Artist