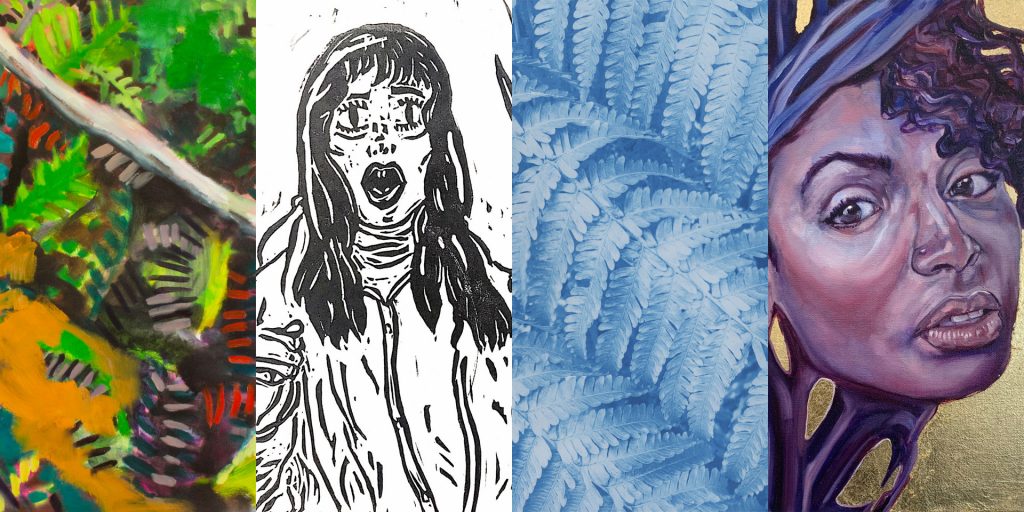 Now is your chance to see and collect artwork from over 100 established and emerging Bay Area artists, whose work is currently on view in Root Division's 20th Annual Art Auction! This year's hybrid Auction will be held virtually and artwork can be viewed in person, by appointment, at Root Division's Main Gallery and in the Frank Ratchye Project Space starting October 6th, 2021. On October, 21 we'll take the party online, with live online bidding and special Virtual Studio Experiences with the Root Division Studio Artist cohort.
Presale tickets are available until October 15th and include access to Virtual Studio Experiences as early as 6pm. General event access starts at 7pm. You can RSVP or register for VIP tickets here. Proceeds from the Auction will directly benefit the artists, Root Division, and Root Division's educational programs!
As the auction approaches, with work being installed for in-person viewing, Exhibitions Fellow Jessica Punzalan has selected four artworks, fresh from the Root Division Studio Artist cohort, for you to keep your eyes on: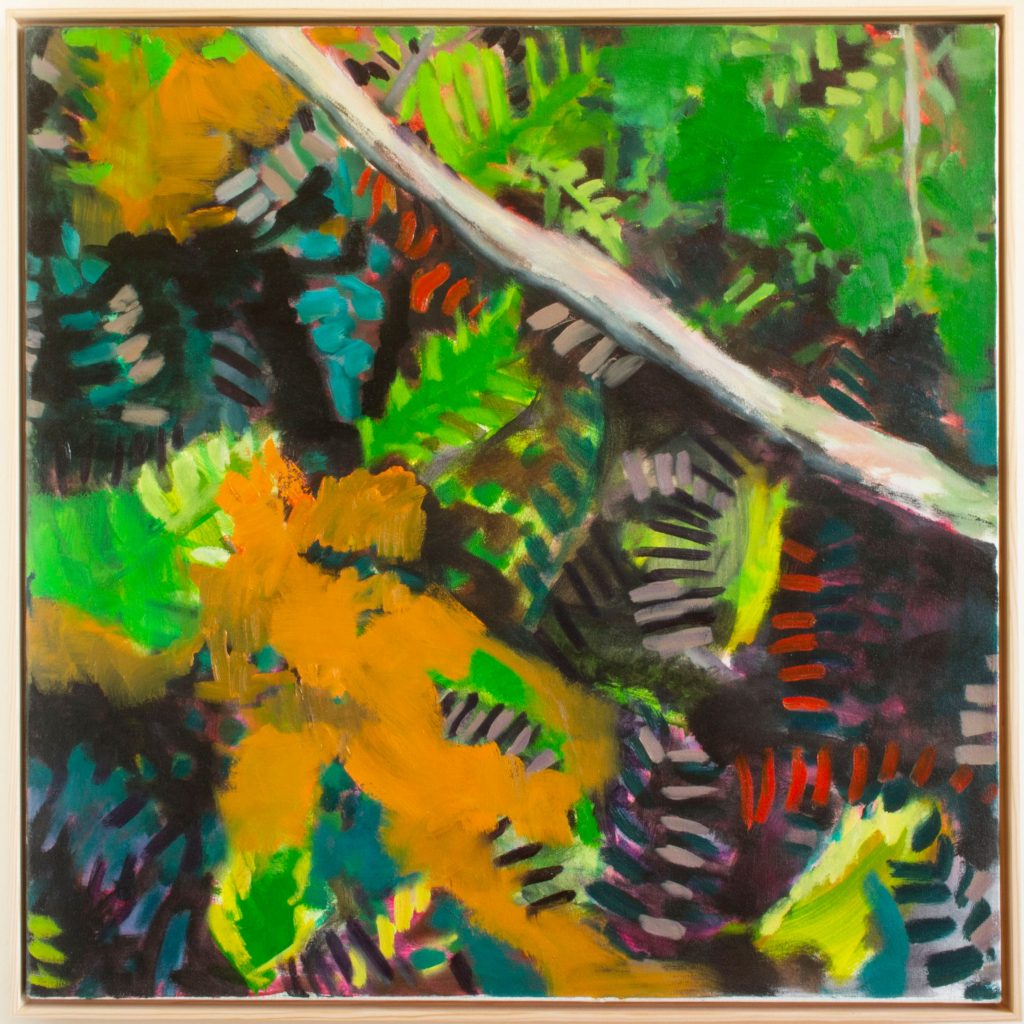 "This painting is all about the emotional process of setting into a new city and at the same time longing for home. It was part of Root Division's show Reflections on Exile, curated by Jeanette Alanis, which showcased multi-disciplinary works focused on elements of identity, migration, diaspora and resilience."
— Angelica Turner
Chilean artist, Angélica Turner uses impressionistic gestures and bright, bold colors to turn the ephemerality of the forest into a lasting experience. Taking inspiration from nature, Turner explores how quickly an original idea for a piece can change into something completely different when paint touches the canvas. This panel from Amarillo, Rosado y Naranja is one of 4 from a quadriptych created for Reflections on Exile, exhibited at Root Division in January 2020, and curated by Jeanette Alanis. The opportunity to sit with this piece in person and be immersed in its scale and colors is one not to miss!
"This cyanotype print was made using a transparency of a photo taken at the SF Conservatory of Flowers. I am interested in observing objects as symbols, such as the Fibonacci sequence in nature and the mystical implications therein." — Charlotte Beck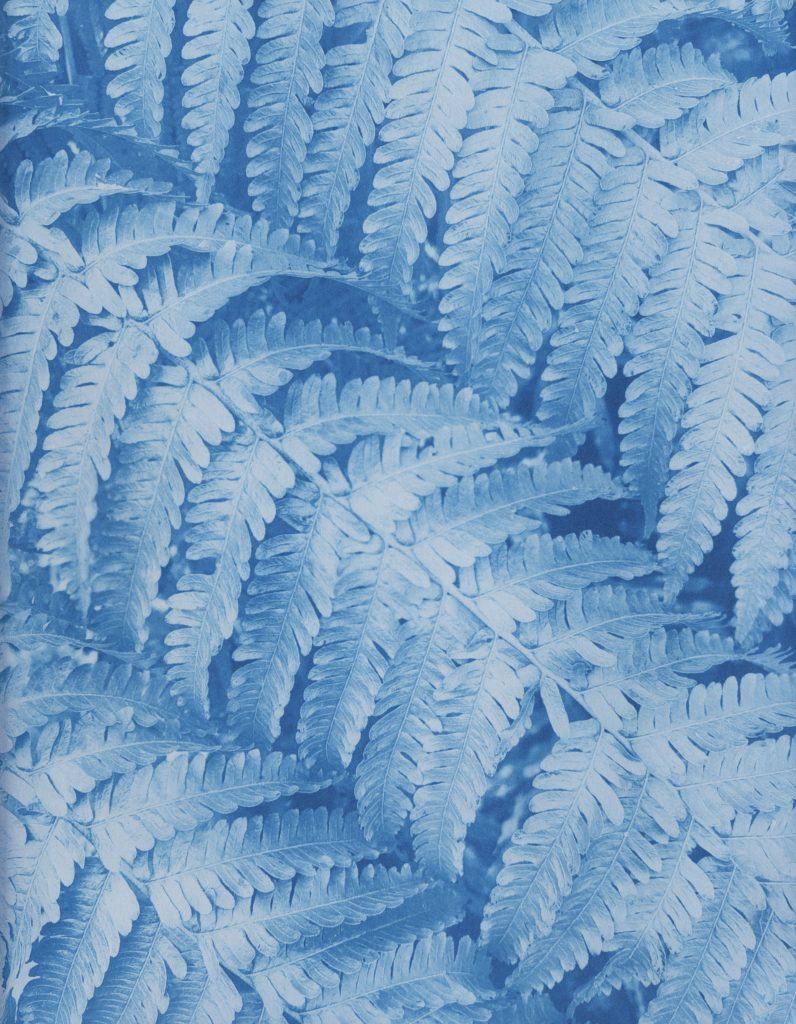 This cyanotype by artist Charlotte Beck investigates the mystical relationship between nature and seemingly understood mathematical sequences. Beck's art practice involves utilizing both traditional and alternative means of photographic processes to examine the symbolism in different found objects. Her re-framing of these objects imbues them with deeper meaning and asks viewers to reflect on their own relationship with the object. Viewers of Beck's art can also garner a sense of understanding related to her technical skill and mastery when it comes to developing photographs.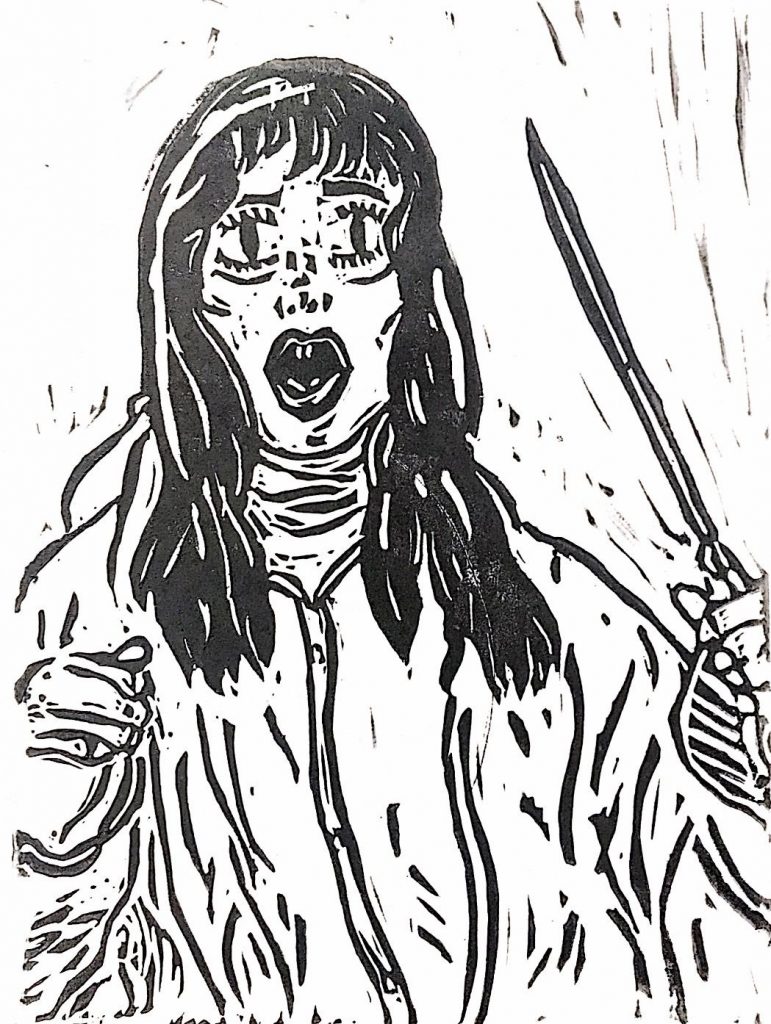 "Art making is one of the tools that I use to make sense of the world and better understand the complex relationships between history, power, and personal/shared identity."
— Nicki Aquino
Interdisciplinary artist Nicki Aquino delves into the complexities of defining innocence with her work. This relief print, available at the Auction, depicts a famous scene from The Shining — which shows Aquino's interest in media and the horror film genre. Aquino aims to combine children's media with horror to ask viewers questions about their perceptions of innocence, escapism, and healing. Fans of pop-culture will delight in analyzing (and collecting) this artist's work.
"My joy, my Black Joy may not be the same as the next. For me, it is a vehicle for connection, educating others and sharing my experience as a Black man. I am able to develop authentic empathy for my subject matter, laying their soul bare in my art making. At once, the viewer connects not only with my subject matter, but also me."
—Christopher Williams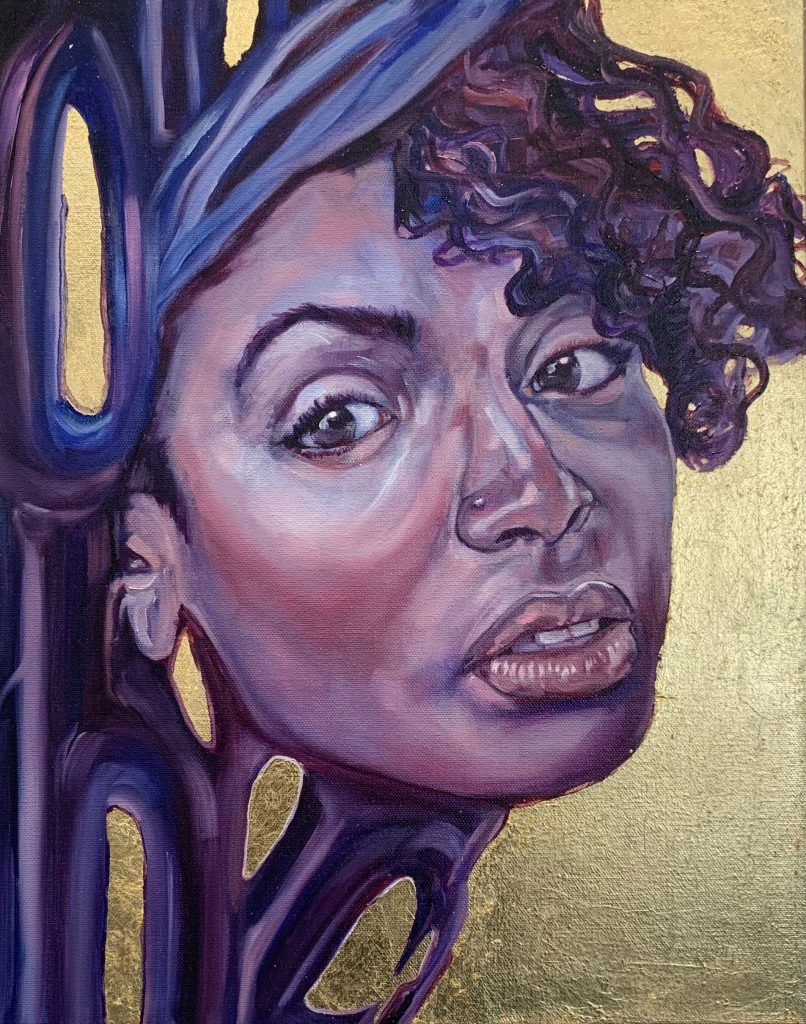 Christopher Williams' art and portraiture celebrates Black Joy amongst the tumultuous African Diaspora. His bold, rich, and colorful work not only aims to connect and educate his audience about his experience as a Black man, but also aims to overcome hatred and bigotry by uplifting the voices and stories of his subjects. Three prints of William's painting Lift Every Voice will be available for purchase at this year's auction.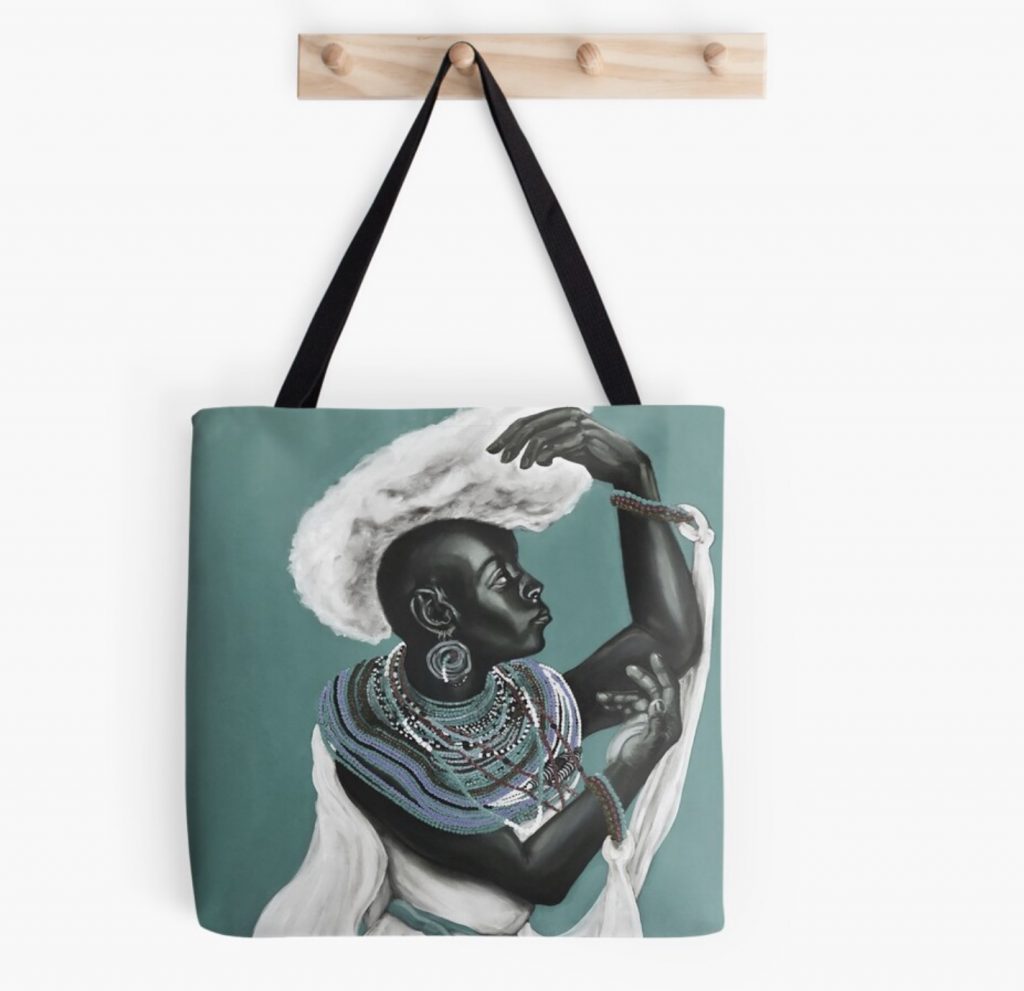 Those bidding in the silent auction will also be delighted at the opportunity to own Williams' work printed on a sturdy and utilitarian tote bag. Williams' vividly printed art can be taken on the go as these totes are perfect for every occasion and come in a variety of sizes! Williams says, "At times you gotta remind yourself that art is fun and fashionable."