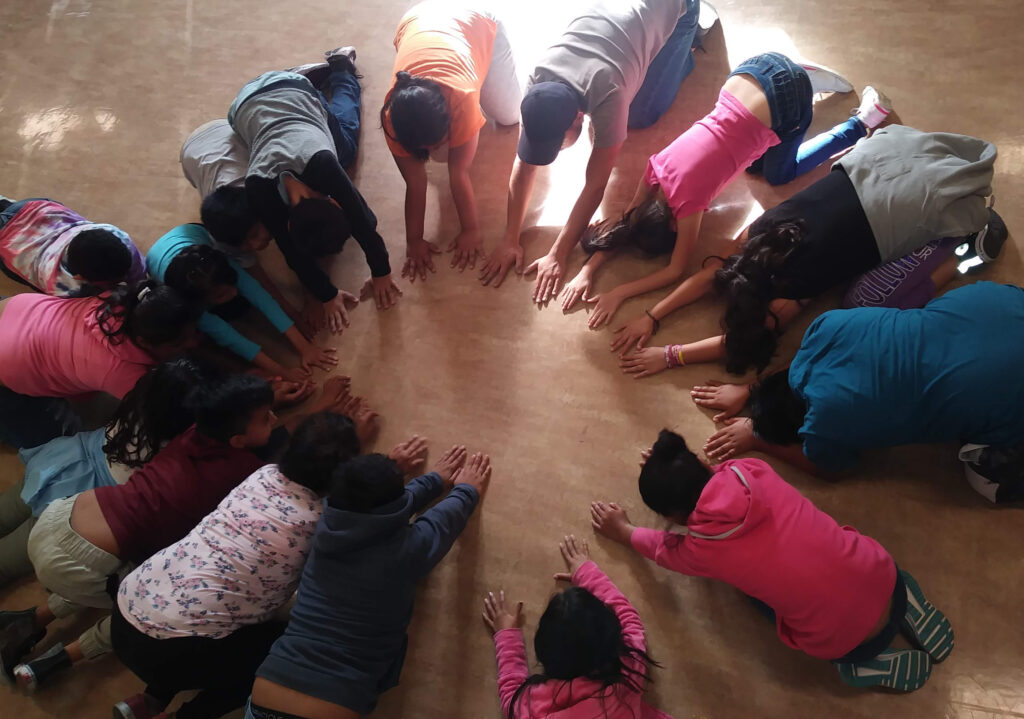 By Alicia McDaniel, Exhibitions Fellow
Camilo Villa is a queer Colombian artist who is concerned with dismantling heteronormative, binary constructions of gender and identity. He strives to create spaces for queer Latinx dancers within his mixed media depictions. Villa skillfully combines his background in social action and public forms with his art making practice to bring visibility to underrepresented queer expression.
Read my full interview with Villa about his teaching and art making inspirations below.
Alicia McDaniel (Exhibitions Fellow): Can you tell me a little bit about yourself and how you came to be a Latinx Teaching Artist Fellow?
Camilo Villa (Latinx Teaching Fellow): I earned a Bachelor of Fine Arts with a minor in social action and public forms from the California College of the Arts. My thesis titled "Baila Conmigo" [dance with me] highlighted the need to build intersectional spaces for the Latinx Queer community through dance, comedy, literature, and performance. The "Baila Conmigo" project challenged the concept of heteronormative binary gender roles and invited both young and old people to be in a space where verbal and corporal expressions amplified the voices of the Latinx LGBTQ community. As a passionate salsa dancer, I document other dancers through video and photographs that are then translated into vibrant posters, stencils, and collages celebrating diverse sexual and gender identities in the Latinx community.
This is my second and last year as a Latinx Teaching Artist Fellow. I applied two years ago when a friend at the California College of the Arts told me about this opportunity. I was then offered the position at the Mission Education Center and started teaching some of the most respectful, intelligent, and enthusiastic students I have ever met.
AM: I saw that you have some text published in the contemporary magazine The Field Between. Do the same concepts you write about apply to your art making or teaching practices?
CV: My art practice certainly does intersect with my pedagogical approach when it comes to teaching, as I always prioritize educational spaces that validate students from different cultural backgrounds, gender identities, and sexual orientations. After graduating from the California College of the Arts and noticing the positive outcomes that "Baila Conmigo" had in providing a safe space for Queer Latinx individuals to express themselves through the performance arts, I decided to pursue my Masters degree in Education for Equity and Social Justice from San Francisco State University. Such experience allowed me to contribute to the creation of educational spaces where sexual and gender minority students also feel represented outside of these Queer circles, and more specifically, in educational institutions.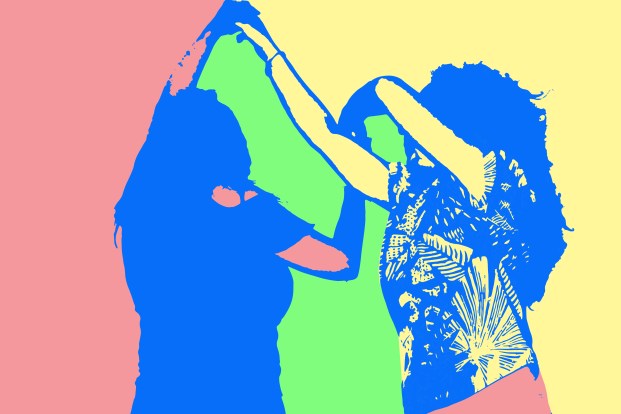 AM: In your artist statement, you say that your creative practice functions as a visibility platform. Can you expand on what this means?
CV: Bringing visibility to Queer Latinx dancers by photographing them in public spaces is one of the ways in which my creative practice functions as a visibility platform. As most Latin clubs are heteronormative, there are often very few spaces for the Queer Latinx community to express themselves authentically through dance. Whether it is a man dancing with another man, a woman dancing with another woman, or a transgender woman being present in such dance establishments, my art practice aims to create spaces for sexual and gender minority dancers from the Latinx community, so they can feel validated and celebrated.
AM: What is the most rewarding part about teaching?
CV: The most rewarding part of teaching is being exposed to the innovative ideas of young children. I am always blown away by the amount of knowledge that I obtain about every student's experience. Each of my students brings their entire life story into the classroom and I get to contemplate how each of them blooms to become their true selves. There are always obstacles on the way that prevent certain students from being their authentic selves, but my most important job as a teacher is to make them feel validated for who they really are.
AM: Is there a specific body of work you are currently working on?
CV: Right now, I continue to work on the "Baila Conmigo" Project, which I think will be a lifetime project that I hope to work on for a long time.
ABOUT THE LATINX TEACHING ARTIST FELLOWSHIP:
In its 10th year, the fellowship provides free studio workspace to two Latinx artists in exchange for being an integral part of Root Division's Studios Program. In large part, the commitment involves teaching students at Mission Education Center (MEC), a K-5 newcomer school for children who have recently emigrated from Latin America to San Francisco.