TASTE 2015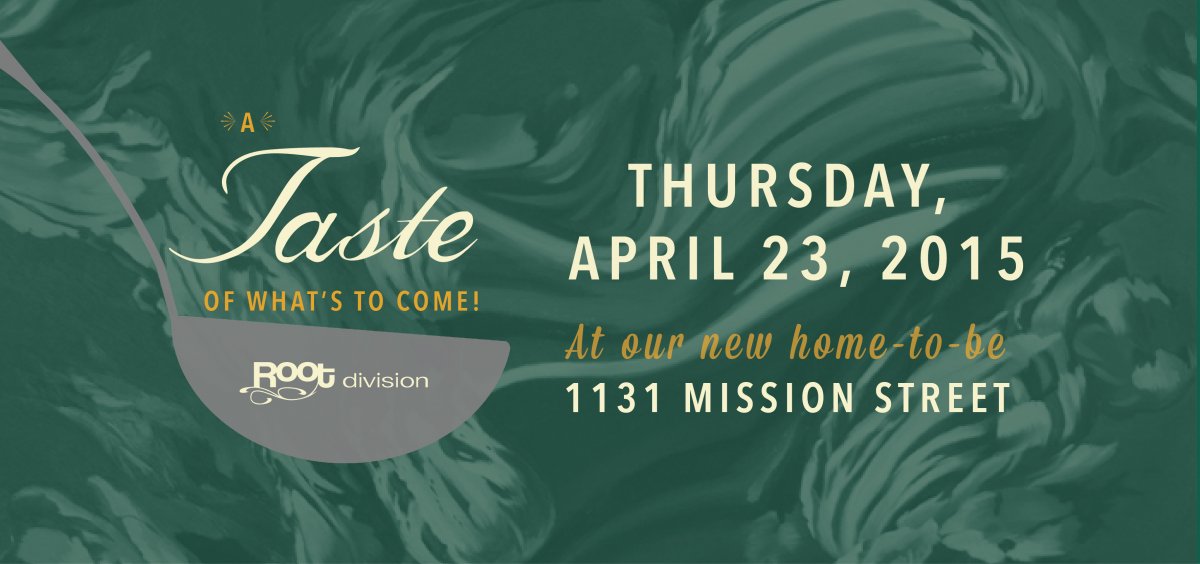 TASTE 2015 promises to be a night not to forget, as all of our cuisine and cocktails are generously donated and made on site by over 20 famed local chefs and mixologists in an evening of food-inspired art and art-inspired food. We're also featuring a silent auction of art, products, and gift certificates from over 50 local artists and businesses!
TASTE 2015
DATE: THURSDAY, APRIL 23, 2015
VIP: 6:00 - 7:30 PM
EVENT: 7:30 - 10:30 PM
1131 MISSION STREET, SAN FRANCISCO, CA 94103
In addition to dozens of culinary treats, this special event will serve up A Taste of What's to Come of our new home-to-be, scheduled to open to the public in Summer, 2015.
STARTING AT $300
As a VIP Host, you can amplify your support while experiencing this event to the fullest. You and each of your guests will receive VIP benefits as well as a Wine Chest Ticket. Complimentary parking by ZIRX will be available for VIPs from 6-10 pm and complimentary for Hosts. At this level, a generous part of your contribution is tax-deductible!
$150 
(2 for $250 or 4 for $450 before Monday, April 20th)
VIP tickets include entry into the event plus early access to culinary treats, a special cooking demonstration and tasting by a featured chef (TBA), and a limited-edition artist designed tote filled with goodies and gifts. Complimentary parking by ZIRX will be available for VIPs from 6-10 pm.
$85
(2 for $150 or 4 for $280 before Monday, April 20th)
Tickets to TASTE 2015 include entry into the event with artfully inspired bites and libations that are donated by over a dozen of San Francisco's culinary wizards and made onsite in Root Division's gallery and studios. 
EVENT HIGHLIGHTS
Check out the list of participating restaurants, sponsors, and hosts to date!
Proceeds benefit Root Division's free after school art classes for Bay Area youth as well as keeping art and culture alive in San Francisco! Check out the highlights from our past event, TASTE 2013 below.