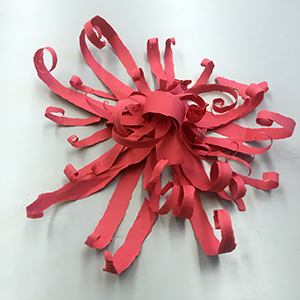 Instructor: Aik Brown
Sessions: 3
Dates: July 12, 19, 26
Time: 6:30pm -8:30 pm
Tuition: $160
In this three-session in-person class, students will experience the powerful process of creating, and how it can help deepen a connection to themselves and others. Each topic and art technique is unique in its own way to bring back that inner-child-like joy. Through play, students will have the opportunity to work with various materials to experiment, pursue new ideas, and let them flow. Expect to walk away with new connections, perspectives, and inspiration to continue your creative process at home. Upon registration, a materials list will be provided; supplies must be purchased independently. Please note: this class will occur in person at Root Division, located at 1131 Mission Street in SF.
Special Rates!
Register with a friend and get 10% off the class fee.
Register with 5 friends and one person can take the class FREE OF CHARGE!
Registrations must be made at the same time by the same person for the discount to apply. For inquiries and to take advantage of special rates, email: classes@rootdivision.org
And if you don't see what you want here, we would love to hear your suggestions for future classes.
Please email Tamara Berdichevsky at classes@rootdivision.org with your ideas!