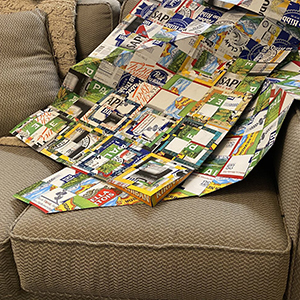 Instructor: Sonya Thorne
Sessions: 2
Dates: Mondays, April 4, 11
Time: 6:30-8:30 pm
Tuition: $90
In this virtual 2-session course, students will critically engage with food as a methodology through which they will explore cultural traditions, heritage, auto-ethnographic elements, and internal/external connections as a way of building community. The class will explore basic theory and explore technical skills that may be useful (ie, photography, writing skills, drawing, performance) in the conceptual and practical development of an auto-ethnographic project. The focus will be on developing an artistic relationship with food as an autoethnographic mode of personal and cultural exploration. A materials list will be provided upon registration; supplies must be purchased independently. Please note: this class will take place virtually over Zoom.
Special Rates!
Register with a friend and get 10% off the class fee.
Register with 5 friends and one person can take the class FREE OF CHARGE!
Registrations must be made at the same time by the same person for the discount to apply. For inquiries and to take advantage of special rates, email: michael@rootdivision.org
And if you don't see what you want here, we would love to hear your suggestions for future classes.
Please email Michael Gabrielle at michael@rootdivision.org with your ideas!