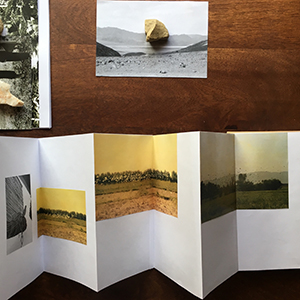 Instructor: Viviana Martinez
Sessions: 3
Dates: Thursdays, January 20, 27, February 3
Time: 6:30-9:30 pm
Tuition: $220.00
In this 3-session in-person workshop, participants will learn the basic design, editing, and publication tools focused on the photobook, including theoretical and practical foundations, historical references, and styles of printing, as well as the design considerations that are typical of photobooks. Participants will carry out practical exercises to help make decisions about the selection of images, sequence, and position and size within each page. This workshop is ideal for amateur and experienced photographers, visual artists, and students who want to disseminate their work physically. A materials list will be provided upon registration; supplies must be purchased independently. Please note: this class will take place in person at Root Division, located at 1131 Mission Street in SF.
Special Rates!
Register with a friend and get 10% off the class fee.
Register with 5 friends and one person can take the class FREE OF CHARGE!
Registrations must be made at the same time by the same person for the discount to apply. For inquiries and to take advantage of special rates, email: michael@rootdivision.org
And if you don't see what you want here, we would love to hear your suggestions for future classes.
Please email Michael Gabrielle at michael@rootdivision.org with your ideas!