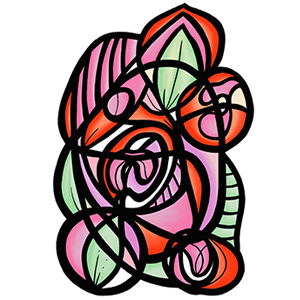 Instructor: Aambr Newsome
Sessions: 2
Dates: Mondays, September 26, October 10
Time: 6:30 pm - 9:30 pm
Tuition: $150
Join studio artist Aambr Newsome for a two-week course on Stylized Drawing. Inspired by Aambr's own Afrofuturistic style, you will learn how to draw bodies, faces, and designs rooted in bold lines, geometric shapes. A materials list will be provided upon registration; supplies must be purchased independently. Please note: this class will take place in person at Root Division, located at 1131 Mission Street in SF.
Special Rates!
Register with a friend and get 10% off the class fee.
Register with 5 friends and one person can take the class FREE OF CHARGE!
Registrations must be made at the same time by the same person for the discount to apply. For inquiries and to take advantage of special rates, email: clasess@rootdivision.org
And if you don't see what you want here, we would love to hear your suggestions for future classes.
Please email Tamara Berdichevsky at clasess@rootdivision.org with your ideas!