Alexis Javellana Hill: Cementing
Alexis Javellana Hill: Cementing
The Frank-Ratchye Project Space is excited to present a Cementing, a new exhibition by studio artist Alexis Javellana Hill (she/her).
Cementing is a body of work that consciously steps away from a practice centering the abstract architectures, man made systems, diagrams and maps. These paintings explore the beauty and precarity of nature in the face of our daily lives. These small ruinous moments, cracks and contaminations of humanity, have become a new obsession. I linger over grass blooming through concrete, mushrooms sprouting in shadows, muddy swallow nests in abandoned buildings. Human and nonhuman interaction is the galvanizing collaboration for the movement of color in these paintings — between edge and vine, stem and line. I love moss and nettle. I love cement and rebar. I love honest material and an underdog.
Second Saturday Reception
July 8, 2023 | 7–9 pm
Exhibition Dates
July 7 – July 29, 2023
Gallery Hours
Wednesday – Saturday from 2-6 PM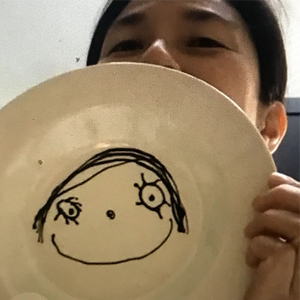 BIO
Alexis is an artist and educator based in Palo Alto. She works primarily in drawing and printmaking, with a focus on abstractions based in systems, architectures and accumulations.