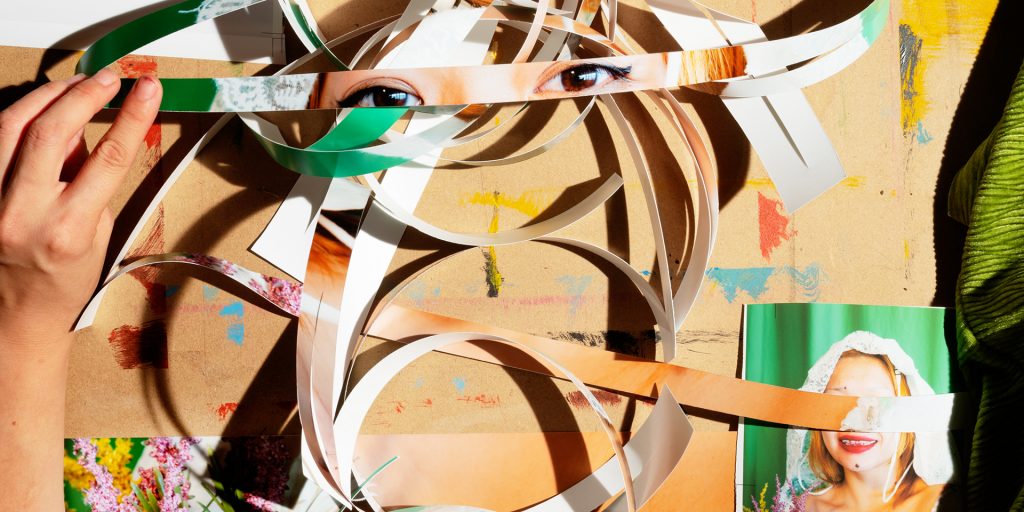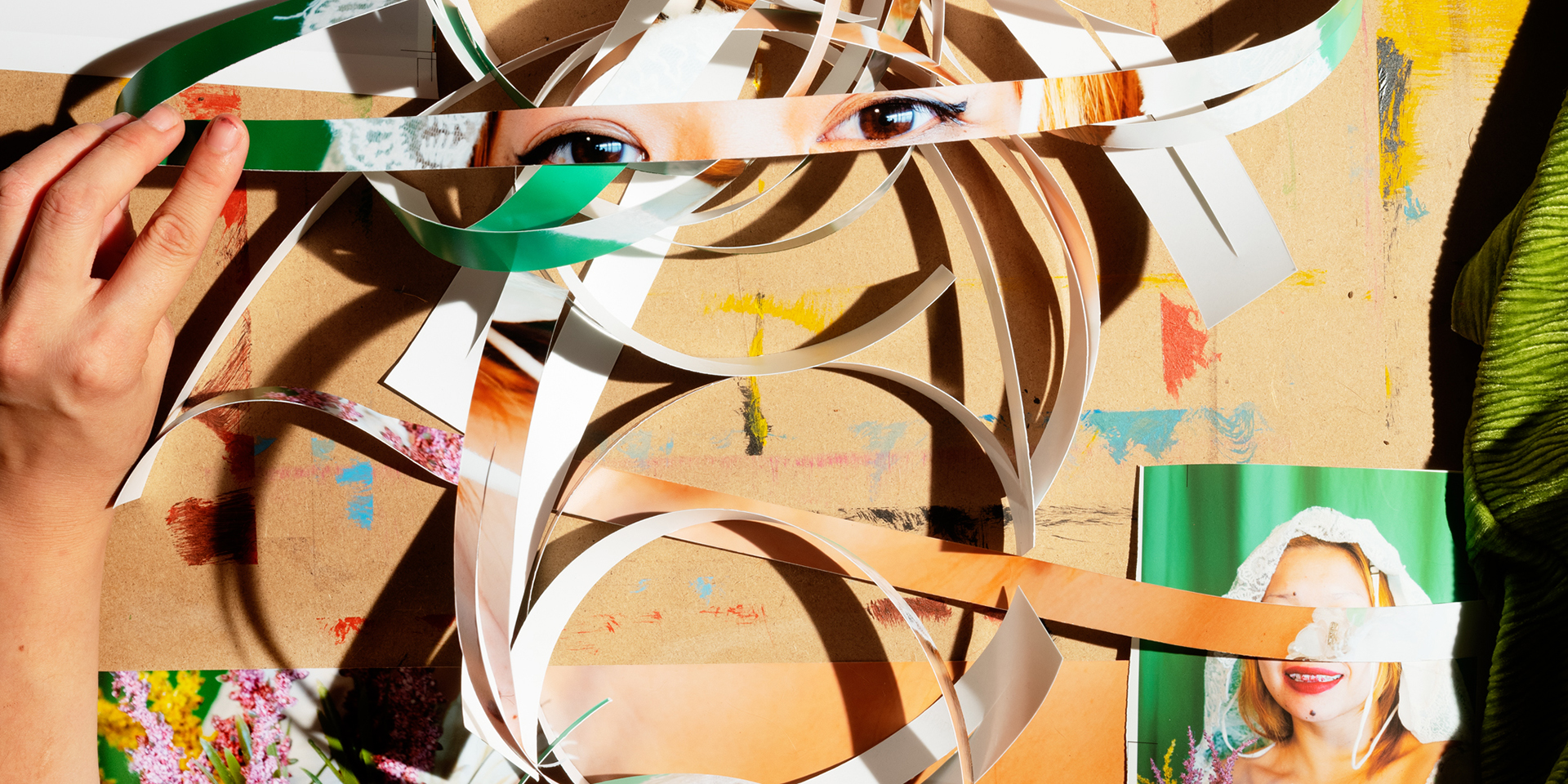 Jasmine Zhang: For The Better Future: An Anniversary Party Between Mengjiao And The Us
The Frank-Ratchye Project Space presents a new body of work by Mengjiao Zhang. This multimedia installation features video, photography, interactive sculptures, and documentation of the artist's performative marriage to the United States.

Zhang's installation celebrates her one year marriage to the US, performs her committed relationship to the US, and riffs off of her previous works "I Married to Your Whole Country Babe." Her works playfully dissect the mechanisms of citizenship, assumption, and intimacy. Her new installation delves deep into the stereotypes of "visa brides," but with a twist: here Zhang bypasses marriage as an individual act between a committed couple or convenient arrangement and instead marries the whole country itself.
Read more about Zhang's process and work here.
Second Saturday Reception
July 10, 7-9pm
Exhibition Dates
July 1-29, 2021 2×1 1920×960 Image Placeholder
2×1 1920×960 Image Placeholder
2×1 1920×960 Image Placeholder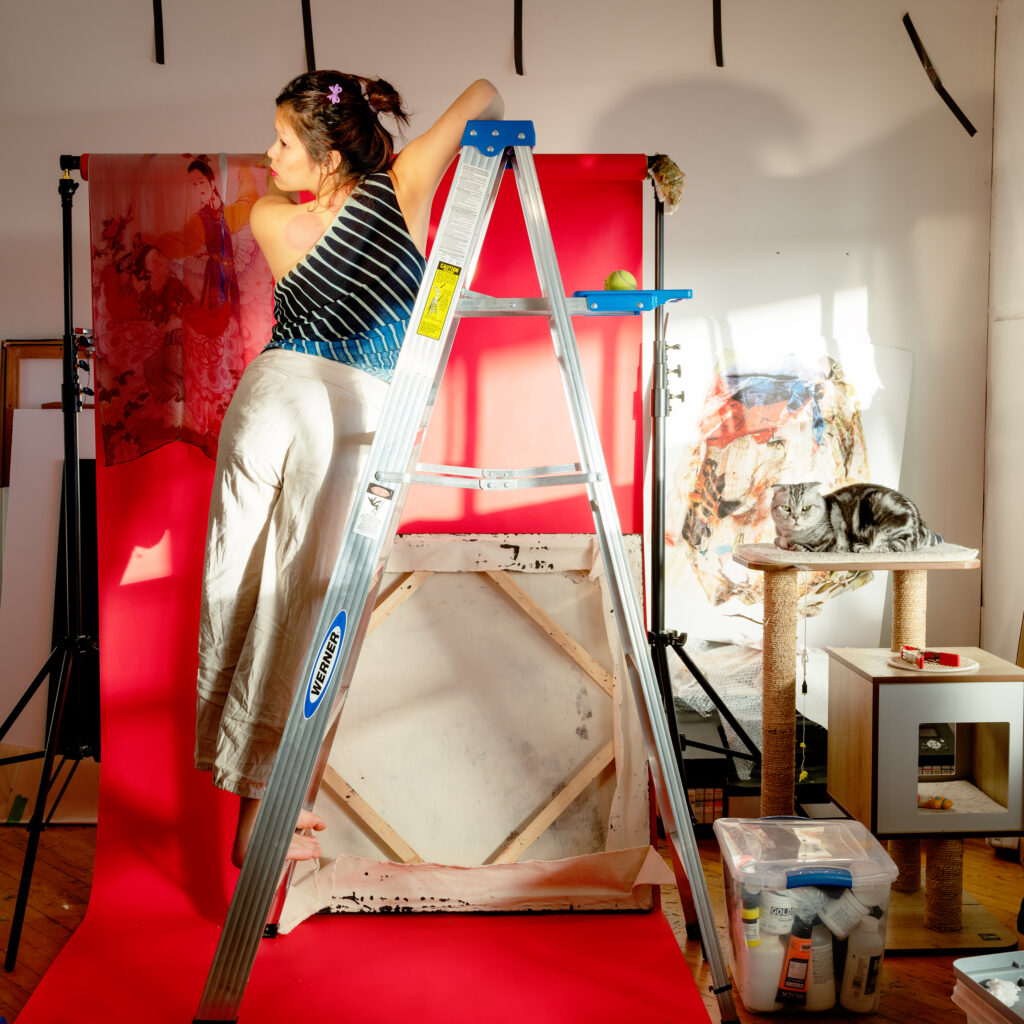 Jasmine Zhang
Zhang Mengjiao (1996, Suzhou) is an artist who uses multiple media, especially photographs, performance videos and installation art. In May 2020, she graduated with an honorary graduate of the Master of Fine Arts from the San Francisco Art Institute. Most of her works are about the expression of feminine consciousness, as well as talking about the concept of "China" from a mixed of western and eastern perspective, and how these concepts are affected by the virtual society of the Internet to the real society. Her works have been exhibited in San Francisco, Milan, Ningbo, Chengdu and other places. She is now a resident studio artist of the root division. Zhang Mengjiao currently lives and works in the San Francisco Bay Area.