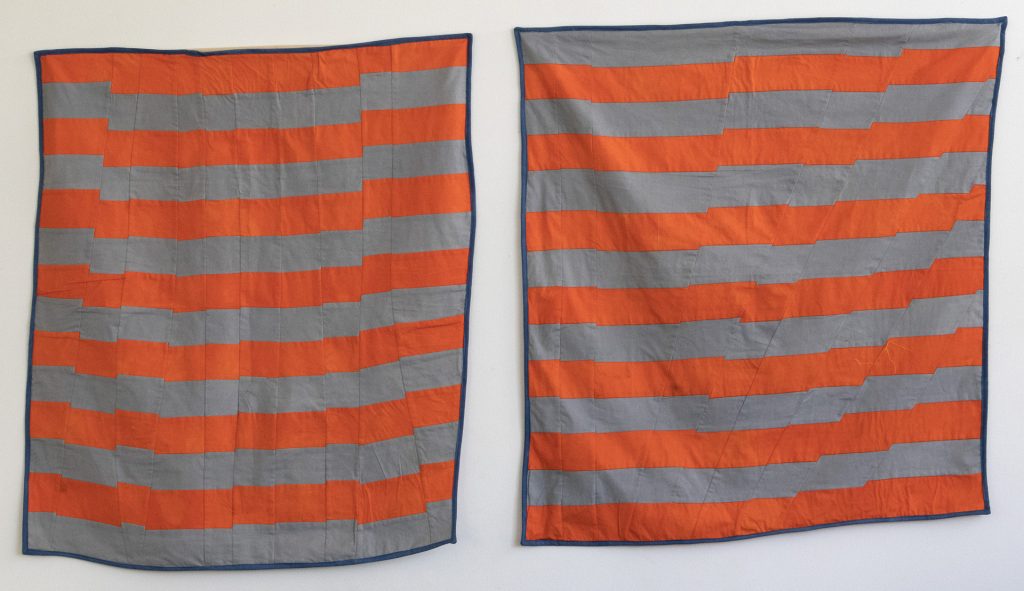 Rachel Dean: Recent Works
The Frank-Ratchye Project Space presents studio artist Rachel Dean's new exhibition: Recent Works. Recent Works explores Dean's interest in working with textiles and quilt making processes over the course of 2021.
Rachel Dean's textile pieces, born out of working from home, show the artist's interest in playing with ready-made materials and combining them with things made from scratch. Dean's distorted reassembly of cut patterns into asymmetrical hand-dyed quilts have come to resemble broken flags. Flags are supposed to represent unity, however, Dean wonders if imperfect flags more accurately reflect the world today— a world that is filled with unique differences that somehow still come together in one space. Dean asks, "can a sense of unity ever actually be represented without silencing many and rewriting flaws as strengths?" The four artworks on view in this exhibition transform "flawed" patterns into one unified piece.
This all new exhibition will be on view in the Frank Ratchye Project Space from November 5 – 24, 2021.
Second Saturday Reception
Nov. 13, 7-9pm
Exhibition Dates
Nov. 5 – 24, 2021 2×1 1920×960 Image Placeholder
2×1 1920×960 Image Placeholder
2×1 1920×960 Image Placeholder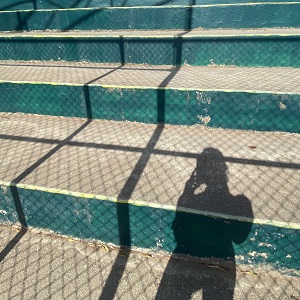 Rachel Dean
Rachel is an interdisciplinary artist who produces work that feels like home, using hand dyed textiles, ceramics, and paint. She was raised in London and received her BA in Human Geography from the University of Sussex, Brighton. After moving to the United States to raise a family, she received her post-baccalaureate certificate from the San Francisco Arts Institute.