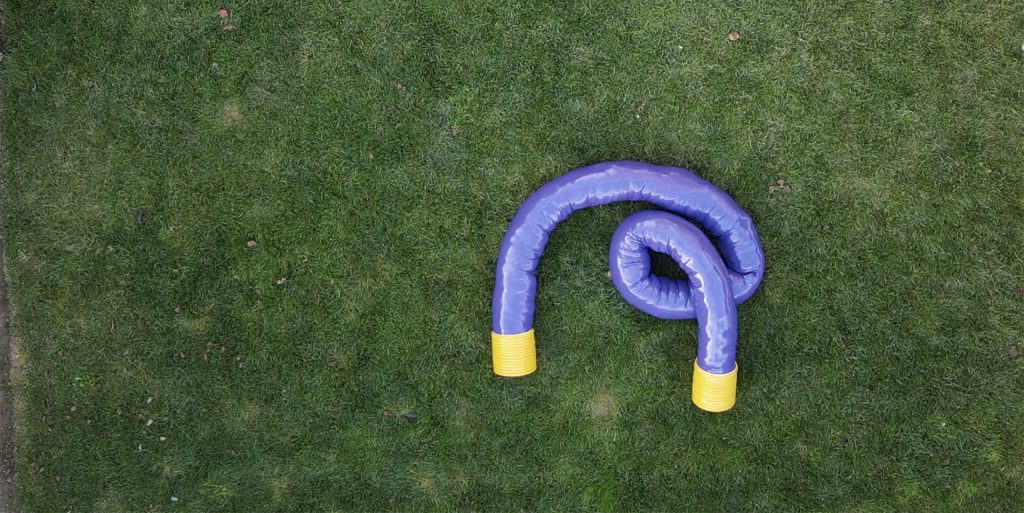 Rebeca Flores: Purple Manguera
The Frank Ratchye Project Space presents Purple Manguera by Root Division studio artist Rebeca Flores. In this mixed media installation, Flores has created a hand-made and larger than life water hose, that playfully ruminates on the possibilities wrought by easy access to water.
Purple Manguera will be on view in the Frank Ratchye Project Space from January 7-27, 2022.
Second Saturday Reception
Jan. 8, 2022 | 7-9 pm
Exhibition Dates
Jan. 7-27, 2022 2×1 1920×960 Image Placeholder
2×1 1920×960 Image Placeholder
2×1 1920×960 Image Placeholder Rebeca Flores
Rebeca Abidail Flores is a Salvadoreña and Mexican American artist from Fresno, CA. As a storyteller, her work is centered around ideas of work and play and how land interacts with culture and community. She is currently working on her Master of Fine Arts degree at the University of San Francisco