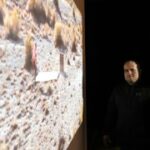 Bio
I am hispanic, born in December 27, 1978, from Santa Maria, CA, second generation in the US, first-generation with a college education. I was raised Catholic and was inculcated my parents' cultural values and traditions. In Spring of 2017, I was able to achieve the degree of MASTER OF FINE ART in Sculpture at San Francisco State University, San Francisco, California. I now say with pride; I embrace my past which has guided me, step by step, into the artist I am today.
Artist Statement
My practice is Interdisciplinary, including drawing, painting, sculpture, installation, photography, video projections, and performance. I approach medium and materials according to their formal and conceptual significance. Currently, it is crucial to me that the materials I select be ones that trigger memories of my past. The acts of making, cutting, twisting, tearing, wrapping, heating, burning, and/or banging provide me with a sense of healing and acceptance: These labor intensive acts that could be associated with violence or even torture have allowed many of those brief past memories, which had faded away, to awaken.
Selected Work
Slide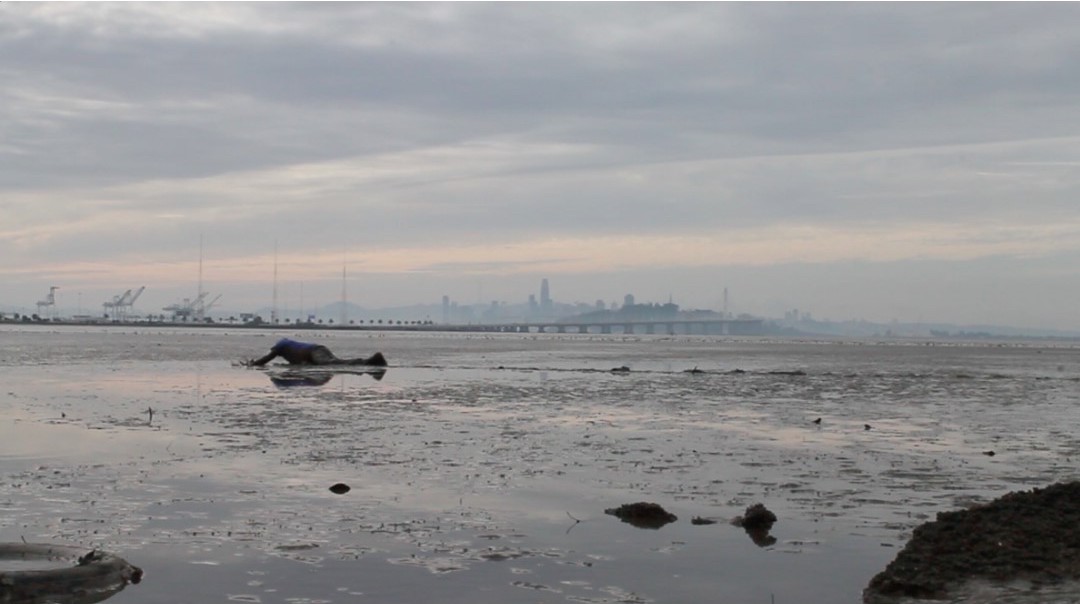 En La Tierra De Los SuenÞos 1
Slide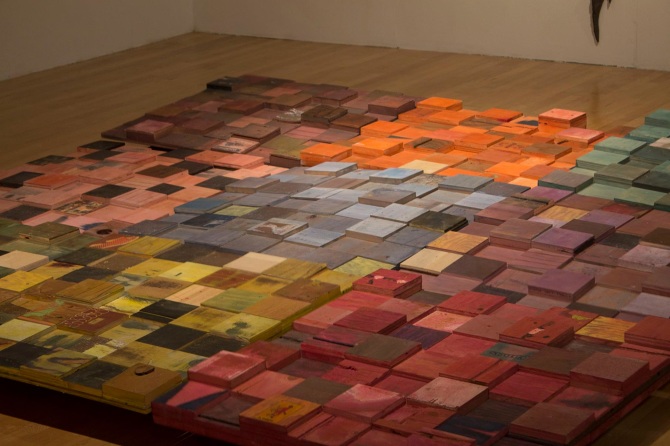 The Floor Of My Past
2015, reclaimed wood and mixed media, 100 x 100 x 7 in.
Slide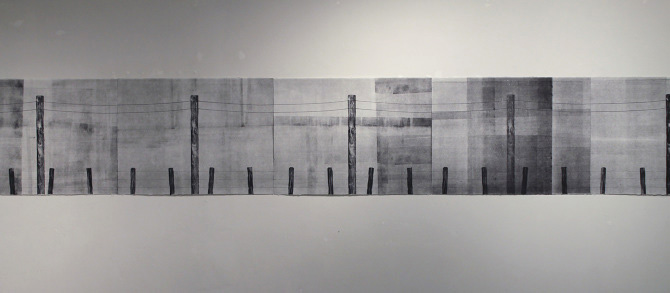 Strings No3
2018, monoprint
Slide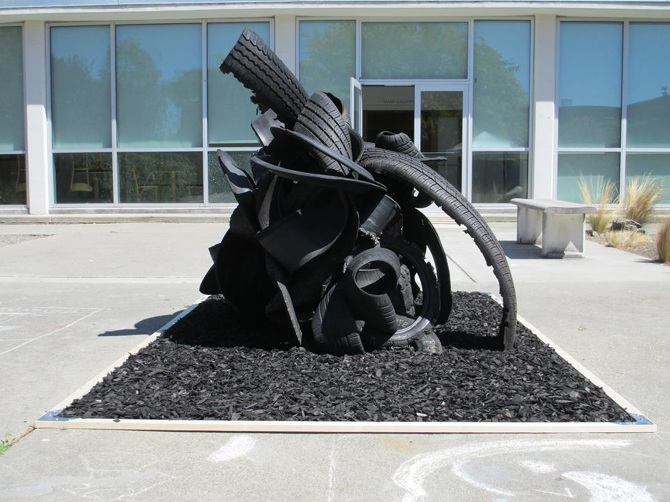 Slide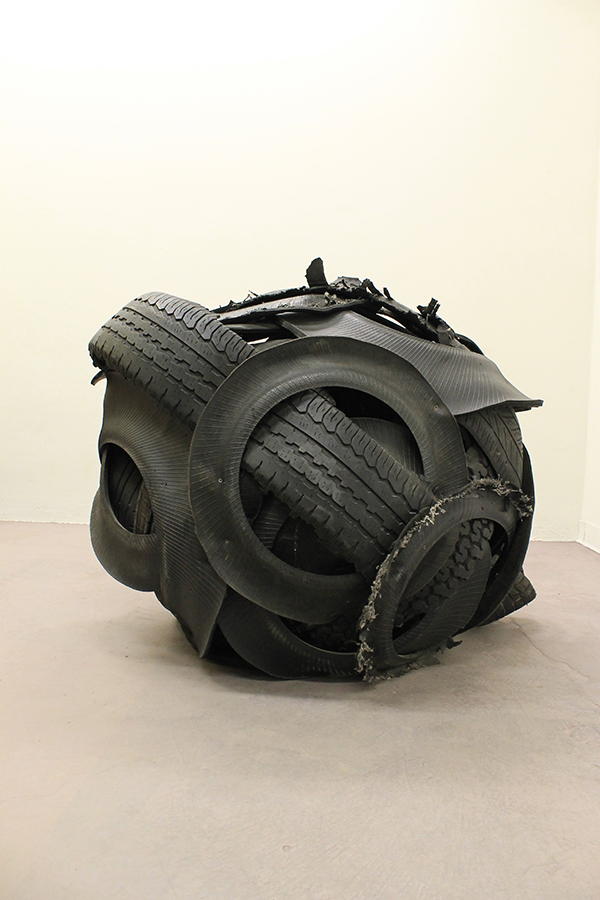 Rubber No4
2017-2018, reclaimed waste
Slide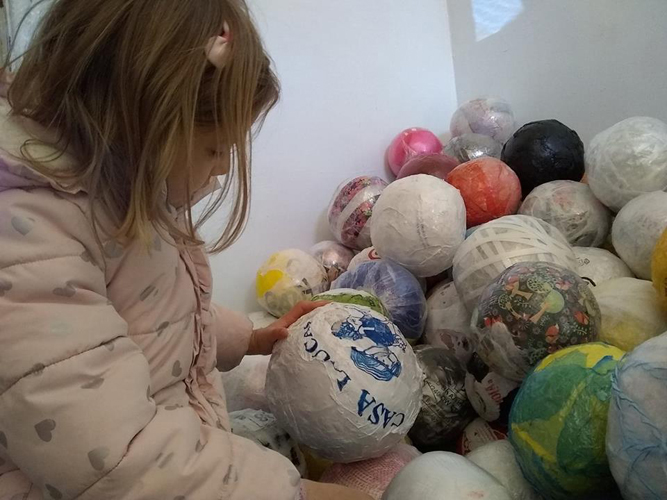 Kids Who Still Dream
2017-2018, reclaimed waste
Slide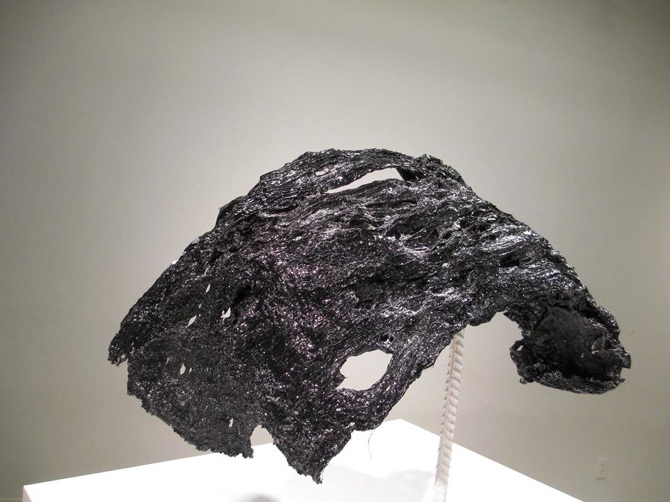 Self Portrait
2017, VHS tape
Slide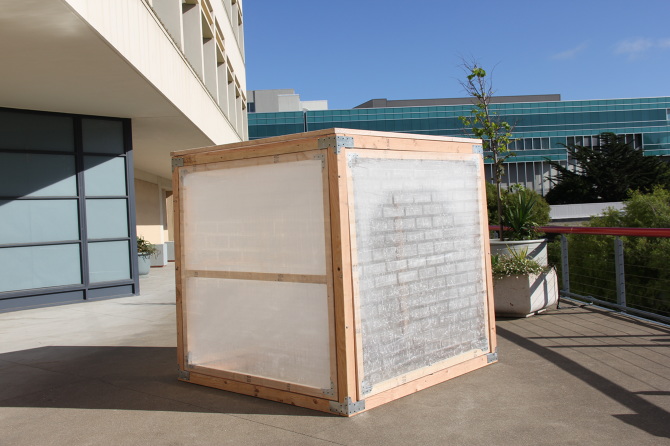 I'm Here
2017, wood, packing tape, and frosted paint, 78 x 78 x 78 in.
Slide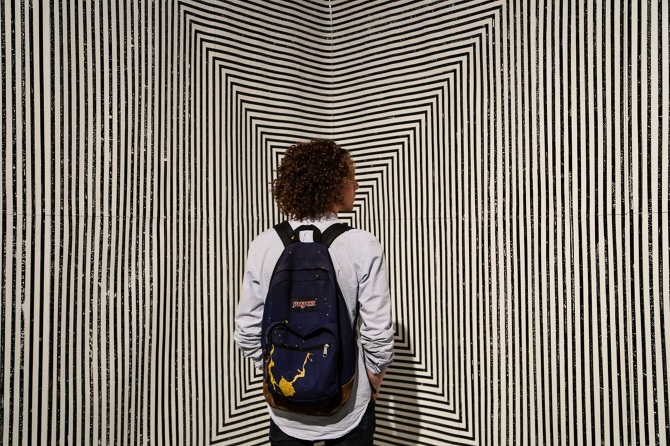 .25 Mile Of Subconscious
2016, VHS tape
Slide