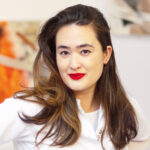 Bio
Makiko Harris is a Hapa-American born in the Netherlands. She spent her early childhood in Boston and Tokyo, and eventually her family settled in Sonoma, California. She received her B.A. in Feminist Philosophy and Studio Art from Tufts University in 2011, and continues to study painting at the California College of Art. She currently lives and works in San Francisco.
Artist Statement
Makiko's artwork takes a critical view of social and cultural issues in gender identity / feminism, consumerism, and the medical industries. Using material to lend meaning to the work, she explores how everyday objects looked at through the lens of fine art can symbolize much larger cultural concepts. The goal is to provoke the viewer into reconsidering a concept they may have taken for granted and bringing to light potentially dark undercurrents of the status quo.
Selected Work
Slide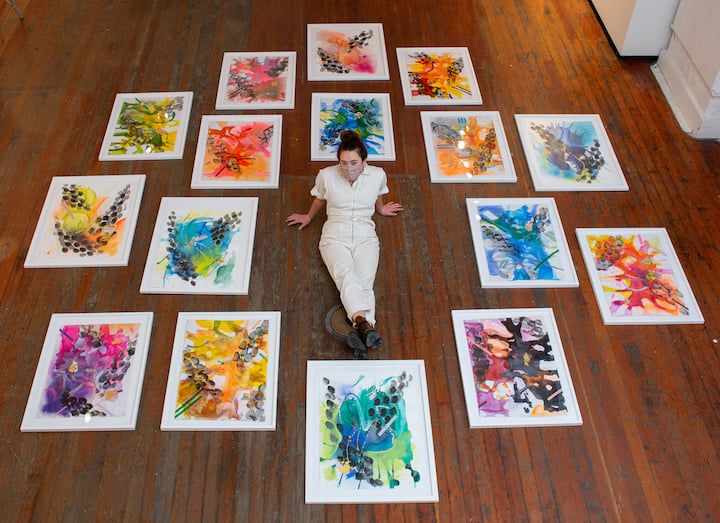 Slide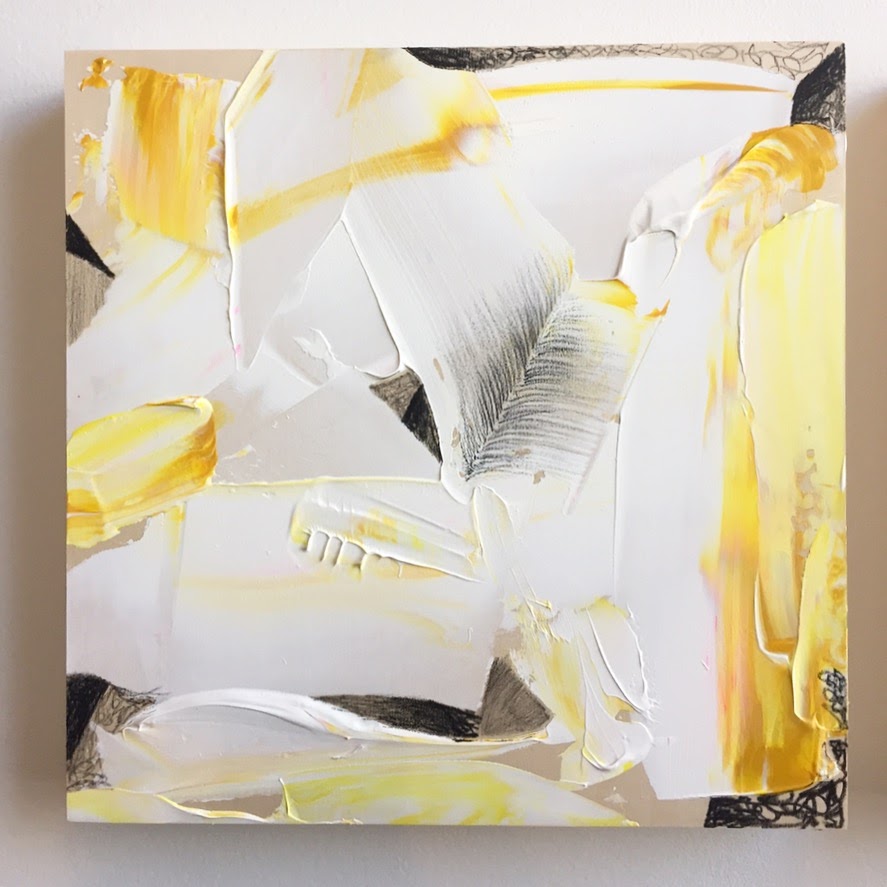 Inside
acrylic, pencil, wax crayon, on wood board, 12" x 12"
Slide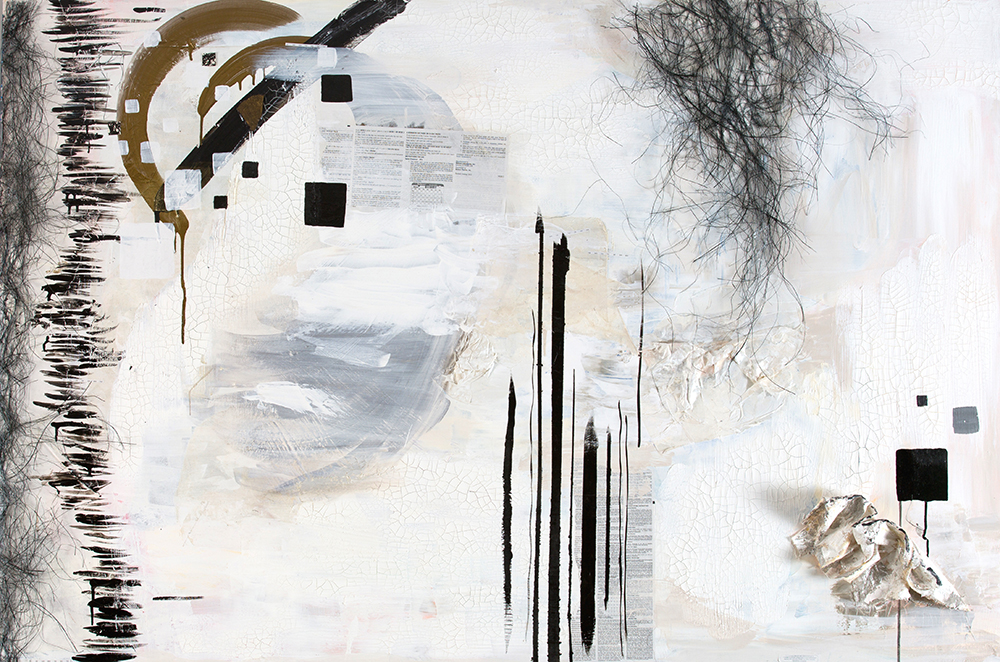 Lunar Fog
acrylic, gel medium, tree bark, birth control pill packs and instructions on canvas, 48" x 72"
Slide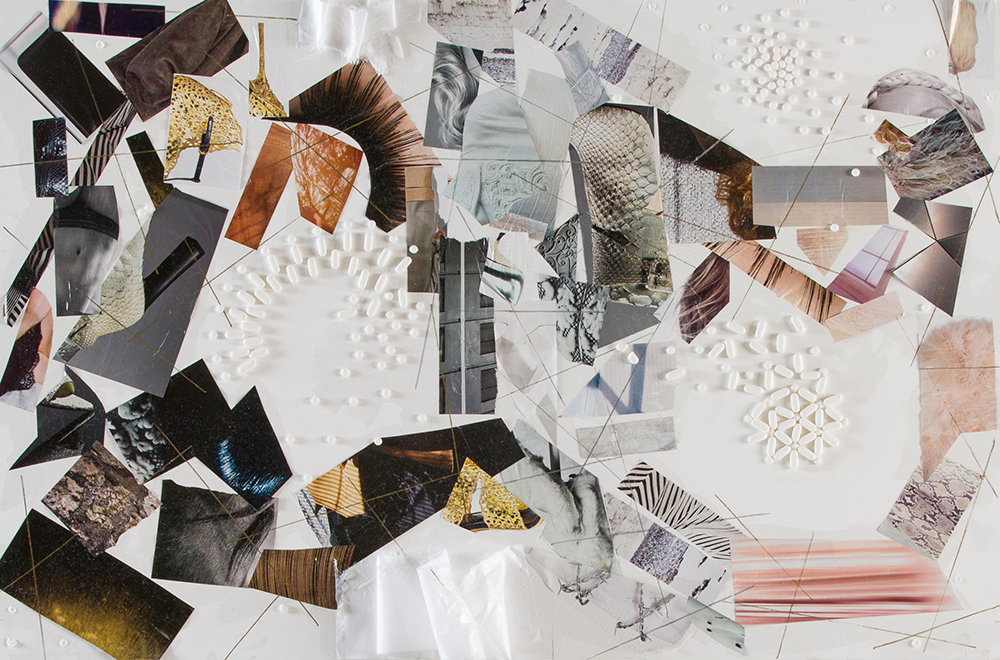 Don't Worry
acrylic, marker, magazine clippings, Advil, Benadryl on canvas, 24" x 36"
Slide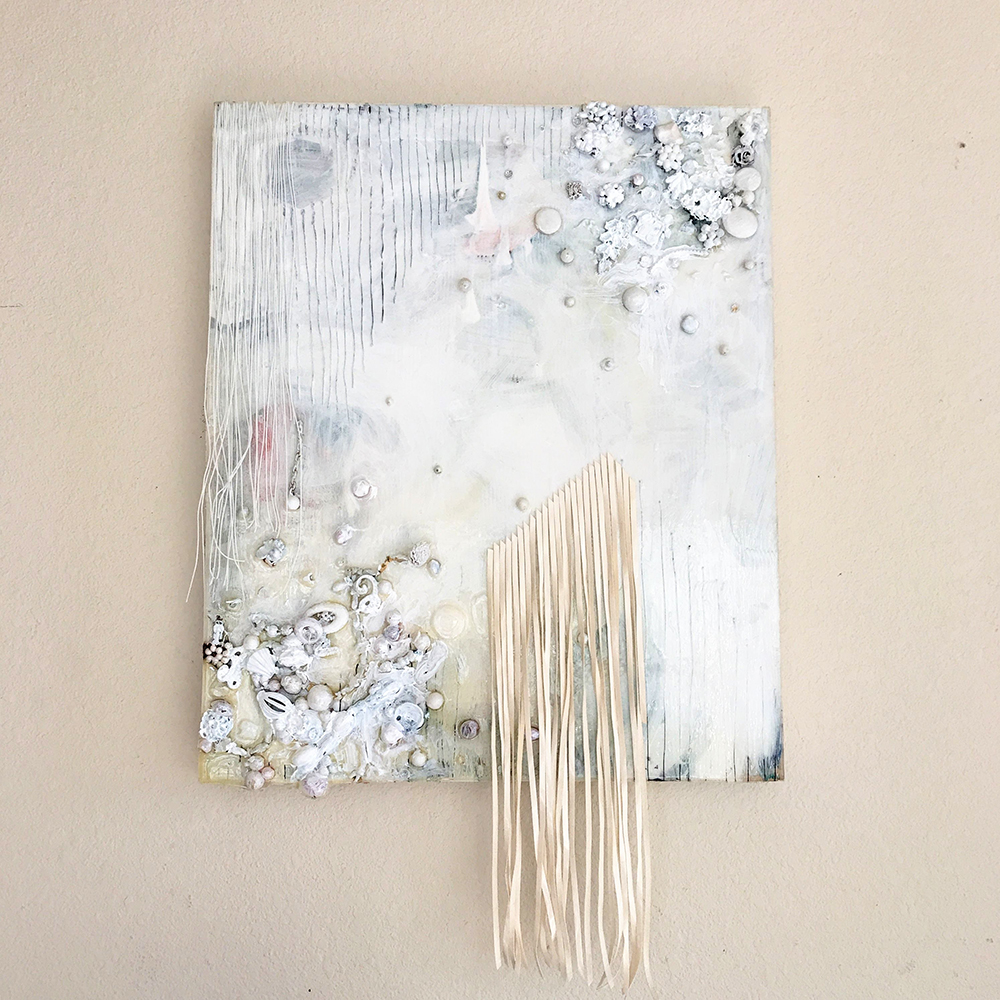 Bridal Curtain
acrylic, gel medium, leather, beads, on wood board, 24" x 20"
Slide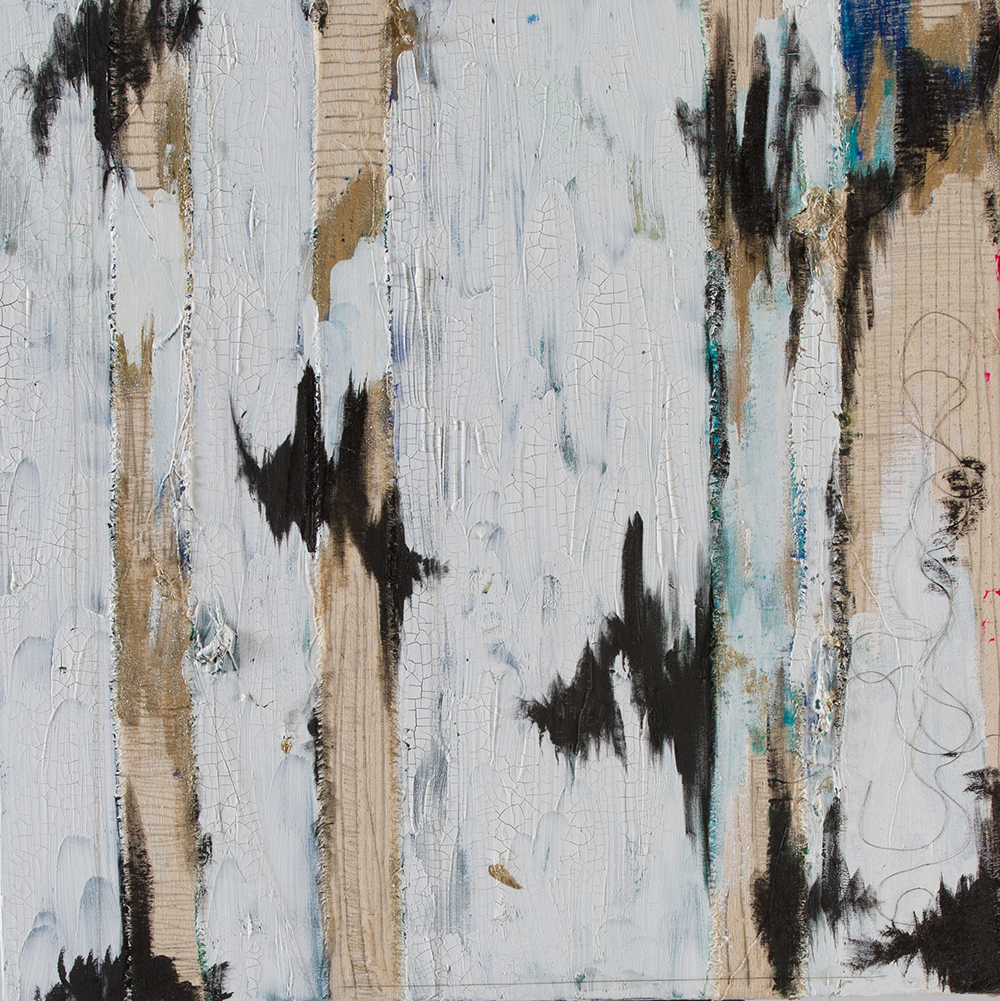 Bits And Pieces
acrylic, thread, burlap, oil pastel on canvas, 30" x 30"