LATINX TEACHING ARTIST FELLOWSHIP
The Latinx Teaching Artist Fellowship (LTAF) provides free studio workspace to two Latinx artists in exchange for being an integral part of Root Division's Studios Program. In large part, the commitment involves teaching students at Mission Education Center (MEC), a K-5 newcomer school for children who have recently emigrated from Latin America to San Francisco.
Working as teaching-artists in residence for the full school year, LTAFs develop and facilitate projects in our My Two Homes curriculum. These Fellows guide students in discussions, story-telling, and art-making around their transition to a new home in the U.S. Instruction at MEC is entirely in Spanish, so LTAFs are fluent in both English and Spanish.
Our current LTAFs (2021-2022) are Rebeca Abidail Flores and Alma Leppla. 
Current Fellows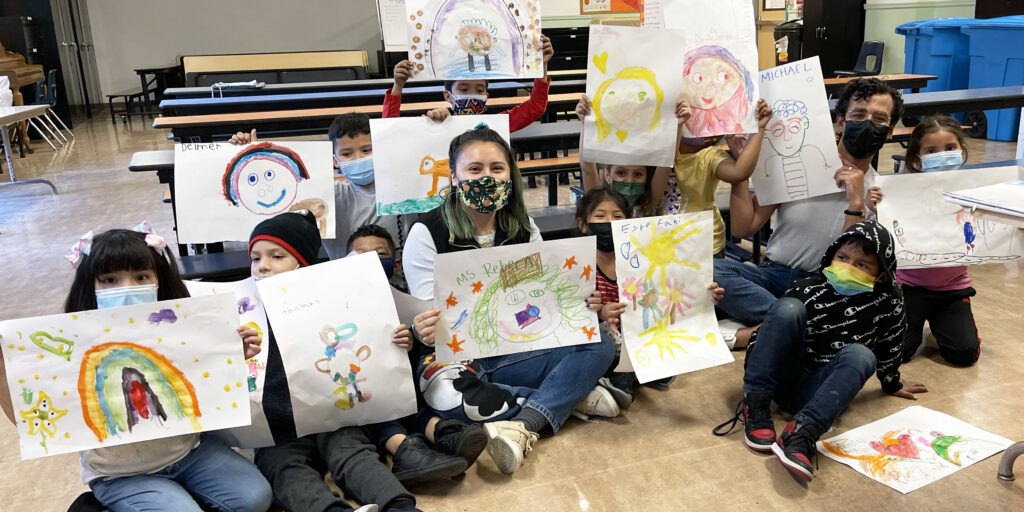 Current fellow Rebeca Abidail Flores with students. To learn more about Rebeca and to view her work, visit her Root Division Studio Artist page here.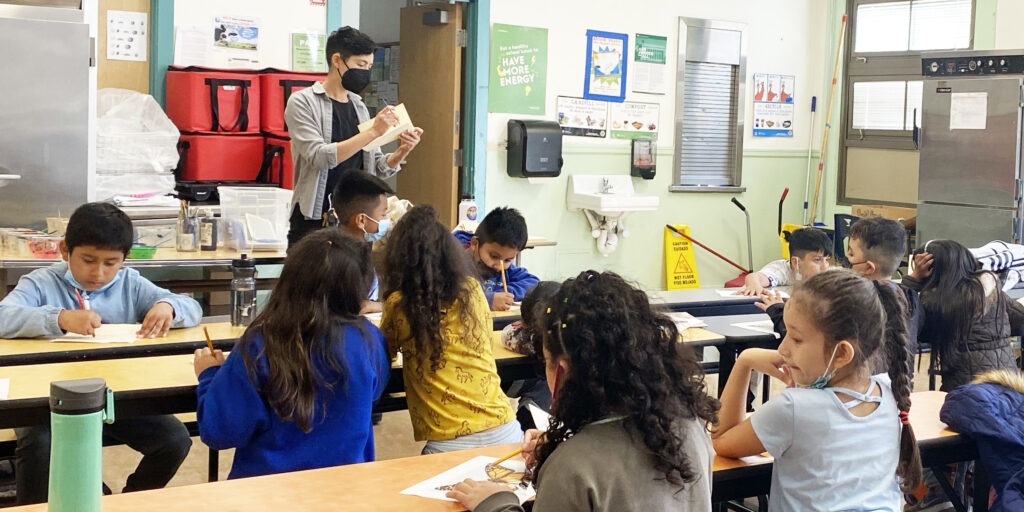 Current fellow Alma Leppla with students. To learn more about Alma and to view their work, visit their Root Division Studio Artist page here.
Other Fellowship Programs