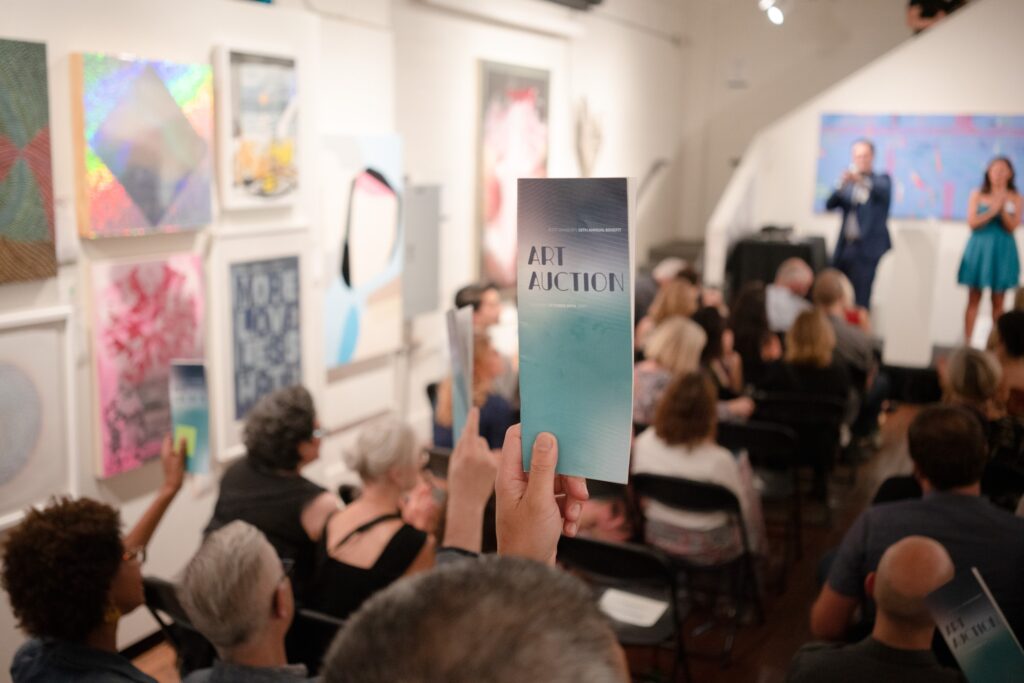 20th ANNUAL ART AUCTION
Featuring over 100 artworks by emerging and established Bay Area artists, there's something for first time buyers and seasoned collectors alike! Join us in the gallery and online to experience the artworks of our 20th Annual Auction. If you attended last year's Auction, you'll remember a great selection of artwork and a fantastic online event. This year we're at it again: with the artwork installed in Root Division's gallery, a continuation of online bidding, and a festive hybrid event. We will show over 100 pieces of art, celebrate with seasoned buyers and new collectors, and participating artists.
Register for our 2nd Saturday opening reception here.
Ticket information for our 20th Annual Art Auction fundraising event on Thursday, October 21 is coming soon.
Curated by:
Exhibition Dates
Oct. 6-23, 2021
In-person by appointment: visit@rootdivision.org
Second Saturday Reception
Oct. 9, 2021 | 7-9 pm
Exhibiting artists [TBD]
Alexis Arnold
SiouxBean
Samantha Buchanan
Jillian Crochet
Reniel Del Rosario
Sarah Frieberg
Courtney Griffith*
Catherine Haley Epstein
Amy Lange
Nick Maltagliati** & Alicia McDaniel*
Stephanie Metz
Blanca Estela Rodríguez**
Anna Rotty
Jason Stropko
Anja Ulfeldt
Ven Voisey
Rebekah Wilson Smith
Haoyun Erin Zhao
* Root Division Studio Artist
** Root Division Alum