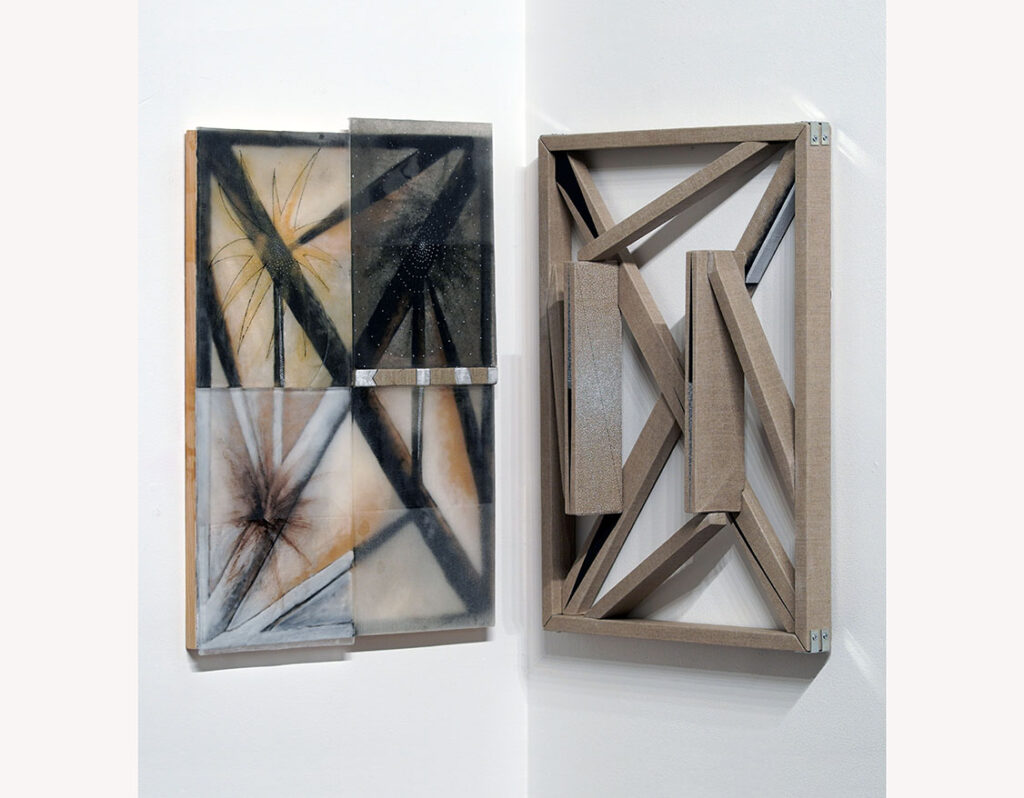 Right, Folding State, 2022, Acrylic on linen wrapped wood
Zach Searcy: PHASING STAGES
The Frank-Ratchye Project Space presents Phasing Stages by Root Division Studio Artist Zach Searcy (he/him).
Recent studies in quantum mechanics have proven that objects lack definition until observed. How does a painter approach their substrate knowing it exists in a constant state of change? What are paintings up to? Can they exist in two places at once? What actually happens when we actively observe art?
In Phasing Stages, Zach Searcy presents a series of sculptural paintings where boundaries between plane and form have been skewed, and at times, even interactive. By surrounding themselves with a revolving series of painting objects derived from curiosities and material studies, a peripheral art making process occurs where observation points are in constant change. Paintings become self generative allowing the artist to remain in a state of play.
Does life have any shape at all, or is it just one thing after another?
Second Saturday Reception
November 12 | 6-8 pm
Exhibition Dates
November 12–30, 2022 2×1 1920×960 Image Placeholder
2×1 1920×960 Image Placeholder
2×1 1920×960 Image Placeholder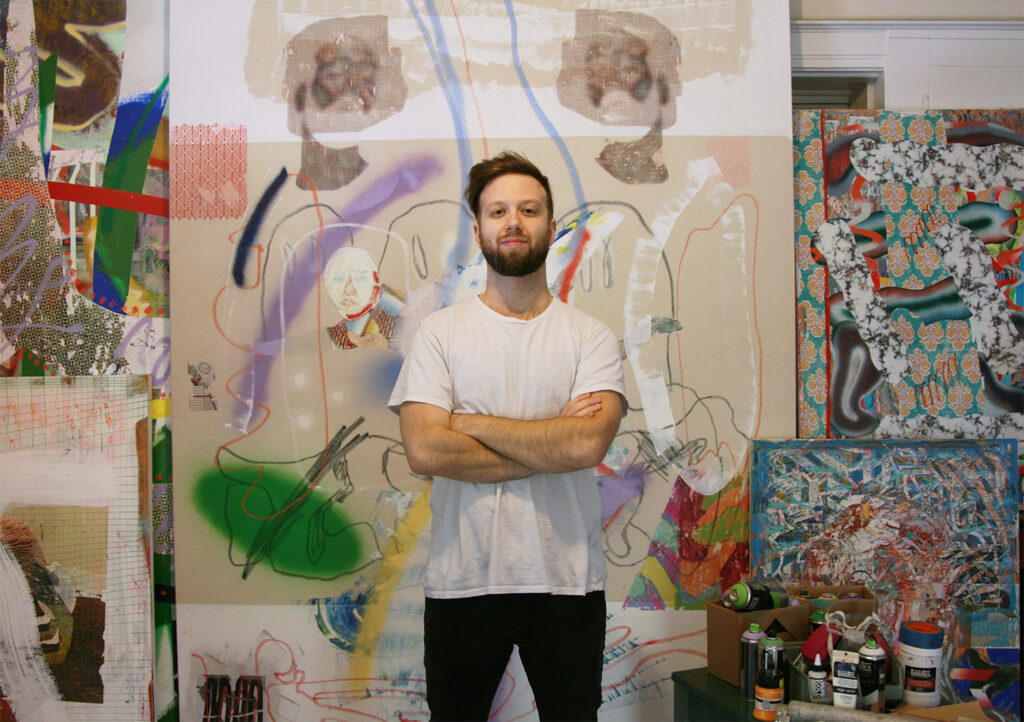 BIO
Zach Searcy is a mixed media artist from Knoxville, TN. Searcy has been featured extensively throughout the Southeast, NEXT Gallery in Denver, CO, the William King Museum of art, and has served as juror of The Dogwood Art's Festival. A self trained artist, Searcy opened and curated a gallery space in Knoxville to encourage growth within the local art community by showing local and national artists. Searcy curated a wide range of programming that spanned contemporary painting, sound art, and film by hosting the Big Ears Documentary Project. Now residing in San Francisco, Searcy works in the space between painting and sculpture.